Describe the process of urbanization in the United States and the growth of urban populations worldwide
Understand the function of suburbs, exurbs, and concentric zones
Discuss urbanization from various sociological perspectives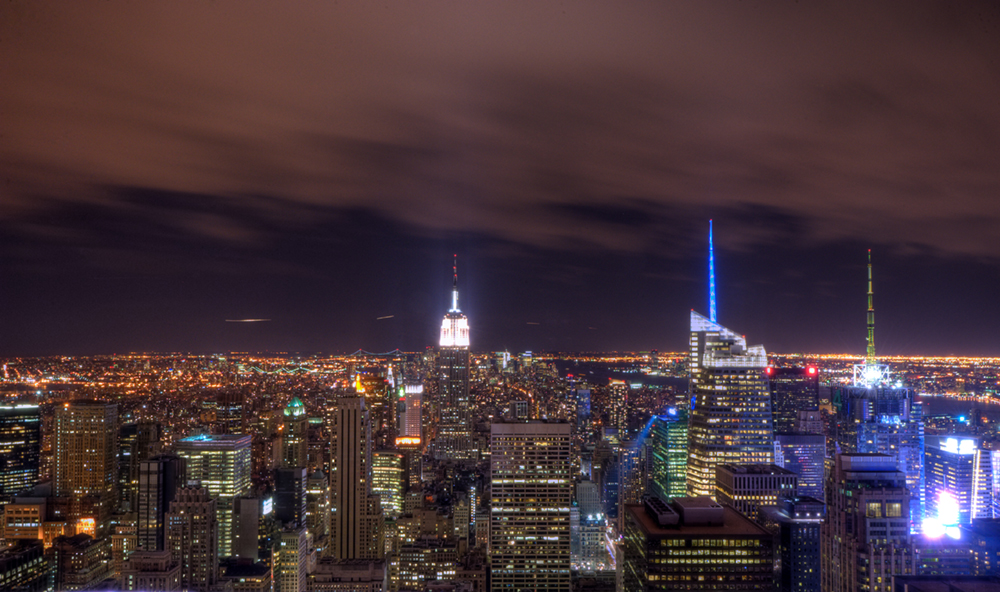 Urbanization is the study of the social, political, and economic relationships in cities, and someone specializing in urban sociology studies those relationships. In some ways, cities can be microcosms of universal human behavior, while in others they provide a unique environment that yields its own brand of human behavior. There is no strict dividing line between rural and urban; rather, there is a continuum where one bleeds into the other. However, once a geographically concentrated population has reached approximately 100,000 people, it typically behaves like a city regardless of what its designation might be.
The growth of cities
According to sociologist Gideon Sjoberg (1965), there are three prerequisites for the development of a city: First, good environment with fresh water and a favorable climate; second, advanced technology, which will produce a food surplus to support nonfarmers; and third, strong social organization to ensure social stability and a stable economy. Most scholars agree that the first cities were developed somewhere in ancient Mesopotamia, though there are disagreements about exactly where. Most early cities were small by today's standards, and the largest was most likely Rome, with about 650,000 inhabitants (Chandler and Fox 1974). The factors limiting the size of ancient cities included lack of adequate sewage control, limited food supply, and immigration restrictions. For example, serfs were tied to the land, and transportation was limited and inefficient. Today, the primary influence on cities' growth is economic forces. Since the recent economic recession reduced housing prices, researchers have been waiting to see what happens to urban migration patterns in response.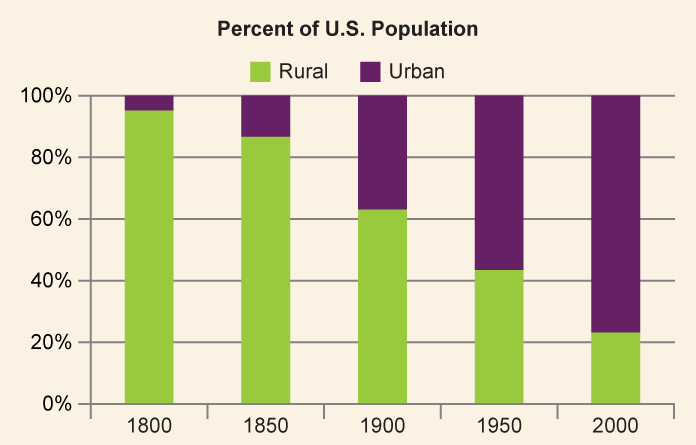 Urbanization in the united states
Urbanization in the United States proceeded rapidly during the Industrial Era. As more and more opportunities for work appeared in factories, workers left farms (and the rural communities that housed them) to move to the cities. From mill towns in Massachusetts to tenements in New York, the industrial era saw an influx of poor workers into U.S. cities. At various times throughout the country's history, certain demographic groups, from post-Civil War southern Blacks to more recent immigrants, have made their way to urban centers to seek a better life in the city.
Managing refugees and asylum-seekers in the modern world
In 2013, the number of refugees, asylum-seekers, and internally displaced people worldwide exceeded 50 million people for the first time since the end of World War II. Half these people were children. A refugee is defined as an individual who has been forced to leave his or her country in order to escape war, persecution, or natural disaster, while asylum-seekers are those whose claim to refugee status has not been validated. An internally displaced person , on the other hand, is neither a refugee nor an asylum-seeker. Displaced persons have fled their homes while remaining inside their country's borders.
The war in Syria caused most of the 2013 increase, forcing 2.5 million people to seek refugee status while internally displacing an additional 6.5 million. Violence in Central African Republic and South Sudan also contributed a large number of people to the total (The United Nations Refugee Agency 2014).
The refugees need help in the form of food, water, shelter, and medical care, which has worldwide implications for nations contributing foreign aid, the nations hosting the refugees, and the non-government organizations (NGOs) working with individuals and groups on site (The United Nations Refugee Agency 2014). Where will this large moving population, including sick, elderly, children, and people with very few possessions and no long-term plan, go?