Technological social control and digital surveillance
Social scientists take the idea of the surveillance society so seriously that there is an entire journal devoted to its study, Surveillance and Society . The panoptic surveillance envisioned by Jeremy Bentham, depicted in the form of an all-powerful, all-seeing government by George Orwell in 1984 , and later analyzed by Michel Foucault (1975) is increasingly realized in the form of technology used to monitor our every move. This surveillance was imagined as a form of constant monitoring in which the observation posts are decentralized and the observed is never communicated with directly. Today, digital security cameras capture our movements, observers can track us through our cell phones, and police forces around the world use facial-recognition software.
Feminist perspective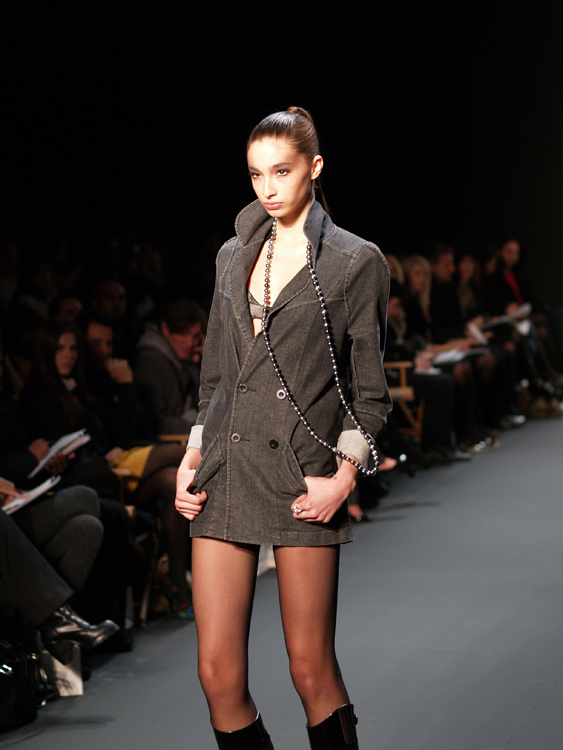 Take a look at popular television shows, advertising campaigns, and online game sites. In most, women are portrayed in a particular set of parameters and tend to have a uniform look that society recognizes as attractive. Most are thin, white or light-skinned, beautiful, and young. Why does this matter? Feminist perspective theorists believe this idealized image is crucial in creating and reinforcing stereotypes. For example, Fox and Bailenson (2009) found that online female avatars conforming to gender stereotypes enhance negative attitudes toward women, and Brasted (2010) found that media (advertising in particular) promotes gender stereotypes. As early as 1990, Ms. magazine instituted a policy to publish without any commercial advertising.
The gender gap in tech-related fields (science, technology, engineering, and math) is no secret. A 2011 U.S. Department of Commerce Report suggested that gender stereotyping is one reason for this gap which acknowledges the bias toward men as keepers of technological knowledge (US Department of Commerce 2011). But gender stereotypes go far beyond the use of technology. Press coverage in the media reinforces stereotypes that subordinate women; it gives airtime to looks over skills, and coverage disparages women who defy accepted norms.
Recent research in new media has offered a mixed picture of its potential to equalize the status of men and women in the arenas of technology and public discourse. A European agency, the Advisory Committee on Equal Opportunities for Men and Women (2010), issued an opinion report suggesting that while there is the potential for new media forms to perpetuate gender stereotypes and the gender gap in technology and media access, at the same time new media could offer alternative forums for feminist groups and the exchange of feminist ideas. Still, the committee warned against the relatively unregulated environment of new media and the potential for antifeminist activities, from pornography to human trafficking, to flourish there.