In general, demographic patterns tend to correlate with crime: factors such as sex and socioeconomic status may relate to a person's chances of being a crime victim or a perpetrator. Women are much more likely than men to be victimized by someone they know, such as a family member or friend, and one-fourth of all nonfatal attacks on women are carried out by a romantic partner (BJS 2011b).
The united states criminal justice system
A criminal justice system is an organization that exists to enforce a legal code. There are three branches of the United States criminal justice system: the police, the courts, and the corrections system.
Police
Police are a civil force in charge of enforcing laws and public order at a federal, state, or community level. No unified national police force exists in the United States, although there are federal law enforcement officers. Federal officers operate under specific government agencies such as the Federal Bureau of Investigations (FBI); the Bureau of Alcohol, Tobacco, Firearms, and Explosives (ATF); and the Department of Homeland Security (DHS). Federal officers can only deal with matters that are explicitly within the power of the federal government, and their field of expertise is usually narrow. A county police officer may spend time responding to emergency calls, working at the local jail, or patrolling areas as needed, whereas a federal officer would be more likely to investigate suspects in firearms trafficking or provide security for government officials.
State police have the authority to enforce statewide laws, including regulating traffic on highways. Local or county police, on the other hand, have a limited jurisdiction with authority only in the town or county in which they serve.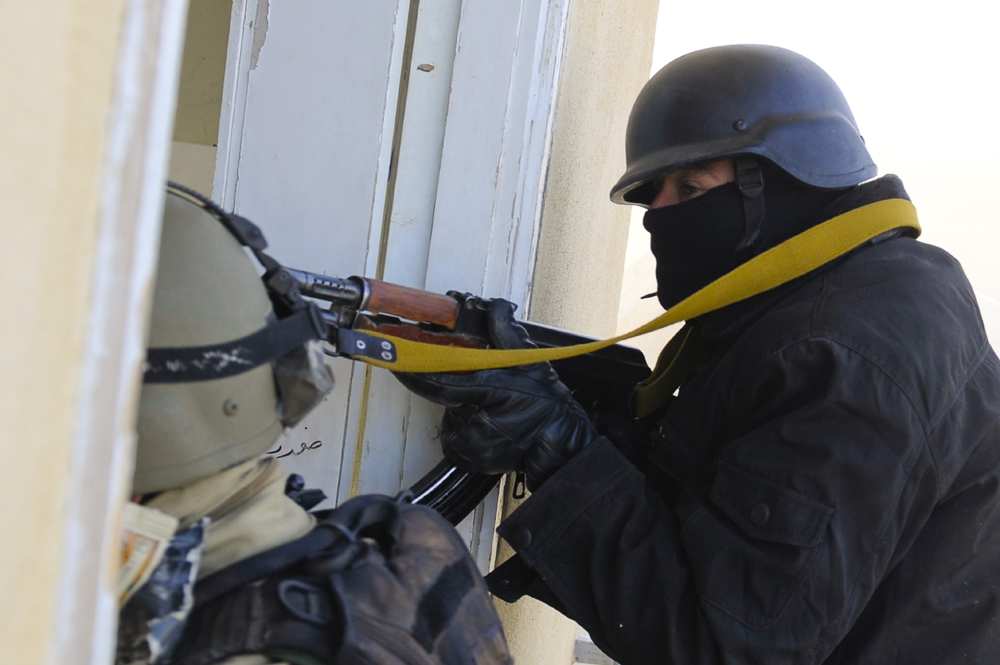 Courts
Once a crime has been committed and a violator is identified by the police, the case goes to the court. A court is a system that has the authority to make decisions based on law. Similar to the police, the U.S. judicial system is divided into federal courts and state courts. As the name implies, federal courts (including the U.S. Supreme Court) deal with federal matters, including trade disputes, military justice, and government lawsuits. Judges who preside over federal courts are selected by the president with the consent of Congress.
State courts vary in their structure, but generally include three levels: trial courts, appellate courts, and state supreme courts. Unlike the large courtroom trials in TV shows, most noncriminal cases are decided by a judge without a jury present. Traffic court and small claims court are both types of trial courts that handle specific civil matters.
Criminal cases are heard by trial courts that handle general jurisdictions. Usually, a judge and jury are both present. It is the jury's responsibility to determine guilt, and the judge's responsibility to determine the penalty, though in some states, the jury may also decide the penalty. Unless a defendant is found "not guilty," any member of the prosecution or defense can appeal the case to a higher court. In some states, the case then goes to a special appellate court; in others, it goes to the highest state court, often known as the state supreme court.