Understand and discuss how media and technology are analyzed through various sociological perspectives
It is difficult to conceive of any one theory or theoretical perspective that can explain the variety of ways that people interact with technology and the media. Technology runs the gamut from the match you strike to light a candle all the way up to sophisticated nuclear power plants that might power the factory where that candle, was made. Media could refer to the television you watch, the ads wrapping the bus you take to work or school, or the magazines you flip through in a waiting room, not to mention all the forms of new media, including Twitter, Facebook, blogs, YouTube, and the like. Are media and technology critical to the forward march of humanity? Are they pernicious capitalist tools that lead to the exploitation of workers worldwide? Are they the magic bullet the world has been waiting for to level the playing field and raise the world's poor out of extreme poverty? Choose any opinion and you will find studies and scholars that agree with you––and those who disagree.
Functionalism
Because functionalism focuses on how media and technology contribute to the smooth functioning of society, a good place to begin understanding this perspective is to write a list of functions you perceive media and technology to perform. Your list might include the ability to find information on the internet, television's entertainment value, or how advertising and product placement contribute to social norms.
Commercial function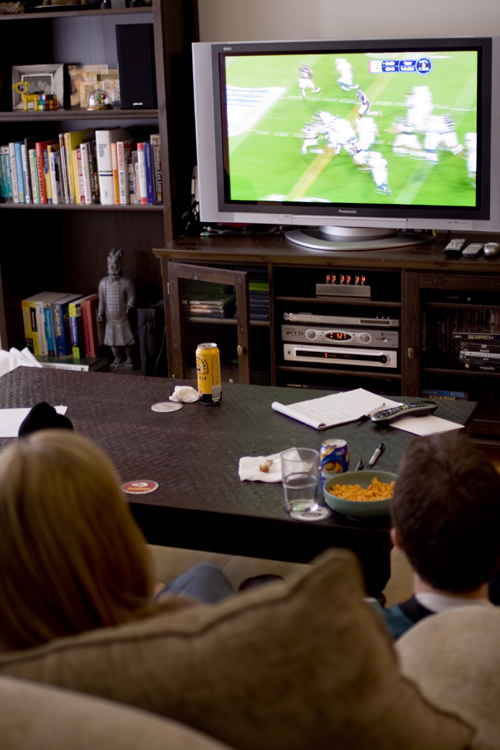 As you might guess, with nearly every U.S. household possessing a television, and the 250 billion hours of television watched annually by Americans, companies that wish to connect with consumers find television an irresistible platform to promote their goods and services (Nielsen 2012). Television advertising is a highly functional way to meet a market demographic where it lives. Sponsors can use the sophisticated data gathered by network and cable television companies regarding their viewers and target their advertising accordingly. Whether you are watching cartoons on Nick Jr. or a cooking show on Telemundo, chances are advertisers have a plan to reach you.
And it certainly doesn't stop with television. Commercial advertising precedes movies in theaters and shows up on and inside of public transportation, as well as on the sides of building and roadways. Major corporations such as Coca-Cola bring their advertising into public schools, sponsoring sports fields or tournaments, as well as filling the halls and cafeterias of those schools with vending machines hawking their goods. With the rising concerns about childhood obesity and attendant diseases, the era of soda machines in schools may be numbered. But not to worry. Coca-Cola's filtered tap water, Dasani, and its juice products will remain standards in many schools.