Describe the evolution and current role of different media, like newspapers, television, and new media
Understand the function of product advertising in media
Demonstrate awareness of the social homogenization and social fragmentation that are occurring via modern society's use of technology and media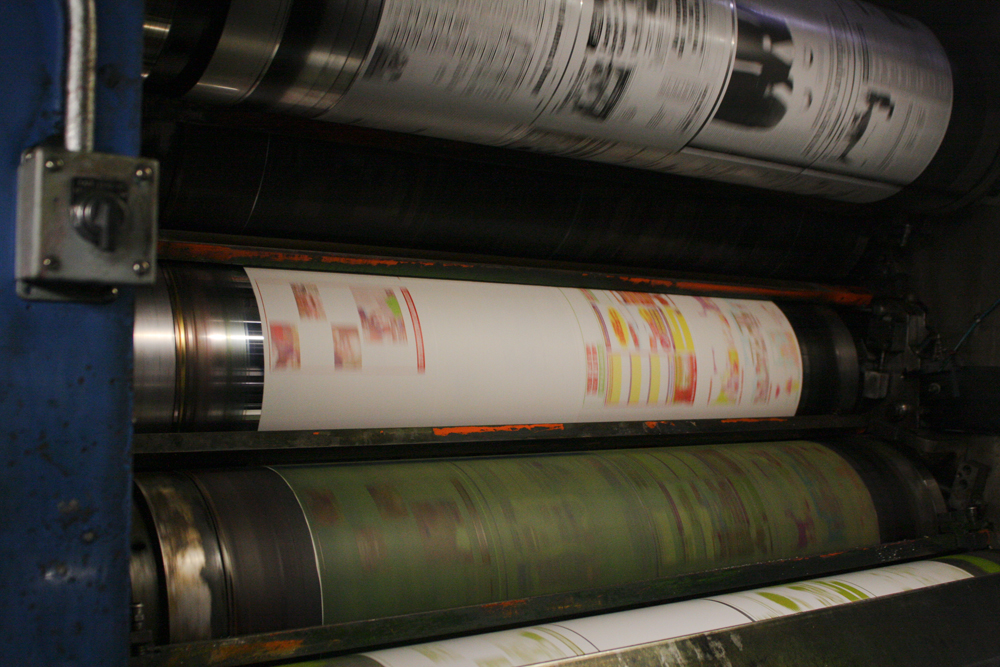 Technology and the media are interwoven, and neither can be separated from contemporary society in most core and semi-peripheral nations. Media is a term that refers to all print, digital, and electronic means of communication. From the time the printing press was created (and even before), technology has influenced how and where information is shared. Today, it is impossible to discuss media and the ways that societies communicate without addressing the fast-moving pace of technology. Twenty years ago, if you wanted to share news of your baby's birth or a job promotion, you phoned or wrote letters. You might tell a handful of people, but probably you wouldn't call up several hundred, including your old high school chemistry teacher, to let them know. Now, by tweeting or posting your big news, the circle of communication is wider than ever. Therefore, when we talk about how societies engage with technology we must take media into account, and vice versa.
Technology creates media. The comic book you bought your daughter at the drugstore is a form of media, as is the movie you rented for family night, the internet site you used to order dinner online, the billboard you passed on the way to get that dinner, and the newspaper you read while you were waiting to pick up your order. Without technology, media would not exist; but remember, technology is more than just the media we are exposed to.
Categorizing technology
There is no one way of dividing technology into categories. Whereas once it might have been simple to classify innovations such as machine-based or drug-based or the like, the interconnected strands of technological development mean that advancement in one area might be replicated in dozens of others. For simplicity's sake, we will look at how the U.S. Patent Office, which receives patent applications for nearly all major innovations worldwide, addresses patents. This regulatory body will patent three types of innovation. Utility patents are the first type. These are granted for the invention or discovery of any new and useful process, product, or machine, or for a significant improvement to existing technologies. The second type of patent is a design patent . Commonly conferred in architecture and industrial design, this means someone has invented a new and original design for a manufactured product. Plant patents , the final type, recognize the discovery of new plant types that can be asexually reproduced. While genetically modified food is the hot-button issue within this category, farmers have long been creating new hybrids and patenting them. A more modern example might be food giant Monsanto, which patents corn with built-in pesticide (U.S. Patent and Trademark Office 2011).