Convergence theory
We have seen how the economies of some capitalist countries such as the United States have features that are very similar to socialism. Some industries, particularly utilities, are either owned by the government or controlled through regulations. Public programs such as welfare, Medicare, and Social Security exist to provide public funds for private needs. We have also seen how several large communist (or formerly communist) countries such as Russia, China, and Vietnam have moved from state-controlled socialism with central planning to market socialism, which allows market forces to dictate prices and wages, and for some business to be privately owned. In many formerly communist countries, these changes have led to economic growth compared to the stagnation they experienced under communism (Fidrmuc 2002).
In studying the economies of developing countries to see if they go through the same stages as previously developed nations did, sociologists have observed a pattern they call convergence. This describes the theory that societies move toward similarity over time as their economies develop.
Convergence theory explains that as a country's economy grows, its societal organization changes to become more like that of an industrialized society. Rather than staying in one job for a lifetime, people begin to move from job to job as conditions improve and opportunities arise. This means the workforce needs continual training and retraining. Workers move from rural areas to cities as they become centers of economic activity, and the government takes a larger role in providing expanded public services (Kerr et al. 1960).
Supporters of the theory point to Germany, France, and Japan—countries that rapidly rebuilt their economies after World War II. They point out how, in the 1960s and 1970s, East Asian countries like Singapore, South Korea, and Taiwan converged with countries with developed economies. They are now considered developed countries themselves.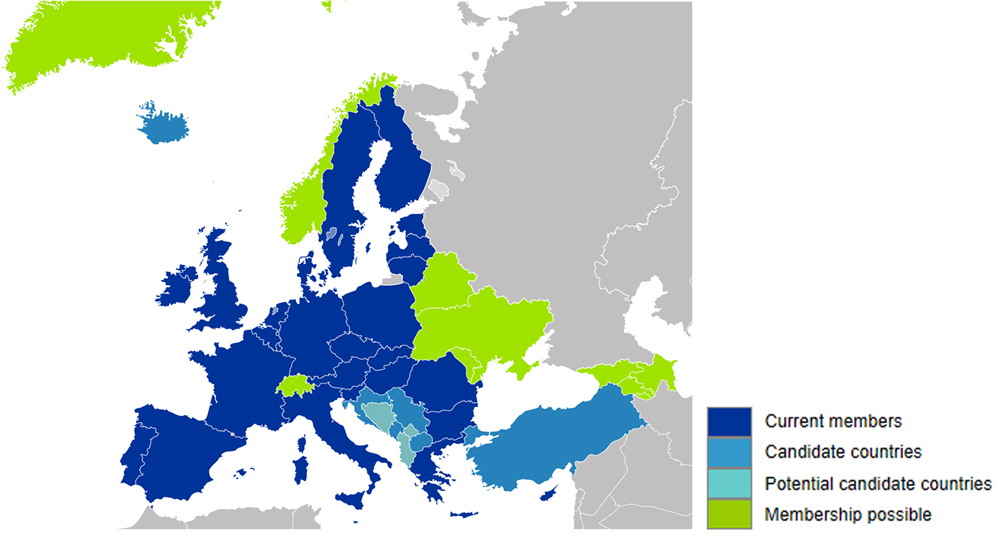 The theory is also known as the catch-up effect because the economies of poor countries that have capital invested in them will generally grow faster than countries that are already wealthy. This allows the income of poorer countries to "catch up" under the right conditions ("Catch-up Effect" 2011). To experience this rapid growth, the economies of developing countries must to be able to attract inexpensive capital to invest in new businesses and to improve traditionally low productivity. They need access to new, international markets for buying the goods. If these characteristics are not in place, then their economies cannot catch up. This is why the economies of some countries are diverging rather than converging (Abramovitz 1986).
Another key characteristic of economic growth regards the implementation of technology. A developing country can bypass some steps of implementing technology that other nations faced earlier. Television and telephone systems are a good example. While developed countries spent significant time and money establishing elaborate system infrastructures based on metal wires or fiber-optic cables, developing countries today can go directly to cell phone and satellite transmission with much less investment.