Although both single men and single women report social pressure to get married, women are subject to greater scrutiny. Single women are often portrayed as unhappy "spinsters" or "old maids" who cannot find a man to marry them. Single men, on the other hand, are typically portrayed as lifetime bachelors who cannot settle down or simply "have not found the right girl." Single women report feeling insecure and displaced in their families when their single status is disparaged (Roberts 2007). However, single women older than 35 report feeling secure and happy with their unmarried status, as many women in this category have found success in their education and careers. In general, women feel more independent and more prepared to live a large portion of their adult lives without a spouse or domestic partner than they did in the 1960s (Roberts 2007).
The decision to marry or not to marry can be based a variety of factors including religion and cultural expectations. Asian individuals are the most likely to marry while African Americans are the least likely to marry (Venugopal 2011). Additionally, individuals who place no value on religion are more likely to be unmarried than those who place a high value on religion. For black women, however, the importance of religion made no difference in marital status (Bakalar 2010). In general, being single is not a rejection of marriage; rather, it is a lifestyle that does not necessarily include marriage. By age 40, according to census figures, 20 percent of women and 14 of men will have never married (U.S. Census Bureau 2011).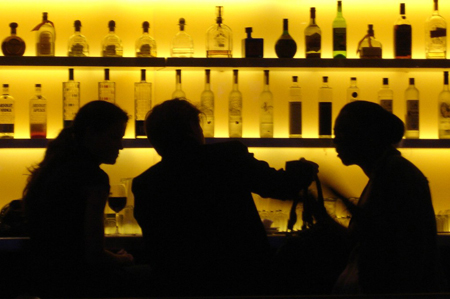 Deceptive divorce rates
It is often cited that half of all marriages end in divorce. This statistic has made many people cynical when it comes to marriage, but it is misleading. Let's take a closer look at the data.
Using National Center for Health Statistics data from 2003 that show a marriage rate of 7.5 (per 1000 people) and a divorce rate of 3.8, it would appear that exactly one half of all marriages failed (Hurley 2005). This reasoning is deceptive, however, because instead of tracing actual marriages to see their longevity (or lack thereof), this compares what are unrelated statistics: that is, the number of marriages in a given year does not have a direct correlation to the divorces occurring that same year. Research published in the New York Times took a different approach—determining how many people had ever been married, and of those, how many later divorced. The result? According to this analysis, American divorce rates have only gone as high as 41 percent (Hurley 2005). Another way to calculate divorce rates would be through a cohort study. For instance, we could determine the percentage of marriages that are intact after, say, five or seven years, compared to marriages that have ended in divorce after five or seven years. Sociological researchers must remain aware of research methods and how statistical results are applied. As illustrated, different methodologies and different interpretations can lead to contradictory, and even misleading, results.