Recognize variations in family life
Understand the prevalence of single parents, cohabitation, same-sex couples, and unmarried individuals
Discuss the social impact of changing family structures
The combination of husband, wife, and children that 99.8 percent of Americans believes constitutes a family is not representative of 99.8 percent of U.S. families. According to 2010 census data, only 66 percent of children under age 17 live in a household with two married parents. This is a decrease from 77 percent in 1980 (U.S. Census 2011). This two-parent family structure is known as a nuclear family , referring to married parents and children as the nucleus, or core, of the group. Recent years have seen a rise in variations of the nuclear family with the parents not being married. Three percent of children live with two cohabiting parents (U.S. Census 2011).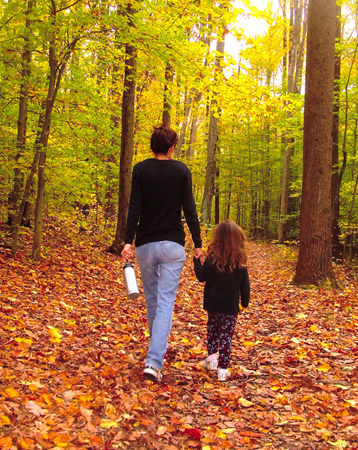 Single parents
Single-parent households are on the rise. In 2010, 27 percent of children lived with a single parent only, up from 25 percent in 2008. Of that 27 percent, 23 percent live with their mother and three percent live with their father. Ten percent of children living with their single mother and 20 percent of children living with their single father also live with the cohabitating partner of their parent (i.e., boyfriends or girlfriends).
Stepparents are an additional family element in two-parent homes. Among children living in two-parent households, 9 percent live with a biological or adoptive parent and a stepparent. The majority (70 percent) of those children live with their biological mother and a stepfather. Family structure has been shown to vary with the age of the child. Older children (ages 15–17) are less likely to live with two parents than adolescent children (ages 6–14) or young children (ages 0–5). Older children who do live with two parents are also more likely to live with stepparents (U.S. Census 2011).
In some family structures a parent is not present at all. In 2010, three million children (4 percent of all children) lived with a guardian who was neither their biological nor adoptive parent. Of these children, 54 percent live with grandparents, 21 percent live with other relatives, and 24 percent live with non-relatives. This family structure is referred to as the extended family , and may include aunts, uncles, and cousins living in the same home. Foster parents account for about a quarter of non-relatives. The practice of grandparents acting as parents, whether alone or in combination with the child's parent, is becoming widespread among today's families (De Toledo and Brown 1995). Nine percent of all children live with a grandparent, and in nearly half of those cases, the grandparent maintains primary responsibility for the child (U.S. Census 2011). A grandparent functioning as the primary care provider often results from parental drug abuse, incarceration, or abandonment. Events like these can render the parent incapable of caring for his or her child.