Why is it taking twentysomethings so long to grow up? It seems that emerging adulthood is a product of both Western culture and our current times (Arnett, 2000). People in developed countries are living longer, allowing the freedom to take an extra decade to start a career and family. Changes in the workforce also play a role. For example, 50 years ago, a young adult with a high school diploma could immediately enter the work force and climb the corporate ladder. That is no longer the case. Bachelor's and even graduate degrees are required more and more often—even for entry-level jobs (Arnett, 2000). In addition, many students are taking longer (five or six years) to complete a college degree as a result of working and going to school at the same time. After graduation, many young adults return to the family home because they have difficulty finding a job. Changing cultural expectations may be the most important reason for the delay in entering adult roles. Young people are spending more time exploring their options, so they are delaying marriage and work as they change majors and jobs multiple times, putting them on a much later timetable than their parents (Arnett, 2000).
Adulthood
Adulthood begins around 20 years old and has three distinct stages: early, middle, and late. Each stage brings its own set of rewards and challenges.
Physical development
By the time we reach early adulthood (20 to early 40s), our physical maturation is complete, although our height and weight may increase slightly. In young adulthood, our physical abilities are at their peak, including muscle strength, reaction time, sensory abilities, and cardiac functioning. Most professional athletes are at the top of their game during this stage. Many women have children in the young adulthood years, so they may see additional weight gain and breast changes.
Middle adulthood extends from the 40s to the 60s ( [link] ). Physical decline is gradual. The skin loses some elasticity, and wrinkles are among the first signs of aging. Visual acuity decreases during this time. Women experience a gradual decline in fertility as they approach the onset of menopause, the end of the menstrual cycle, around 50 years old. Both men and women tend to gain weight: in the abdominal area for men and in the hips and thighs for women. Hair begins to thin and turn gray.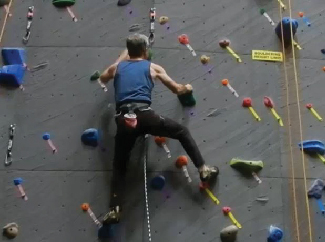 Late adulthood is considered to extend from the 60s on. This is the last stage of physical change. The skin continues to lose elasticity, reaction time slows further, and muscle strength diminishes. Smell, taste, hearing, and vision, so sharp in our twenties, decline significantly. The brain may also no longer function at optimal levels, leading to problems like memory loss, dementia, and Alzheimer's disease in later years.
Aging doesn't mean a person can't explore new pursuits, learn new skills, and continue to grow. Watch this inspiring story about Neil Unger who is a newbie to the world of skateboarding at 60 years old.