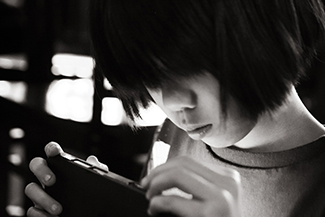 The bystander effect
The discussion of bullying highlights the problem of witnesses not intervening to help a victim. This is a common occurrence, as the following well-publicized event demonstrates. In 1964, in Queens, New York, a 19-year-old woman named Kitty Genovese was attacked by a person with a knife near the back entrance to her apartment building and again in the hallway inside her apartment building. When the attack occurred, she screamed for help numerous times and eventually died from her stab wounds. This story became famous because reportedly numerous residents in the apartment building heard her cries for help and did nothing—neither helping her nor summoning the police—though these have facts been disputed.
Based on this case, researchers Latané and Darley (1968) described a phenomenon called the bystander effect. The bystander effect is a phenomenon in which a witness or bystander does not volunteer to help a victim or person in distress. Instead, they just watch what is happening. Social psychologists hold that we make these decisions based on the social situation, not our own personality variables. Why do you think the bystanders didn't help Genovese? What are the benefits to helping her? What are the risks? It is very likely you listed more costs than benefits to helping. In this situation, bystanders likely feared for their own lives—if they went to her aid the attacker might harm them. However, how difficult would it have been to make a phone call to the police from the safety of their apartments? Why do you think no one helped in any way? Social psychologists claim that diffusion of responsibility is the likely explanation. Diffusion of responsibility is the tendency for no one in a group to help because the responsibility to help is spread throughout the group (Bandura, 1999). Because there were many witnesses to the attack on Genovese, as evidenced by the number of lit apartment windows in the building, individuals assumed someone else must have already called the police. The responsibility to call the police was diffused across the number of witnesses to the crime. Have you ever passed an accident on the freeway and assumed that a victim or certainly another motorist has already reported the accident? In general, the greater the number of bystanders, the less likely any one person will help.
Summary
Aggression is seeking to cause another person harm or pain. Hostile aggression is motivated by feelings of anger with intent to cause pain, and instrumental aggression is motivated by achieving a goal and does not necessarily involve intent to cause pain Bullying is an international public health concern that largely affects the adolescent population. Bullying is repeated behaviors that are intended to inflict harm on the victim and can take the form of physical, psychological, emotional, or social abuse. Bullying has negative mental health consequences for youth including suicide. Cyberbullying is a newer form of bullying that takes place in an online environment where bullies can remain anonymous and victims are helpless to address the harassment. Despite the social norm of helping others in need, when there are many bystanders witnessing an emergency, diffusion of responsibility will lead to a lower likelihood of any one person helping.
Personal application questions
Have you ever experienced or witnessed bullying or cyberbullying? How did it make you feel? What did you do about it? After reading this section would you have done anything differently?
Got questions? Get instant answers now!
The next time you see someone needing help, observe your surroundings. Look to see if the bystander effect is in action and take measures to make sure the person gets help. If you aren't able to help, notify an adult or authority figure that can.
Got questions? Get instant answers now!