Racism is prevalent toward many other groups in the United States including Native Americans, Arab Americans, Jewish Americans, and Asian Americans. Have you witnessed racism toward any of these racial or ethnic groups? Are you aware of racism in your community?
One reason modern forms of racism, and prejudice in general, are hard to detect is related to the dual attitudes model (Wilson, Lindsey,&Schooler, 2000). Humans have two forms of attitudes: explicit attitudes, which are conscious and controllable, and implicit attitudes, which are unconscious and uncontrollable (Devine, 1989; Olson&Fazio, 2003). Because holding egalitarian views is socially desirable (Plant&Devine, 1998), most people do not show extreme racial bias or other prejudices on measures of their explicit attitudes. However, measures of implicit attitudes often show evidence of mild to strong racial bias or other prejudices (Greenwald, McGee,&Schwartz, 1998; Olson&Fazio, 2003).
Sexism
Sexism is prejudice and discrimination toward individuals based on their sex. Typically, sexism takes the form of men holding biases against women, but either sex can show sexism toward their own or their opposite sex. Like racism, sexism may be subtle and difficult to detect. Common forms of sexism in modern society include gender role expectations, such as expecting women to be the caretakers of the household. Sexism also includes people's expectations for how members of a gender group should behave. For example, women are expected to be friendly, passive, and nurturing, and when women behave in an unfriendly, assertive, or neglectful manner they often are disliked for violating their gender role (Rudman, 1998). Research by Laurie Rudman (1998) finds that when female job applicants self-promote, they are likely to be viewed as competent, but they may be disliked and are less likely to be hired because they violated gender expectations for modesty. Sexism can exist on a societal level such as in hiring, employment opportunities, and education. Women are less likely to be hired or promoted in male-dominated professions such as engineering, aviation, and construction ( [link] ) (Blau, Ferber,&Winkler, 2010; Ceci&Williams, 2011). Have you ever experienced or witnessed sexism? Think about your family members' jobs or careers. Why do you think there are differences in the jobs women and men have, such as more women nurses but more male surgeons (Betz, 2008)?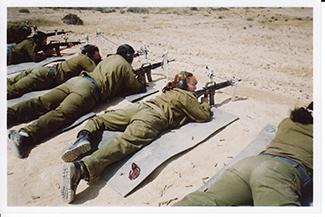 Ageism
People often form judgments and hold expectations about people based on their age. These judgments and expectations can lead to ageism , or prejudice and discrimination toward individuals based solely on their age. Typically, ageism occurs against older adults, but ageism also can occur toward younger adults. Think of expectations you hold for older adults. How could someone's expectations influence the feelings they hold toward individuals from older age groups? Ageism is widespread in U.S. culture (Nosek, 2005), and a common ageist attitude toward older adults is that they are incompetent, physically weak, and slow (Greenberg, Schimel,&Martens, 2002) and some people consider older adults less attractive. Some cultures, however, including some Asian, Latino, and African American cultures, both outside and within the United States afford older adults respect and honor.