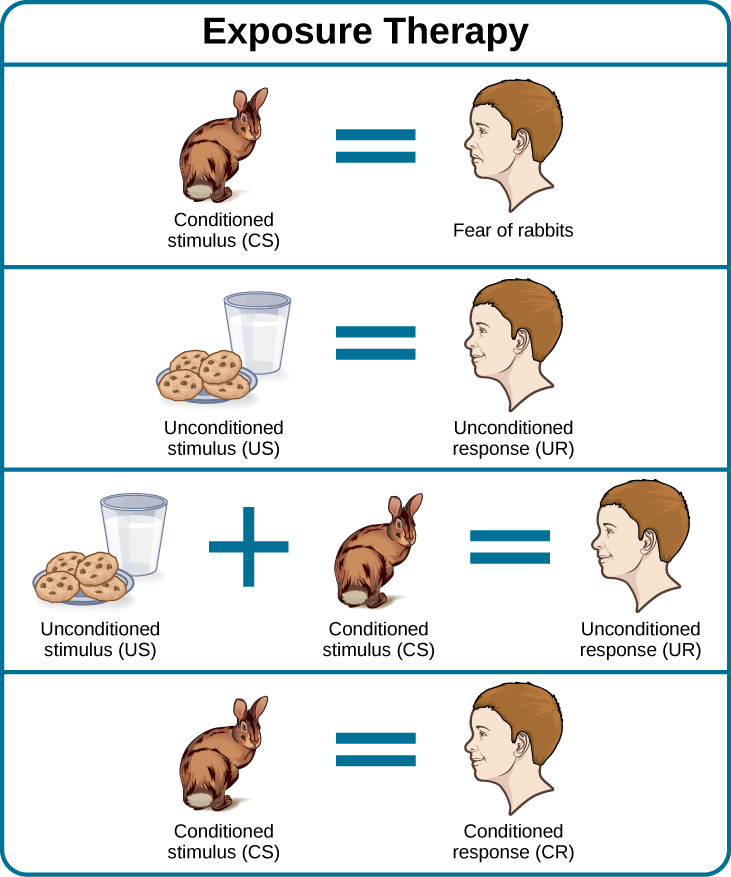 Thirty years later, Joseph Wolpe (1958) refined Jones's techniques, giving us the behavior therapy technique of exposure therapy that is used today. A popular form of exposure therapy is systematic desensitization , wherein a calm and pleasant state is gradually associated with increasing levels of anxiety-inducing stimuli. The idea is that you can't be nervous and relaxed at the same time. Therefore, if you can learn to relax when you are facing environmental stimuli that make you nervous or fearful, you can eventually eliminate your unwanted fear response (Wolpe, 1958) ( [link] ).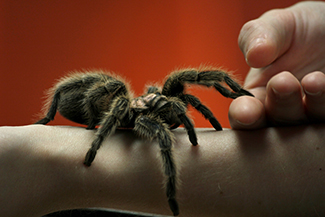 How does exposure therapy work? Jayden is terrified of elevators. Nothing bad has ever happened to him on an elevator, but he's so afraid of elevators that he will always take the stairs. That wasn't a problem when Jayden worked on the second floor of an office building, but now he has a new job—on the 29th floor of a skyscraper in downtown Los Angeles. Jayden knows he can't climb 29 flights of stairs in order to get to work each day, so he decided to see a behavior therapist for help. The therapist asks Jayden to first construct a hierarchy of elevator-related situations that elicit fear and anxiety. They range from situations of mild anxiety such as being nervous around the other people in the elevator, to the fear of getting an arm caught in the door, to panic-provoking situations such as getting trapped or the cable snapping. Next, the therapist uses progressive relaxation. She teaches Jayden how to relax each of his muscle groups so that he achieves a drowsy, relaxed, and comfortable state of mind. Once he's in this state, she asks Jayden to imagine a mildly anxiety-provoking situation. Jayden is standing in front of the elevator thinking about pressing the call button.
If this scenario causes Jayden anxiety, he lifts his finger. The therapist would then tell Jayden to forget the scene and return to his relaxed state. She repeats this scenario over and over until Jayden can imagine himself pressing the call button without anxiety. Over time the therapist and Jayden use progressive relaxation and imagination to proceed through all of the situations on Jayden's hierarchy until he becomes desensitized to each one. After this, Jayden and the therapist begin to practice what he only previously envisioned in therapy, gradually going from pressing the button to actually riding an elevator. The goal is that Jayden will soon be able to take the elevator all the way up to the 29th floor of his office without feeling any anxiety.