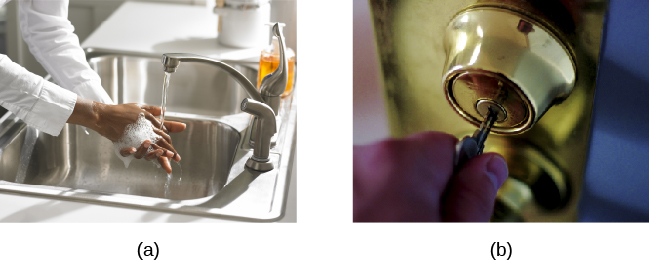 Body dysmorphic disorder
An individual with body dysmorphic disorder is preoccupied with a perceived flaw in her physical appearance that is either nonexistent or barely noticeable to other people (APA, 2013). These perceived physical defects cause the person to think she is unattractive, ugly, hideous, or deformed. These preoccupations can focus on any bodily area, but they typically involve the skin, face, or hair. The preoccupation with imagined physical flaws drives the person to engage in repetitive and ritualistic behavioral and mental acts, such as constantly looking in the mirror, trying to hide the offending body part, comparisons with others, and, in some extreme cases, cosmetic surgery (Phillips, 2005). An estimated 2.4% of the adults in the United States meet the criteria for body dysmorphic disorder, with slightly higher rates in women than in men (APA, 2013).
Hoarding disorder
Although hoarding was traditionally considered to be a symptom of OCD, considerable evidence suggests that hoarding represents an entirely different disorder (Mataix-Cols et al., 2010). People with hoarding disorder cannot bear to part with personal possessions, regardless of how valueless or useless these possessions are. As a result, these individuals accumulate excessive amounts of usually worthless items that clutter their living areas ( [link] ). Often, the quantity of cluttered items is so excessive that the person is unable use his kitchen, or sleep in his bed. People who suffer from this disorder have great difficulty parting with items because they believe the items might be of some later use, or because they form a sentimental attachment to the items (APA, 2013). Importantly, a diagnosis of hoarding disorder is made only if the hoarding is not caused by another medical condition and if the hoarding is not a symptom of another disorder (e.g., schizophrenia) (APA, 2013).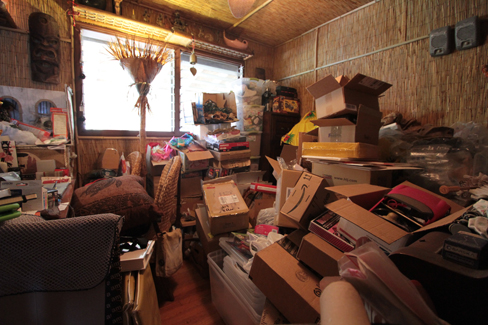 Causes of ocd
The results of family and twin studies suggest that OCD has a moderate genetic component. The disorder is five times more frequent in the first-degree relatives of people with OCD than in people without the disorder (Nestadt et al., 2000). Additionally, the concordance rate of OCD among identical twins is around 57%; however, the concordance rate for fraternal twins is 22% (Bolton, Rijsdijk, O'Connor, Perrin,&Eley, 2007). Studies have implicated about two dozen potential genes that may be involved in OCD; these genes regulate the function of three neurotransmitters: serotonin, dopamine, and glutamate (Pauls, 2010). Many of these studies included small sample sizes and have yet to be replicated. Thus, additional research needs to be done in this area.