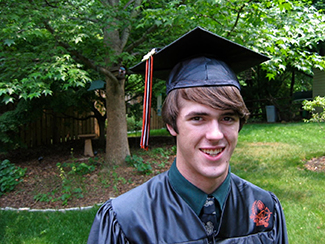 The perception of a threat triggers a secondary appraisal : judgment of the options available to cope with a stressor, as well as perceptions of how effective such options will be (Lyon, 2012) ( [link] ). As you may recall from what you learned about self-efficacy, an individual's belief in his ability to complete a task is important (Bandura, 1994). A threat tends to be viewed as less catastrophic if one believes something can be done about it (Lazarus&Folkman, 1984). Imagine that two middle-aged women, Robin and Maria, perform breast self-examinations one morning and each woman notices a lump on the lower region of her left breast. Although both women view the breast lump as a potential threat (primary appraisal), their secondary appraisals differ considerably. In considering the breast lump, some of the thoughts racing through Robin's mind are, "Oh my God, I could have breast cancer! What if the cancer has spread to the rest of my body and I cannot recover? What if I have to go through chemotherapy? I've heard that experience is awful! What if I have to quit my job? My husband and I won't have enough money to pay the mortgage. Oh, this is just horrible…I can't deal with it!" On the other hand, Maria thinks, "Hmm, this may not be good. Although most times these things turn out to be benign, I need to have it checked out. If it turns out to be breast cancer, there are doctors who can take care of it because the medical technology today is quite advanced. I'll have a lot of different options, and I'll be just fine." Clearly, Robin and Maria have different outlooks on what might turn out to be a very serious situation: Robin seems to think that little could be done about it, whereas Maria believes that, worst case scenario, a number of options that are likely to be effective would be available. As such, Robin would clearly experience greater stress than would Maria.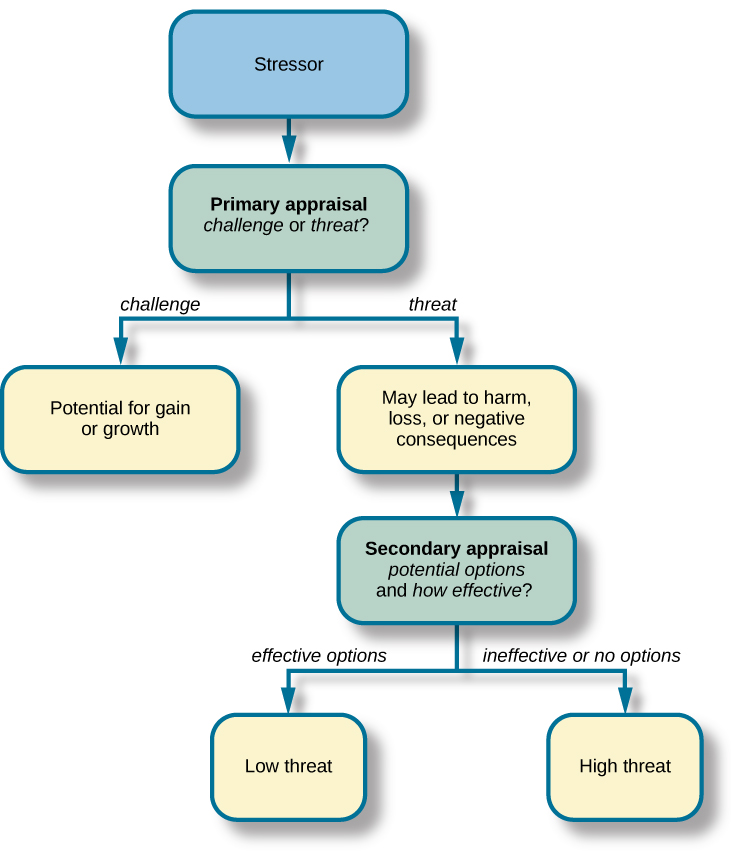 To be sure, some stressors are inherently more stressful than others in that they are more threatening and leave less potential for variation in cognitive appraisals (e.g., objective threats to one's health or safety). Nevertheless, appraisal will still play a role in augmenting or diminishing our reactions to such events (Everly&Lating, 2002).
If a person appraises an event as harmful and believes that the demands imposed by the event exceed the available resources to manage or adapt to it, the person will subjectively experience a state of stress. In contrast, if one does not appraise the same event as harmful or threatening, she is unlikely to experience stress. According to this definition, environmental events trigger stress reactions by the way they are interpreted and the meanings they are assigned. In short, stress is largely in the eye of the beholder: it's not so much what happens to you as it is how you respond (Selye, 1976).