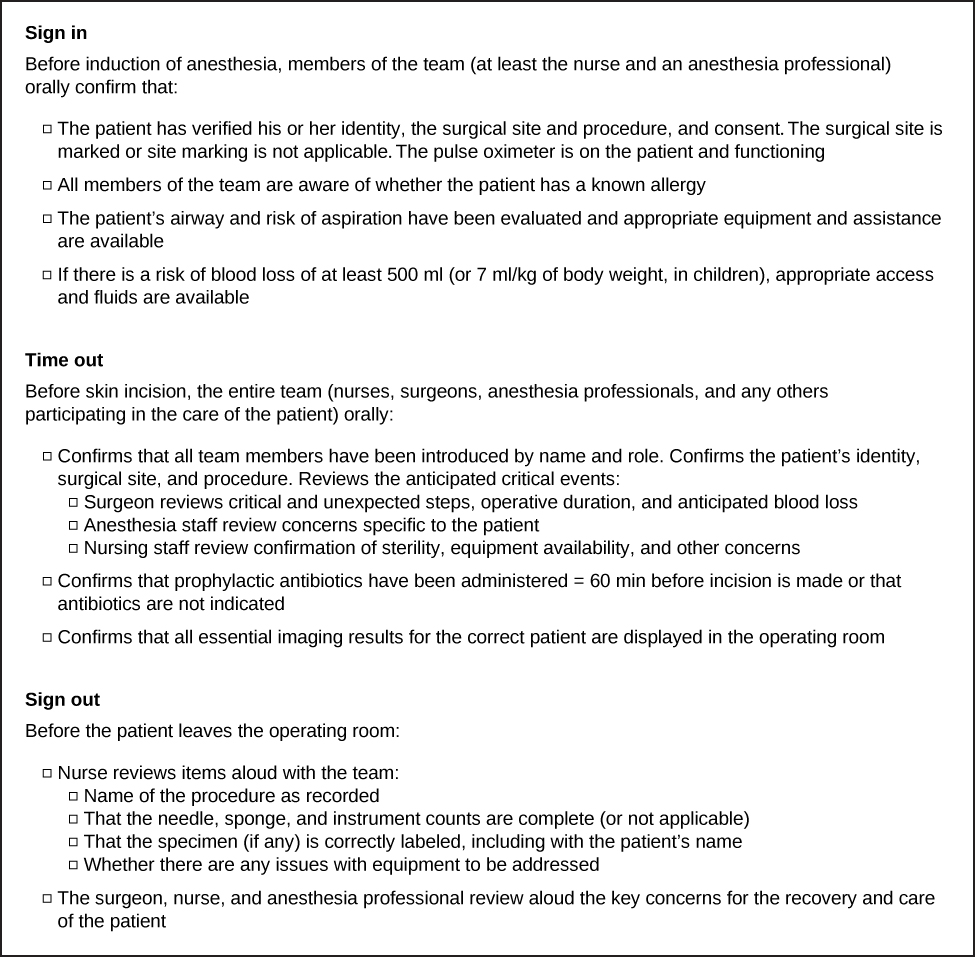 Safety concerns also lead to limits to how long an operator, such as a pilot or truck driver, is allowed to operate the equipment. Recently the Federal Aviation Administration (FAA) introduced limits for how long a pilot is allowed to fly without an overnight break.
Howell (2003) outlines some important areas of research and practice in the field of human factors. These are summarized in [link] .
Areas of study in human factors psychology

| Area | Description | I-O Questions |
| --- | --- | --- |
| Attention | Includes vigilance and monitoring, recognizing signals in noise, mental resources, and divided attention | How is attention maintained? What about tasks maintains attention? How to design systems to support attention? |
| Cognitive engineering | Includes human software interactions in complex automated systems, especially the decision-making processes of workers as they are supported by the software system | How do workers use and obtain information provided by software? |
| Task analysis | Breaking down the elements of a task | How can a task be performed more efficiently? How can a task be performed more safely? |
| Cognitive task analysis | Breaking down the elements of a cognitive task | How are decisions made? |
As an example of research in human factors psychology Bruno&Abrahão (2012) examined the impact of the volume of operator decisions on the accuracy of decisions made within an information security center at a banking institution in Brazil. The study examined a total of about 45,000 decisions made by 35 operators and 4 managers over a period of 60 days. Their study found that as the number of decisions made per day by the operators climbed, that is, as their cognitive effort increased, the operators made more mistakes in falsely identifying incidents as real security breaches (when, in reality, they were not). Interestingly, the opposite mistake of identifying real intrusions as false alarms did not increase with increased cognitive demand. This appears to be good news for the bank, since false alarms are not as costly as incorrectly rejecting a genuine threat. These kinds of studies combine research on attention, perception, teamwork, and human–computer interactions in a field of considerable societal and business significance. This is exactly the context of the events that led to the massive data breach for Target in the fall of 2013. Indications are that security personnel received signals of a security breach but did not interpret them correctly, thus allowing the breach to continue for two weeks until an outside agency, the FBI, informed the company (Riley, Elgin, Lawrence,&Matlack, 2014).
Summary
Human factors psychology, or ergonomics, studies the interface between workers and their machines and physical environments. Human factors psychologists specifically seek to design machines to better support the workers using them. Psychologists may be involved in design of work tools such as software, displays, or machines from the beginning of the design process or during the testing an already developed product. Human factor psychologists are also involved in the development of best design recommendations and regulations. One important aspect of human factors psychology is enhancing worker safety. Human factors research involves efforts to understand and improve interactions between technology systems and their human operators. Human–software interactions are a large sector of this research.
Personal application
Describe an example of a technology or team and technology interaction that you have had in the context of school or work that could have benefited from better design. What were the effects of the poor design? Make one suggestion for its improvement.
Got questions? Get instant answers now!