By the end of this section, you will be able to:
Understand educational requirements for careers in academic settings
Understand the demands of a career in an academic setting
Understand career options outside of academic settings
Psychologists can work in many different places doing many different things. In general, anyone wishing to continue a career in psychology at a 4-year institution of higher education will have to earn a doctoral degree in psychology for some specialties and at least a master's degree for others. In most areas of psychology, this means earning a PhD in a relevant area of psychology. Literally, PhD refers to a doctor of philosophy degree, but here, philosophy does not refer to the field of philosophy per se. Rather, philosophy in this context refers to many different disciplinary perspectives that would be housed in a traditional college of liberal arts and sciences.
The requirements to earn a PhD vary from country to country and even from school to school, but usually, individuals earning this degree must complete a dissertation. A dissertation is essentially a long research paper or bundled published articles describing research that was conducted as a part of the candidate's doctoral training. In the United States, a dissertation generally has to be defended before a committee of expert reviewers before the degree is conferred ( [link] ).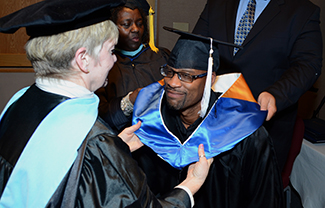 Once someone earns her PhD, she may seek a faculty appointment at a college or university. Being on the faculty of a college or university often involves dividing time between teaching, research, and service to the institution and profession. The amount of time spent on each of these primary responsibilities varies dramatically from school to school, and it is not uncommon for faculty to move from place to place in search of the best personal fit among various academic environments. The previous section detailed some of the major areas that are commonly represented in psychology departments around the country; thus, depending on the training received, an individual could be anything from a biological psychologist to a clinical psychologist in an academic setting ( [link] ).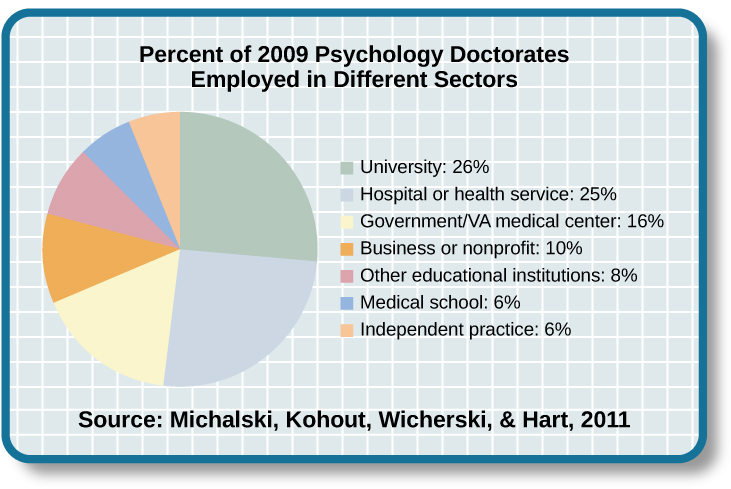 Other careers in academic settings
Often times, schools offer more courses in psychology than their full-time faculty can teach. In these cases, it is not uncommon to bring in an adjunct faculty member or instructor. Adjunct faculty members and instructors usually have an advanced degree in psychology, but they often have primary careers outside of academia and serve in this role as a secondary job. Alternatively, they may not hold the doctoral degree required by most 4-year institutions and use these opportunities to gain experience in teaching. Furthermore, many 2-year colleges and schools need faculty to teach their courses in psychology. In general, many of the people who pursue careers at these institutions have master's degrees in psychology, although some PhDs make careers at these institutions as well.