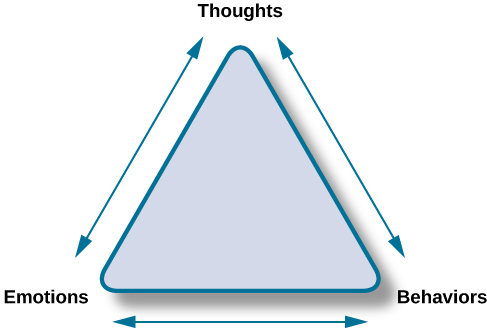 By far, this is the area of psychology that receives the most attention in popular media, and many people mistakenly assume that all psychology is clinical psychology.
Forensic psychology
Forensic psychology is a branch of psychology that deals questions of psychology as they arise in the context of the justice system. For example, forensic psychologists (and forensic psychiatrists) will assess a person's competency to stand trial, assess the state of mind of a defendant, act as consultants on child custody cases, consult on sentencing and treatment recommendations, and advise on issues such as eyewitness testimony and children's testimony (American Board of Forensic Psychology, 2014). In these capacities, they will typically act as expert witnesses, called by either side in a court case to provide their research- or experience-based opinions. As expert witnesses, forensic psychologists must have a good understanding of the law and provide information in the context of the legal system rather than just within the realm of psychology. Forensic psychologists are also used in the jury selection process and witness preparation. They may also be involved in providing psychological treatment within the criminal justice system. Criminal profilers are a relatively small proportion of psychologists that act as consultants to law enforcement.
Summary
Psychology is a diverse discipline that is made up of several major subdivisions with unique perspectives. Biological psychology involves the study of the biological bases of behavior. Sensation and perception refer to the area of psychology that is focused on how information from our sensory modalities is received, and how this information is transformed into our perceptual experiences of the world around us. Cognitive psychology is concerned with the relationship that exists between thought and behavior, and developmental psychologists study the physical and cognitive changes that occur throughout one's lifespan. Personality psychology focuses on individuals' unique patterns of behavior, thought, and emotion. Industrial and organizational psychology, health psychology, sport and exercise psychology, forensic psychology, and clinical psychology are all considered applied areas of psychology. Industrial and organizational psychologists apply psychological concepts to I-O settings. Health psychologists look for ways to help people live healthier lives, and clinical psychology involves the diagnosis and treatment of psychological disorders and other problematic behavioral patterns. Sport and exercise psychologists study the interactions between thoughts, emotions, and physical performance in sports, exercise, and other activities. Forensic psychologists carry out activities related to psychology in association with the justice system.
Personal application question