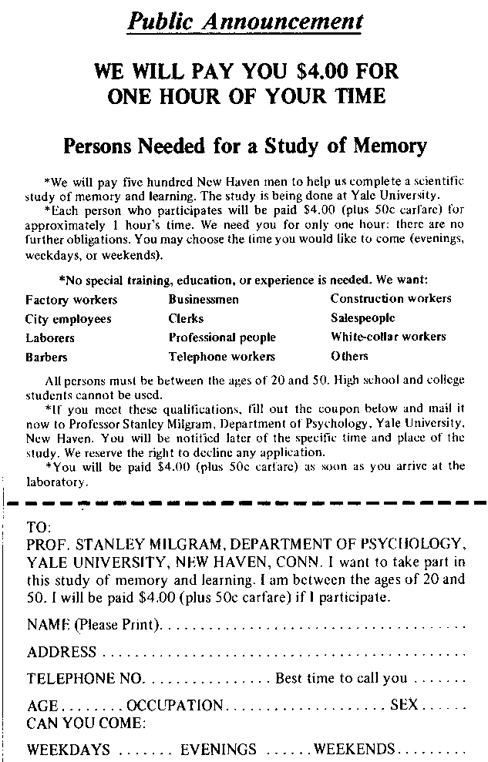 Industrial-organizational psychology
Industrial-Organizational psychology (I-O psychology) is a subfield of psychology that applies psychological theories, principles, and research findings in industrial and organizational settings. I-O psychologists are often involved in issues related to personnel management, organizational structure, and workplace environment. Businesses often seek the aid of I-O psychologists to make the best hiring decisions as well as to create an environment that results in high levels of employee productivity and efficiency. In addition to its applied nature, I-O psychology also involves conducting scientific research on behavior within I-O settings (Riggio, 2013).
Health psychology
Health psychology focuses on how health is affected by the interaction of biological, psychological, and sociocultural factors. This particular approach is known as the biopsychosocial model ( [link] ). Health psychologists are interested in helping individuals achieve better health through public policy, education, intervention, and research. Health psychologists might conduct research that explores the relationship between one's genetic makeup, patterns of behavior, relationships, psychological stress, and health. They may research effective ways to motivate people to address patterns of behavior that contribute to poorer health (MacDonald, 2013).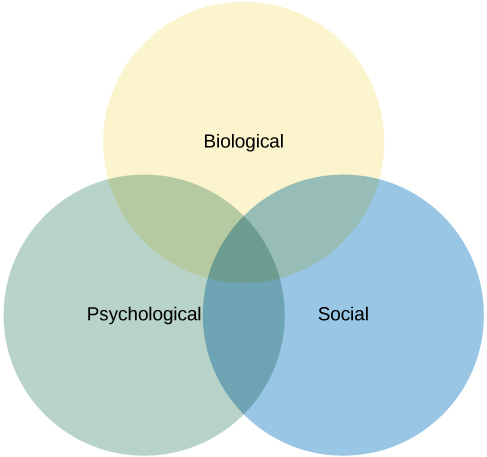 Sport and exercise psychology
Researchers in sport and exercise psychology study the psychological aspects of sport performance, including motivation and performance anxiety, and the effects of sport on mental and emotional wellbeing. Research is also conducted on similar topics as they relate to physical exercise in general. The discipline also includes topics that are broader than sport and exercise but that are related to interactions between mental and physical performance under demanding conditions, such as fire fighting, military operations, artistic performance, and surgery.
Clinical psychology
Clinical psychology is the area of psychology that focuses on the diagnosis and treatment of psychological disorders and other problematic patterns of behavior. As such, it is generally considered to be a more applied area within psychology; however, some clinicians are also actively engaged in scientific research. Counseling psychology is a similar discipline that focuses on emotional, social, vocational, and health-related outcomes in individuals who are considered psychologically healthy.
As mentioned earlier, both Freud and Rogers provided perspectives that have been influential in shaping how clinicians interact with people seeking psychotherapy. While aspects of the psychoanalytic theory are still found among some of today's therapists who are trained from a psychodynamic perspective, Roger's ideas about client-centered therapy have been especially influential in shaping how many clinicians operate. Furthermore, both behaviorism and the cognitive revolution have shaped clinical practice in the forms of behavioral therapy, cognitive therapy, and cognitive-behavioral therapy ( [link] ). Issues related to the diagnosis and treatment of psychological disorders and problematic patterns of behavior will be discussed in detail in later chapters of this textbook.