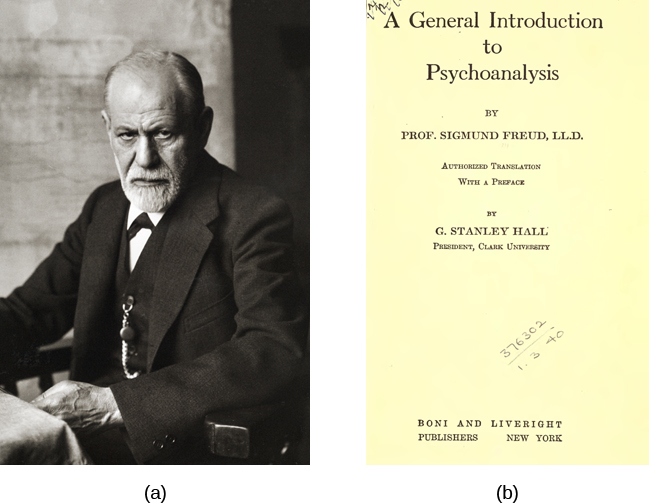 Freud's ideas were influential, and you will learn more about them when you study lifespan development, personality, and therapy. For instance, many therapists believe strongly in the unconscious and the impact of early childhood experiences on the rest of a person's life. The method of psychoanalysis, which involves the patient talking about their experiences and selves, while not invented by Freud, was certainly popularized by him and is still used today. Many of Freud's other ideas, however, are controversial. Drew Westen (1998) argues that many of the criticisms of Freud's ideas are misplaced, in that they attack his older ideas without taking into account later writings. Westen also argues that critics fail to consider the success of the broad ideas that Freud introduced or developed, such as the importance of childhood experiences in adult motivations, the role of unconscious versus conscious motivations in driving our behavior, the fact that motivations can cause conflicts that affect behavior, the effects of mental representations of ourselves and others in guiding our interactions, and the development of personality over time. Westen identifies subsequent research support for all of these ideas.
More modern iterations of Freud's clinical approach have been empirically demonstrated to be effective (Knekt et al., 2008; Shedler, 2010). Some current practices in psychotherapy involve examining unconscious aspects of the self and relationships, often through the relationship between the therapist and the client. Freud's historical significance and contributions to clinical practice merit his inclusion in a discussion of the historical movements within psychology.
Wertheimer, koffka, köhler, and gestalt psychology
Max Wertheimer (1880–1943), Kurt Koffka (1886–1941), and Wolfgang Köhler (1887–1967) were three German psychologists who immigrated to the United States in the early 20th century to escape Nazi Germany. These men are credited with introducing psychologists in the United States to various Gestalt principles. The word Gestalt roughly translates to "whole;" a major emphasis of Gestalt psychology deals with the fact that although a sensory experience can be broken down into individual parts, how those parts relate to each other as a whole is often what the individual responds to in perception. For example, a song may be made up of individual notes played by different instruments, but the real nature of the song is perceived in the combinations of these notes as they form the melody, rhythm, and harmony. In many ways, this particular perspective would have directly contradicted Wundt's ideas of structuralism (Thorne&Henley, 2005).
Unfortunately, in moving to the United States, these men were forced to abandon much of their work and were unable to continue to conduct research on a large scale. These factors along with the rise of behaviorism (described next) in the United States prevented principles of Gestalt psychology from being as influential in the United States as they had been in their native Germany (Thorne&Henley, 2005). Despite these issues, several Gestalt principles are still very influential today. Considering the human individual as a whole rather than as a sum of individually measured parts became an important foundation in humanistic theory late in the century. The ideas of Gestalt have continued to influence research on sensation and perception.