For the following exercises, assume two die are rolled.
For the following exercises, use the following data: An elementary school survey found that 350 of the 500 students preferred soda to milk. Suppose 8 children from the school are attending a birthday party. (Show calculations and round to the nearest tenth of a percent.)
Practice test
For the following exercises, use the spinner in [link] .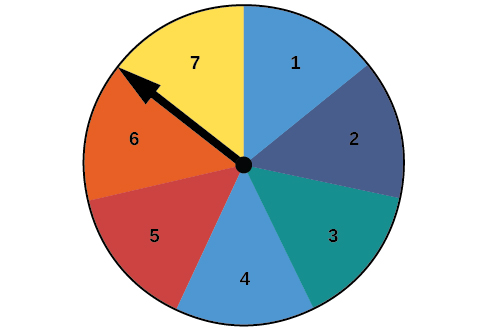 Questions & Answers
Receive real-time job alerts and never miss a matching job again
Source:  OpenStax, Precalculus. OpenStax CNX. Jan 19, 2016 Download for free at https://legacy.cnx.org/content/col11667/1.6
Google Play and the Google Play logo are trademarks of Google Inc.
Notification Switch
Would you like to follow the 'Precalculus' conversation and receive update notifications?