Third, the probability density distributions for a quantum oscillator in the ground low-energy state, , is largest at the middle of the well . For the particle to be found with greatest probability at the center of the well, we expect that the particle spends the most time there as it oscillates. This is opposite to the behavior of a classical oscillator, in which the particle spends most of its time moving with relative small speeds near the turning points.
Quantum probability density distributions change in character for excited states, becoming more like the classical distribution when the quantum number gets higher. We observe this change already for the first excited state of a quantum oscillator because the distribution peaks up around the turning points and vanishes at the equilibrium position, as seen in [link] . In accordance with Bohr's correspondence principle, in the limit of high quantum numbers, the quantum description of a harmonic oscillator converges to the classical description, which is illustrated in [link] . The classical probability density distribution corresponding to the quantum energy of the state is a reasonably good approximation of the quantum probability distribution for a quantum oscillator in this excited state. This agreement becomes increasingly better for highly excited states.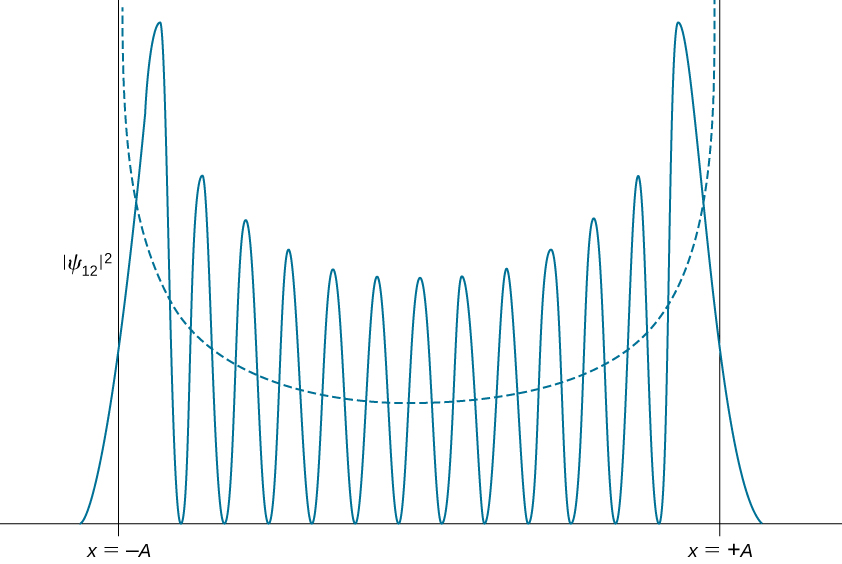 Summary
The quantum harmonic oscillator is a model built in analogy with the model of a classical harmonic oscillator. It models the behavior of many physical systems, such as molecular vibrations or wave packets in quantum optics.
The allowed energies of a quantum oscillator are discrete and evenly spaced. The energy spacing is equal to Planck's energy quantum.
The ground state energy is larger than zero. This means that, unlike a classical oscillator, a quantum oscillator is never at rest, even at the bottom of a potential well, and undergoes quantum fluctuations.
The stationary states (states of definite energy) have nonzero values also in regions beyond classical turning points. When in the ground state, a quantum oscillator is most likely to be found around the position of the minimum of the potential well, which is the least-likely position for a classical oscillator.
For high quantum numbers, the motion of a quantum oscillator becomes more similar to the motion of a classical oscillator, in accordance with Bohr's correspondence principle.
Conceptual questions
Problems
Questions & Answers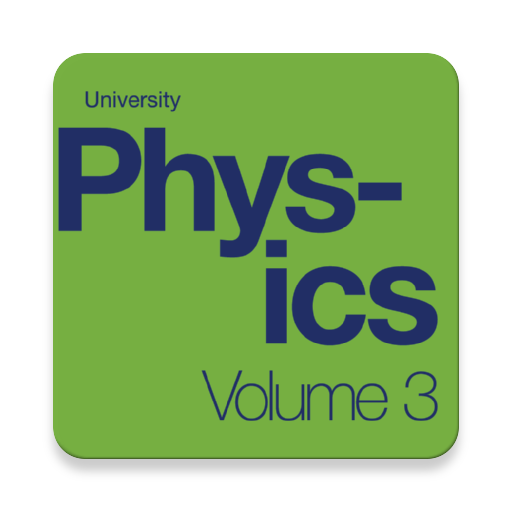 Complete Textbook by OpenStax
Multiple Choices Questions (MCQ)
Essay Questions Flash Cards
Key-Terms Flash Cards
Source:  OpenStax, University physics volume 3. OpenStax CNX. Nov 04, 2016 Download for free at http://cnx.org/content/col12067/1.4
Google Play and the Google Play logo are trademarks of Google Inc.
Notification Switch
Would you like to follow the 'University physics volume 3' conversation and receive update notifications?