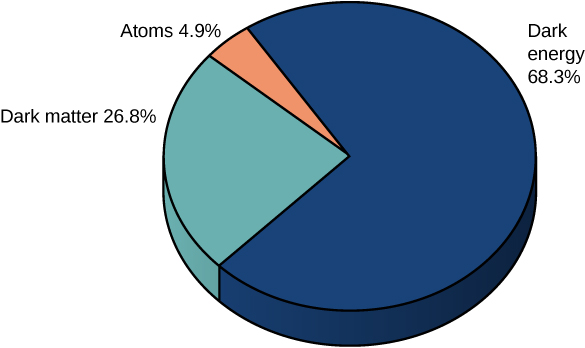 Summary
The early universe was hot and dense.
The universe is isotropic and expanding.
Cosmic background radiation is evidence for the Big Bang.
The vast portion of the mass and energy of the universe is not well understood.
Key equations
| | |
| --- | --- |
| Momentum of a charged particle in a cyclotron | |
| Center-of-mass energy of a colliding beam machine | |
| Approximate time for exchange of a virtual particle between two other particles | |
| Hubble's law | |
| Cosmological space-time metric | |
Conceptual questions
Additional problems
Questions & Answers
Receive real-time job alerts and never miss the right job again
Source:  OpenStax, University physics volume 3. OpenStax CNX. Nov 04, 2016 Download for free at http://cnx.org/content/col12067/1.4
Google Play and the Google Play logo are trademarks of Google Inc.
Notification Switch
Would you like to follow the 'University physics volume 3' conversation and receive update notifications?