To use Gauss's law effectively, you must have a clear understanding of what each term in the equation represents. The field is the total electric field at every point on the Gaussian surface. This total field includes contributions from charges both inside and outside the Gaussian surface. However, is just the charge inside the Gaussian surface. Finally, the Gaussian surface is any closed surface in space. That surface can coincide with the actual surface of a conductor, or it can be an imaginary geometric surface. The only requirement imposed on a Gaussian surface is that it be closed ( [link] ).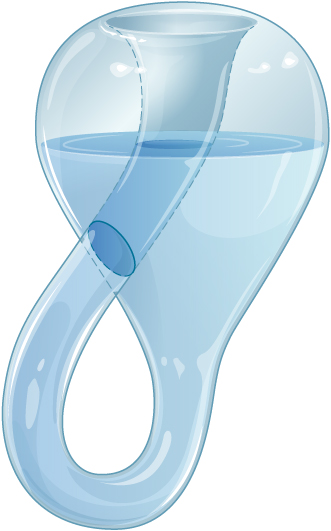 Summary
Gauss's law relates the electric flux through a closed surface to the net charge within that surface,



where is the total charge inside the Gaussian surface S .
All surfaces that include the same amount of charge have the same number of field lines crossing it, regardless of the shape or size of the surface, as long as the surfaces enclose the same amount of charge.
Conceptual questions
Problems
Questions & Answers
Receive real-time job alerts and never miss a matching job again
Source:  OpenStax, University physics volume 2. OpenStax CNX. Oct 06, 2016 Download for free at http://cnx.org/content/col12074/1.3
Google Play and the Google Play logo are trademarks of Google Inc.
Notification Switch
Would you like to follow the 'University physics volume 2' conversation and receive update notifications?