By the end of this section, you will be able to:
Explain what a conductor is
Explain what an insulator is
List the differences and similarities between conductors and insulators
Describe the process of charging by induction
In the preceding section, we said that scientists were able to create electric charge only on nonmetallic materials and never on metals. To understand why this is the case, you have to understand more about the nature and structure of atoms. In this section, we discuss how and why electric charges do—or do not—move through materials ( [link] ). A more complete description is given in a later chapter.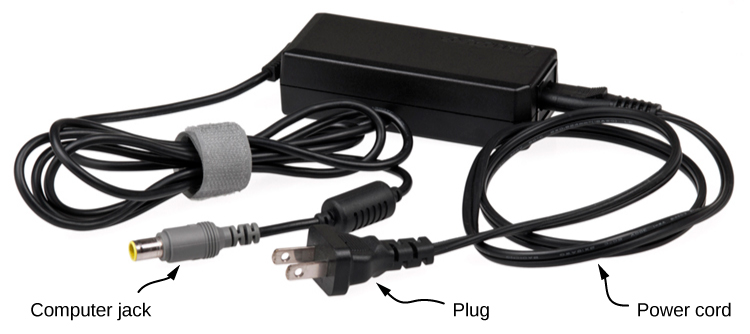 Conductors and insulators
As discussed in the previous section, electrons surround the tiny nucleus in the form of a (comparatively) vast cloud of negative charge. However, this cloud does have a definite structure to it. Let's consider an atom of the most commonly used conductor, copper.
For reasons that will become clear in Atomic Structure , there is an outermost electron that is only loosely bound to the atom's nucleus. It can be easily dislodged; it then moves to a neighboring atom. In a large mass of copper atoms (such as a copper wire or a sheet of copper), these vast numbers of outermost electrons (one per atom) wander from atom to atom, and are the electrons that do the moving when electricity flows. These wandering, or "free," electrons are called conduction electron s , and copper is therefore an excellent conductor (of electric charge). All conducting elements have a similar arrangement of their electrons, with one or two conduction electrons. This includes most metals.
Insulators , in contrast, are made from materials that lack conduction electrons; charge flows only with great difficulty, if at all. Even if excess charge is added to an insulating material, it cannot move, remaining indefinitely in place. This is why insulating materials exhibit the electrical attraction and repulsion forces described earlier, whereas conductors do not; any excess charge placed on a conductor would instantly flow away (due to mutual repulsion from existing charges), leaving no excess charge around to create forces. Charge cannot flow along or through an insulator , so its electric forces remain for long periods of time. (Charge will dissipate from an insulator, given enough time.) As it happens, amber, fur, and most semi-precious gems are insulators, as are materials like wood, glass, and plastic.
Charging by induction
Let's examine in more detail what happens in a conductor when an electrically charged object is brought close to it. As mentioned, the conduction electrons in the conductor are able to move with nearly complete freedom. As a result, when a charged insulator (such as a positively charged glass rod) is brought close to the conductor, the (total) charge on the insulator exerts an electric force on the conduction electrons. Since the rod is positively charged, the conduction electrons (which themselves are negatively charged) are attracted, flowing toward the insulator to the near side of the conductor ( [link] ).