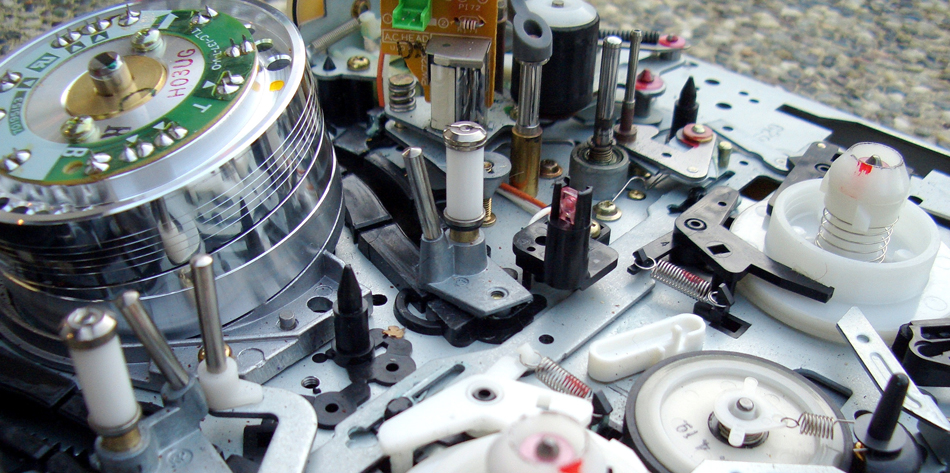 Similar principles apply to computer hard drives, except at a much faster rate. Here recordings are on a coated, spinning disk. Read heads historically were made to work on the principle of induction. However, the input information is carried in digital rather than analog form – a series of 0's or 1's are written upon the spinning hard drive. Today, most hard drive readout devices do not work on the principle of induction, but use a technique known as giant magnetoresistance . (The discovery that weak changes in a magnetic field in a thin film of iron and chromium could bring about much larger changes in electrical resistance was one of the first large successes of nanotechnology.) Another application of induction is found on the magnetic stripe on the back of your personal credit card as used at the grocery store or the ATM machine. This works on the same principle as the audio or video tape mentioned in the last paragraph in which a head reads personal information from your card.
Another application of electromagnetic induction is when electrical signals need to be transmitted across a barrier. Consider the cochlear implant shown below. Sound is picked up by a microphone on the outside of the skull and is used to set up a varying magnetic field. A current is induced in a receiver secured in the bone beneath the skin and transmitted to electrodes in the inner ear. Electromagnetic induction can be used in other instances where electric signals need to be conveyed across various media.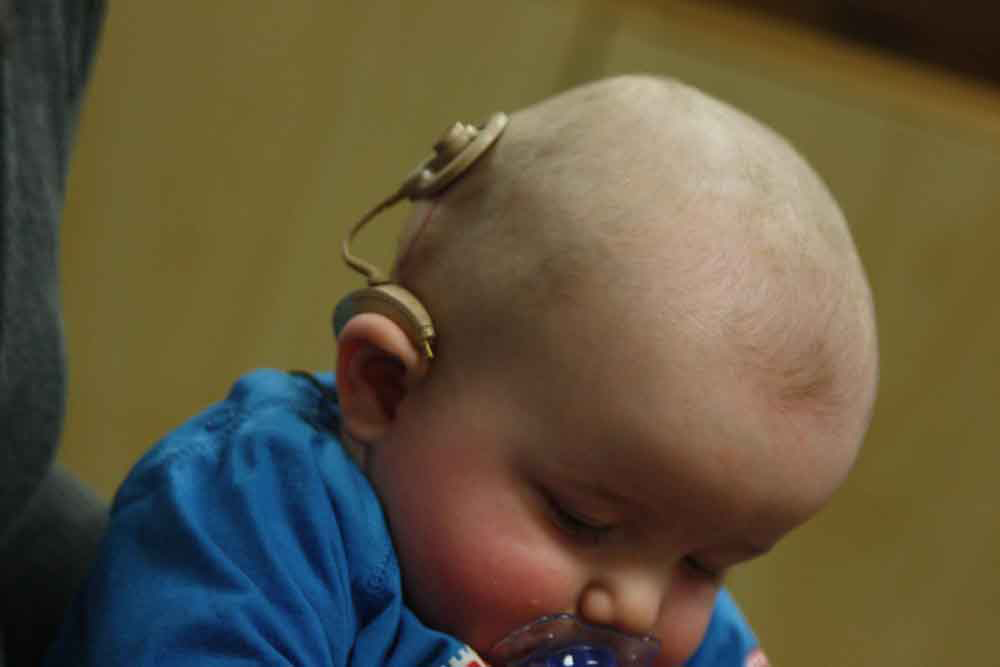 Another contemporary area of research in which electromagnetic induction is being successfully implemented (and with substantial potential) is transcranial magnetic simulation. A host of disorders, including depression and hallucinations can be traced to irregular localized electrical activity in the brain. In transcranial magnetic stimulation , a rapidly varying and very localized magnetic field is placed close to certain sites identified in the brain. Weak electric currents are induced in the identified sites and can result in recovery of electrical functioning in the brain tissue.
Sleep apnea ("the cessation of breath") affects both adults and infants (especially premature babies and it may be a cause of sudden infant deaths [SID]). In such individuals, breath can stop repeatedly during their sleep. A cessation of more than 20 seconds can be very dangerous. Stroke, heart failure, and tiredness are just some of the possible consequences for a person having sleep apnea. The concern in infants is the stopping of breath for these longer times. One type of monitor to alert parents when a child is not breathing uses electromagnetic induction. A wire wrapped around the infant's chest has an alternating current running through it. The expansion and contraction of the infant's chest as the infant breathes changes the area through the coil. A pickup coil located nearby has an alternating current induced in it due to the changing magnetic field of the initial wire. If the child stops breathing, there will be a change in the induced current, and so a parent can be alerted.