Metric prefixes for powers of 10 and their symbols
Prefix
Symbol
Value
Example (some are approximate)
exa
E
exameter
Em
distance light travels in a century
peta
P
petasecond
Ps
30 million years
tera
T
terawatt
TW
powerful laser output
giga
G
gigahertz
GHz
a microwave frequency
mega
M
megacurie
MCi
high radioactivity
kilo
k
kilometer
km
about 6/10 mile
hecto
h
hectoliter
hL
26 gallons
deka
da
dekagram
dag
teaspoon of butter
—
—
(=1)
deci
d
deciliter
dL
less than half a soda
centi
c
centimeter
cm
fingertip thickness
milli
m
millimeter
mm
flea at its shoulders
micro
µ
micrometer
µm
detail in microscope
nano
n
nanogram
ng
small speck of dust
pico
p
picofarad
pF
small capacitor in radio
femto
f
femtometer
fm
size of a proton
atto
a
attosecond
as
time light crosses an atom
Known ranges of length, mass, and time
The vastness of the universe and the breadth over which physics applies are illustrated by the wide range of examples of known lengths, masses, and times in [link] . Examination of this table will give you some feeling for the range of possible topics and numerical values. (See [link] and [link] .)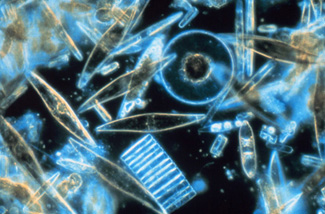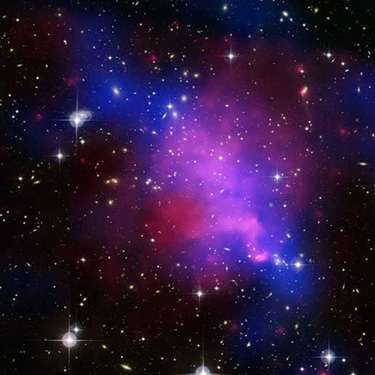 Unit conversion and dimensional analysis
It is often necessary to convert from one type of unit to another. For example, if you are reading a European cookbook, some quantities may be expressed in units of liters and you need to convert them to cups. Or, perhaps you are reading walking directions from one location to another and you are interested in how many miles you will be walking. In this case, you will need to convert units of feet to miles.
Let us consider a simple example of how to convert units. Let us say that we want to convert 80 meters (m) to kilometers (km).
The first thing to do is to list the units that you have and the units that you want to convert to. In this case, we have units in meters and we want to convert to kilometers .
Next, we need to determine a conversion factor relating meters to kilometers. A conversion factor is a ratio expressing how many of one unit are equal to another unit. For example, there are 12 inches in 1 foot, 100 centimeters in 1 meter, 60 seconds in 1 minute, and so on. In this case, we know that there are 1,000 meters in 1 kilometer.
Now we can set up our unit conversion. We will write the units that we have and then multiply them by the conversion factor so that the units cancel out, as shown:
Note that the unwanted m unit cancels, leaving only the desired km unit. You can use this method to convert between any types of unit.