A pure LC circuit with negligible resistance oscillates at , the same resonant frequency as an RLC circuit. It can serve as a frequency standard or clock circuit—for example, in a digital wristwatch. With a very small resistance, only a very small energy input is necessary to maintain the oscillations. The circuit is analogous to a car with no shock absorbers. Once it starts oscillating, it continues at its natural frequency for some time. [link] shows the analogy between an LC circuit and a mass on a spring.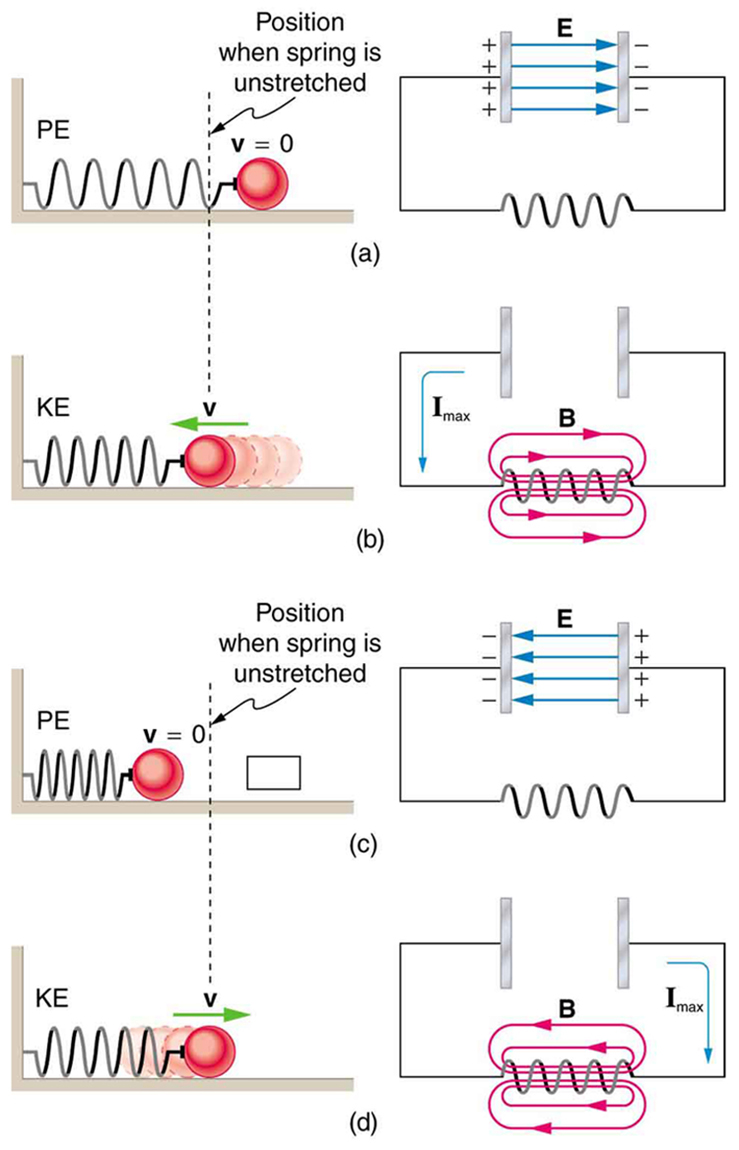 Section summary
The AC analogy to resistance is impedance , the combined effect of resistors, inductors, and capacitors, defined by the AC version of Ohm's law:

where is the peak current and is the peak source voltage.
Impedance has units of ohms and is given by .
The resonant frequency , at which , is

In an AC circuit, there is a phase angle between source voltage and the current , which can be found from

for a purely resistive circuit or an RLC circuit at resonance.
The average power delivered to an RLC circuit is affected by the phase angle and is given by

is called the power factor, which ranges from 0 to 1.
Conceptual questions
Problems&Exercises
Questions & Answers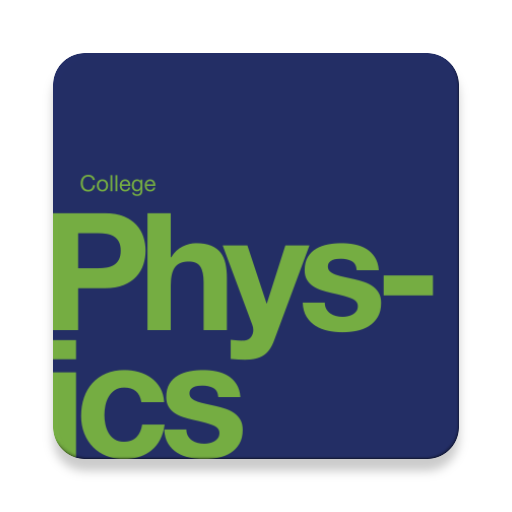 Complete Textbook by OpenStax
Multiple Choices Questions (MCQ)
Essay Questions Flash Cards
Key-Terms Flash Cards
Source:  OpenStax, College physics. OpenStax CNX. Jul 27, 2015 Download for free at http://legacy.cnx.org/content/col11406/1.9
Google Play and the Google Play logo are trademarks of Google Inc.
Notification Switch
Would you like to follow the 'College physics' conversation and receive update notifications?