Describe the use of heat engines in heat pumps and refrigerators.
Demonstrate how a heat pump works to warm an interior space.
Explain the differences between heat pumps and refrigerators.
Calculate a heat pump's coefficient of performance.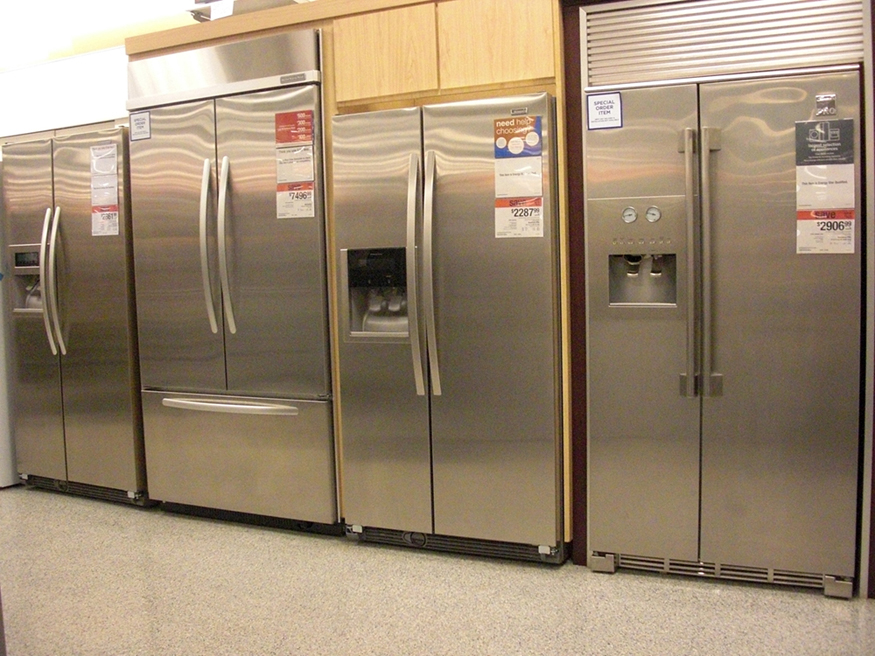 Heat pumps, air conditioners, and refrigerators utilize heat transfer from cold to hot. They are heat engines run backward. We say backward, rather than reverse, because except for Carnot engines, all heat engines, though they can be run backward, cannot truly be reversed. Heat transfer occurs from a cold reservoir and into a hot one. This requires work input , which is also converted to heat transfer. Thus the heat transfer to the hot reservoir is . (Note that , , and are positive, with their directions indicated on schematics rather than by sign.) A heat pump's mission is for heat transfer to occur into a warm environment, such as a home in the winter. The mission of air conditioners and refrigerators is for heat transfer to occur from a cool environment, such as chilling a room or keeping food at lower temperatures than the environment. (Actually, a heat pump can be used both to heat and cool a space. It is essentially an air conditioner and a heating unit all in one. In this section we will concentrate on its heating mode.)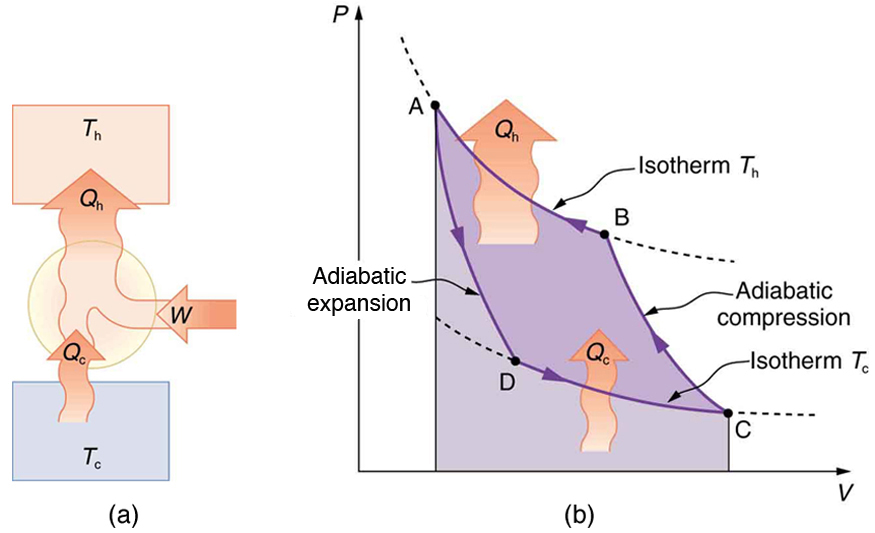 Heat pumps
The great advantage of using a heat pump to keep your home warm, rather than just burning fuel, is that a heat pump supplies . Heat transfer is from the outside air, even at a temperature below freezing, to the indoor space. You only pay for , and you get an additional heat transfer of from the outside at no cost; in many cases, at least twice as much energy is transferred to the heated space as is used to run the heat pump. When you burn fuel to keep warm, you pay for all of it. The disadvantage is that the work input (required by the second law of thermodynamics) is sometimes more expensive than simply burning fuel, especially if the work is done by electrical energy.
The basic components of a heat pump in its heating mode are shown in [link] . A working fluid such as a non-CFC refrigerant is used. In the outdoor coils (the evaporator), heat transfer occurs to the working fluid from the cold outdoor air, turning it into a gas.