This module examines the development of hemispheric sugar culture, as described within James Grainger's "Sugar-Cane: A Poem." It suggests ways to read poetry within a historical and hemispheric context.
Sugar culture in the hemispheric americas
A discussion of colonial tobacco cultivation is a standard part of most introductory U.S. History courses. This emphasis on tobacco is justified, in part, because it was the first cash crop produced in North America, it shaped the everyday lives of British North American colonists, and it created new Atlantic trade networks. However, while tobacco was starting to take hold in the Chesapeake during the first half of the seventeenth century, the sugar cultivators of the West Indies were already expanding operations and establishing additional avenues of trade. A study of sugar reveals the development of the global economy in the colonial era. In addition, the unique demands of sugar resulted in the creation of an Atlantic 'sugar culture' characterized by the usage of enslaved laborers, harsh plantation conditions, and boom/bust profit scales. A document within the 'Our Americas' Archive Partnership (a digital archive collaboration on the hemispheric Americas), and contributed to the OAAP by the Early Americas Digital Archive , James Grainger's Sugar-Cane: A Poem (1764), provides a first-hand account of colonial sugar culture. The poem, divided into four books, represents Grainger's attempt to convey his "Experience" as a St. Christopher sugar planter to other individuals interested in the science of sugar production. It is Grainger's belief that sugar cultivators are capable "of obliging mankind with their improvements." This module suggests avenues through which educators can enhance their discussions of colonial America through the usage of Grainger's poem and an exploration of sugar culture.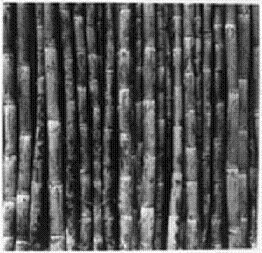 Grainger, who was born in Scotland and travelled to the West Indies during the 1750s, begins the poem by describing the basics of sugar cane planting and processing. For example, he advises planters to "avoid the rocky slope, The clay-cold bottom, and the sandy beach" as planting areas. He also advocates the use of fertilizer before he goes on to discuss how hurricanes and other natural disasters devastate the sugar crop on a yearly basis. In the final book he focuses on relations with slave laborers and advocates a paternalistic relationship. The entire poem is infused with British pride and Grainger closes his work with, "Britain shall ever triumph o'er the main." The poem's length and breadth make it a convenient teaching aid for use within introductory college history, AP European History, AP U.S. History, or AP World History courses. An educator could first introduce the poem during a lecture on the importance of sugar during the early colonial period of their course, roughly defined as 1492-1690. During the 1550s the British started to focus on the West Indies and Brazil as sugar colonies. The poem could be further emphasized during the late colonial period and the American Revolutionary Era lectures.