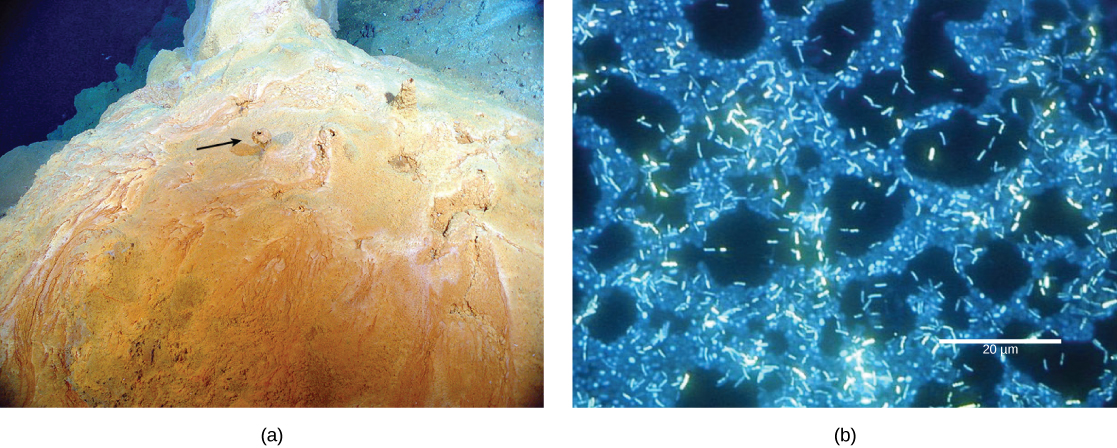 Stromatolites
Fossilized microbial mats represent the earliest record of life on Earth. A stromatolite is a sedimentary structure formed when minerals are precipitated out of water by prokaryotes in a microbial mat ( [link] ). Stromatolites form layered rocks made of carbonate or silicate. Although most stromatolites are artifacts from the past, there are places on Earth where stromatolites are still forming. For example, growing stromatolites have been found in the Anza-Borrego Desert State Park in San Diego County, California.

The ancient atmosphere
Evidence indicates that during the first two billion years of Earth's existence, the atmosphere was anoxic , meaning that there was no molecular oxygen. Therefore, only those organisms that can grow without oxygen— anaerobic organisms—were able to live. Autotrophic organisms that convert solar energy into chemical energy are called phototrophs , and they appeared within one billion years of the formation of Earth. Then, cyanobacteria , also known as blue-green algae, evolved from these simple phototrophs one billion years later. Cyanobacteria ( [link] ) began the oxygenation of the atmosphere. Increased atmospheric oxygen allowed the development of more efficient O 2 -utilizing catabolic pathways. It also opened up the land to increased colonization, because some O 2 is converted into O 3 (ozone) and ozone effectively absorbs the ultraviolet light that would otherwise cause lethal mutations in DNA. Ultimately, the increase in O 2 concentrations allowed the evolution of other life forms.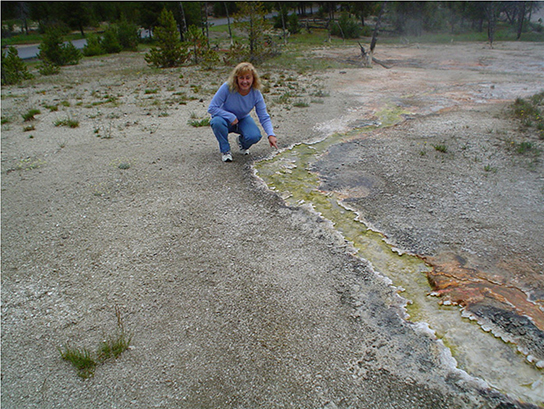 Microbes are adaptable: life in moderate and extreme environments
Some organisms have developed strategies that allow them to survive harsh conditions. Prokaryotes thrive in a vast array of environments: Some grow in conditions that would seem very normal to us, whereas others are able to thrive and grow under conditions that would kill a plant or animal. Almost all prokaryotes have a cell wall, a protective structure that allows them to survive in both hyper- and hypo-osmotic conditions. Some soil bacteria are able to form endospores that resist heat and drought, thereby allowing the organism to survive until favorable conditions recur. These adaptations, along with others, allow bacteria to be the most abundant life form in all terrestrial and aquatic ecosystems.