Oil pump.
Water pump and pulley.
Sump.
Oil strainer and suction pipe.
Weber 32DFM twin choke downdraught carburetor.
In addition, the mechanical fuel pump was to be replaced by an electric item so a blanking plate sourced from Dave Bean Engineering. The reason for replacing the sump was that while the external dimensions are the same as the original, the one used on the Seven S3 had baffles welded inside to minimize oil surge ( [link] and [link] ). Even though it is intended that the Seven S4 were to be used for the street (rather than racing) the additional baffling should provide added protection for the engine against oil starvation.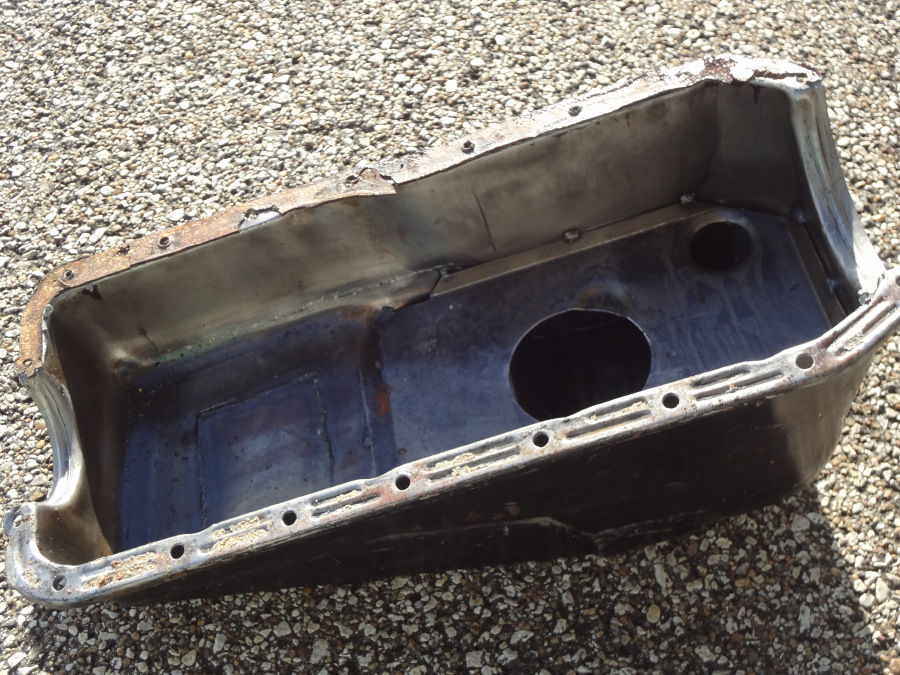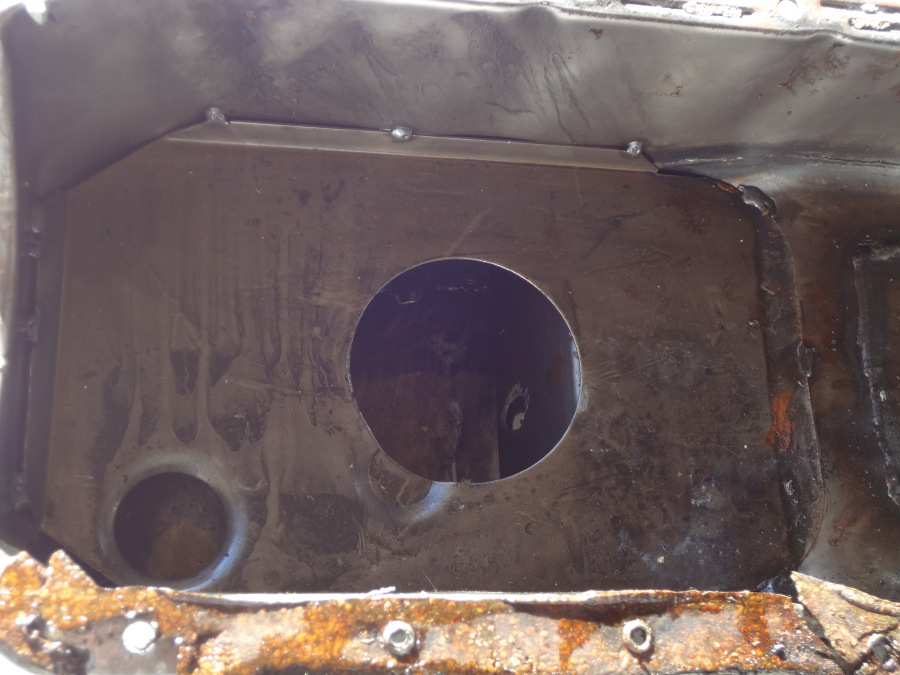 Finally, the intake manifold had been significantly damaged due to the carburetor melting through it ( [link] ). An unused manifold was amongst the spares when I purchased the Lotus Type 61 Formula Ford (also shown in [link] ). At some time the manifold had been port matched to the engine and significantly flowed. Unfortunately, the previous owner had used the car for auto-cross (auto testing) in which the regulations are different from Monoposto ( www.monoposto.com ) and SCCA ( www.scca.org ) Formula Ford racing in which such modifications are not allowed. However, there is no issue with its use for the street, and it was decided to use this as a direct replacement although any power gain will be negligible.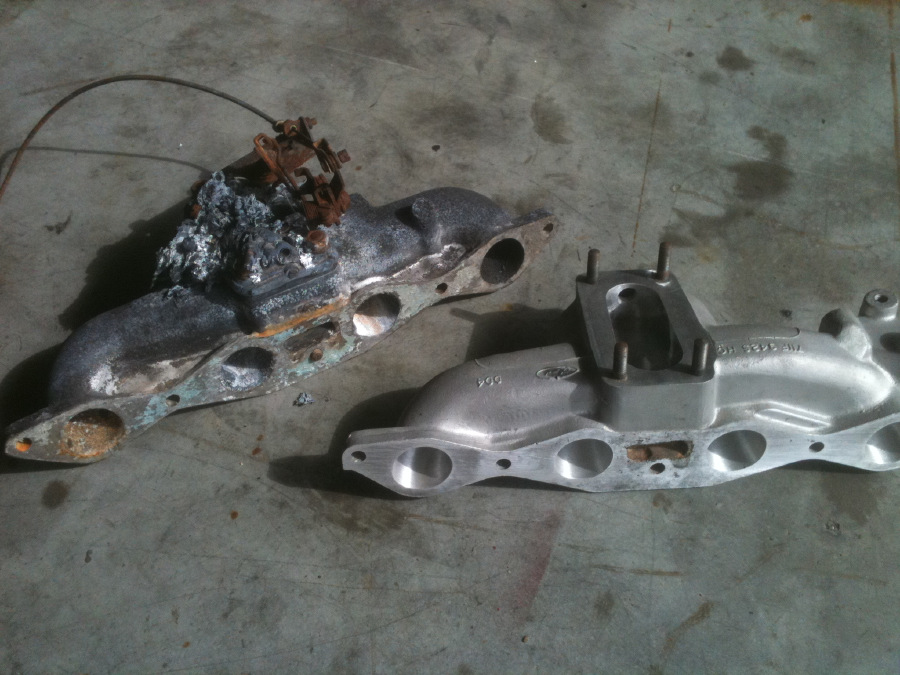 Upgrades
Since the engine was an original Cortina unit rather than the later upgraded unit, it was decided to upgrade the main caps. In addition, the need to run unleaded fuel meant that hardened valve seats were to be installed, while up-rated valves were fitted at the same time. The original camshaft was a higher performance item than stock; however, it was badly worn. So it was decided to replace it with a Kent Cams fast road cam (model BCF2). This had been previously used in the 1600 cc Kent engine used in my 1969 Seven S3.
Due to the damage associated with the molten alloy flowing into the engine through the intake valves it was decided to bore the block for +.030 pistons by AE (Dave Bean Engineering). The lifters were reground and hardened by Elgin Industries ( www.elginind.com ). New valve springs were sourced from Burton Power ( www.burtonpower.com ). [link] shows a view of the engine in progress, while [link] shows a view of the head ready for instillation.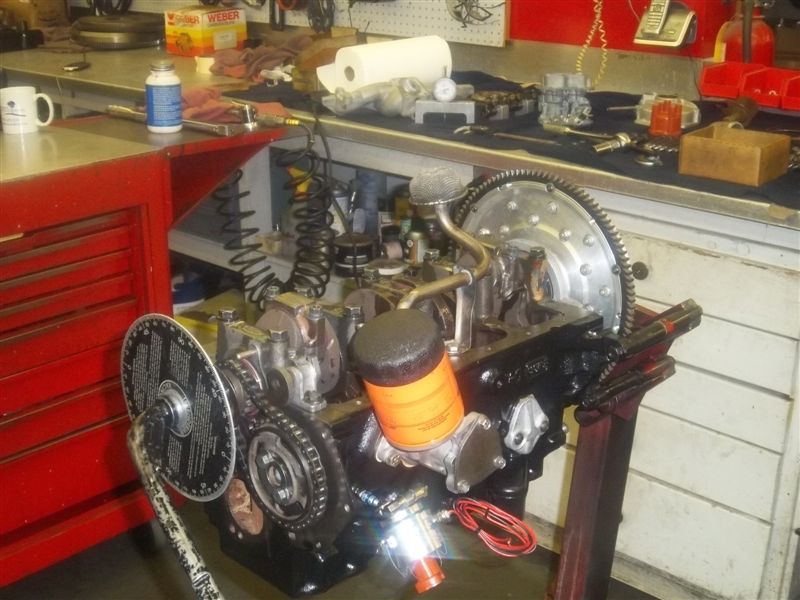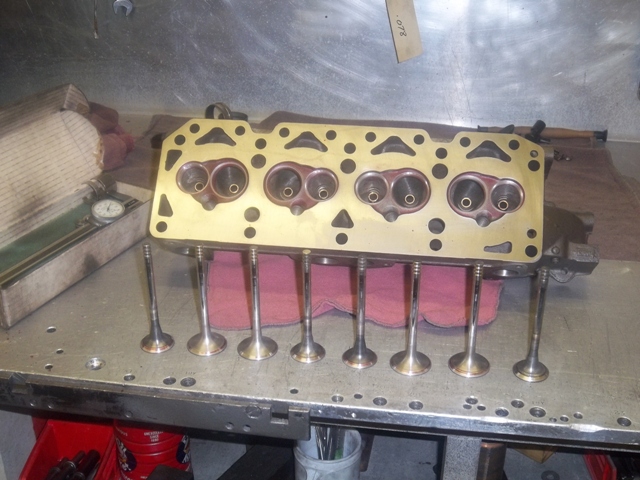 Finished engine
The finished engine is shown in [link] – [link] . The blanking plate for the fuel pump is shown in [link] .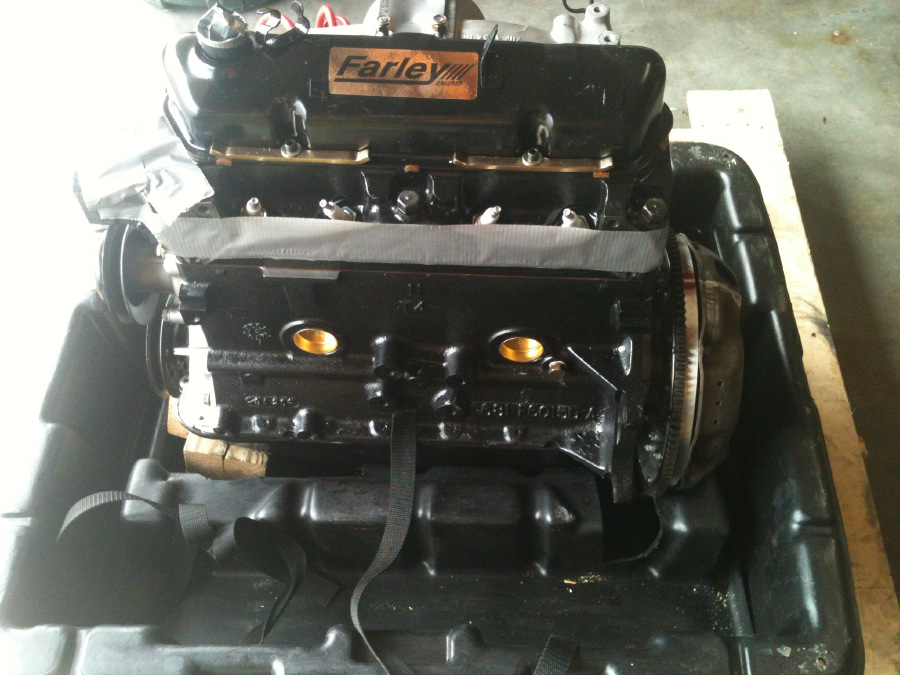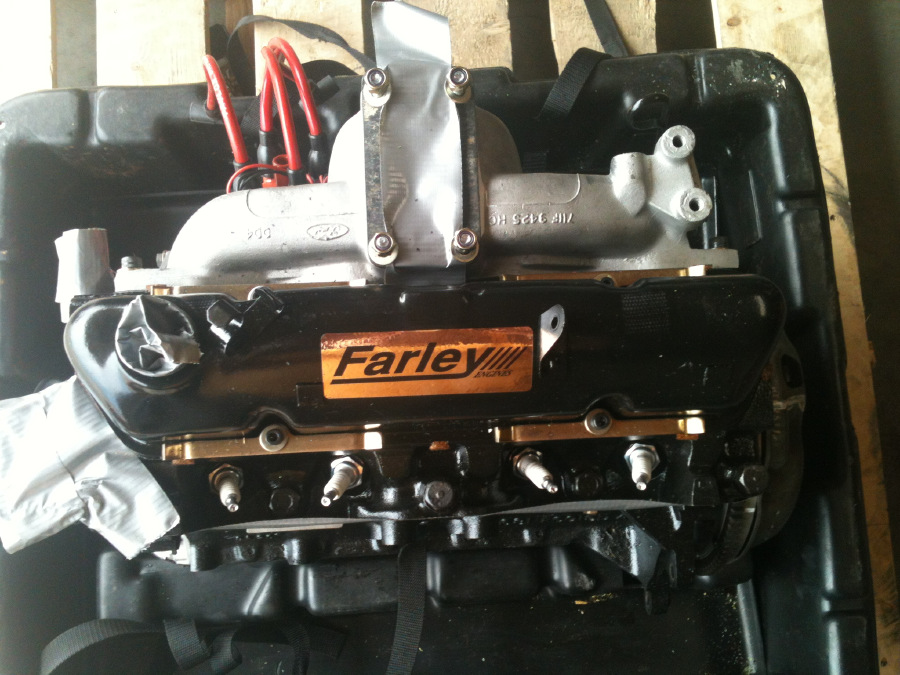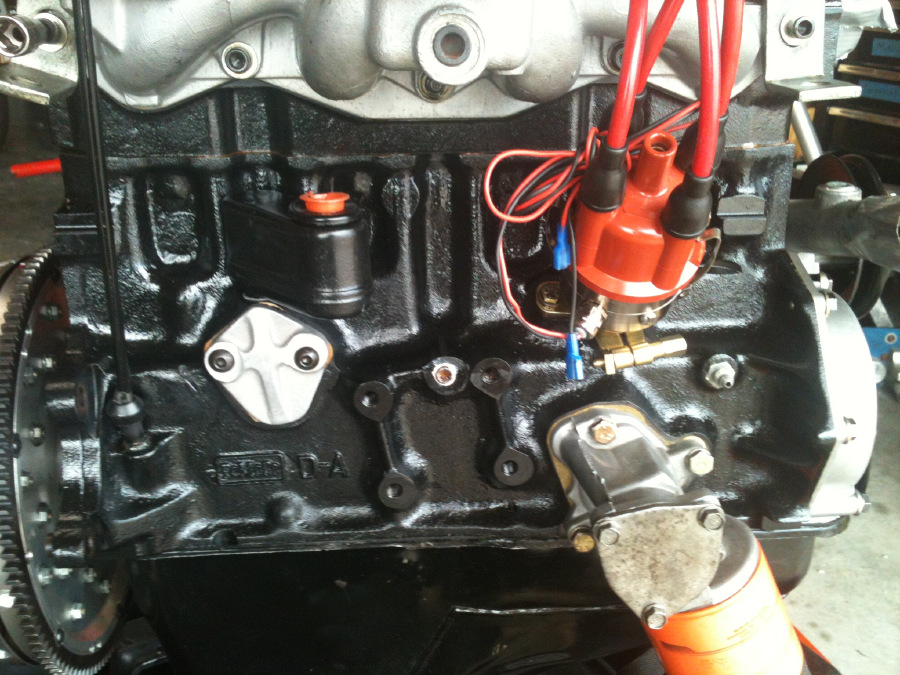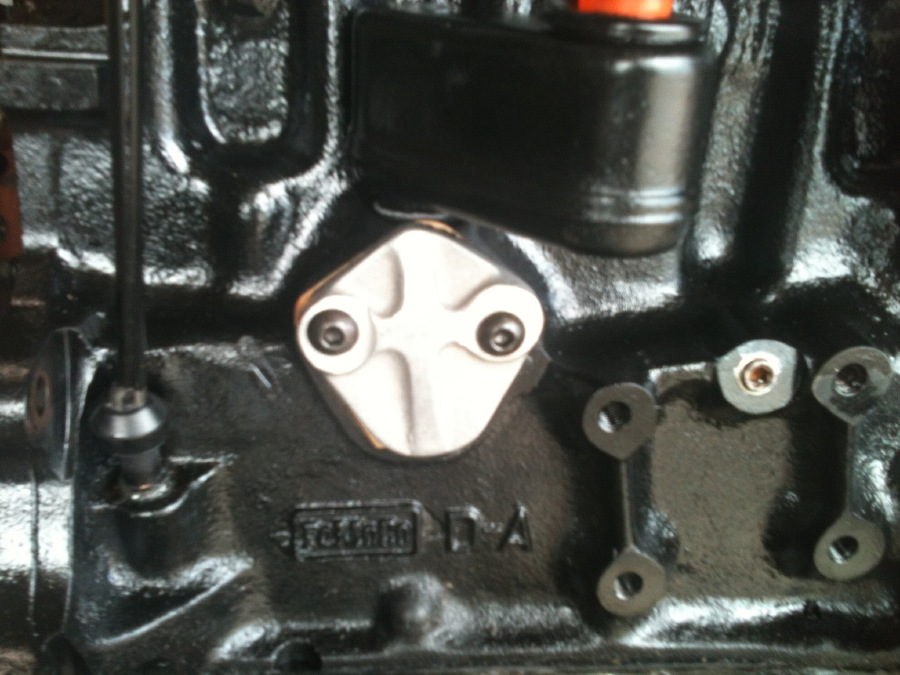 [link] shows a summary of the relevant measurements for the rebuilt engine. [link] shows the dyno sheet for the finished engine, while the appropriate data is shown graphically in [link] .
| | |
| --- | --- |
| Bore | 3.221 in |
| Stoke | 3.06 in |
| Displacement | 1634.381 cc |
| Main bearing clearance | 0.0025 in |
| Rod bearing clearance | 0.002 in |
| Piston/cylinder clearance | 0.004 in |
| Head gasket thickness (volume) | 0.04 in (5.34 cc) |
| Compression ratio | 9.56 |
| Intake valve clearance | 0.008 |
| Exhaust valve clearance | 0.013 |
| Cam timing intake | 106° ATDC |
| Cam timing exhaust | 110° BTDC |
| Intake valve lift @ overlap | 0.075 in |
| Exhaust lift @ overlap | 0.06 in |
| Ignition timing | 38° full advance |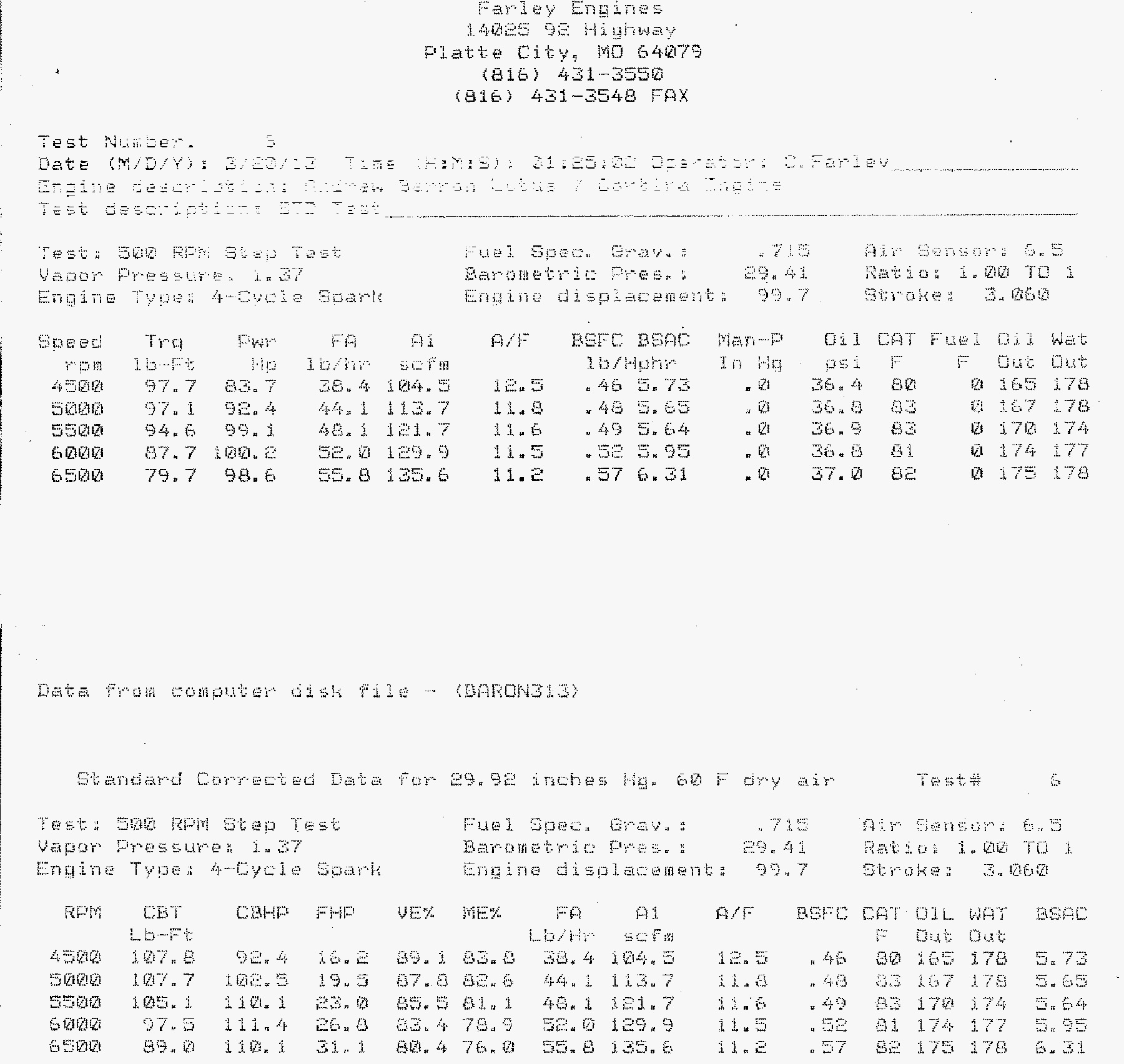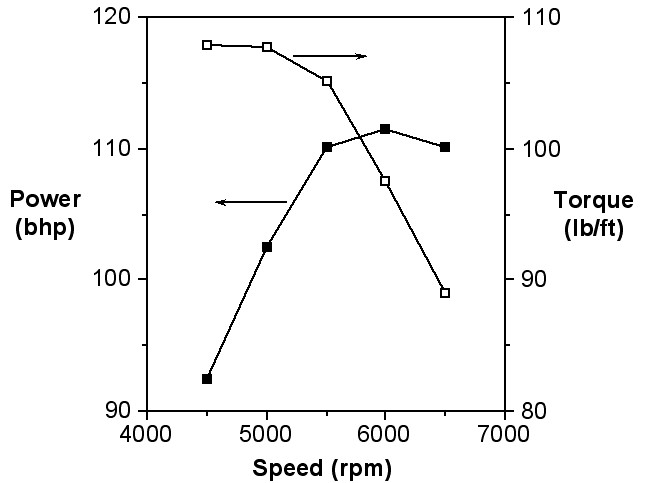 Resources
Farley Engines, Inc., 14025 State Rte 92, Platte City, MO 64079, USA. Tel: +1 816 431 3550.
Burton Power, Ltd., 617-631 Eastern Avenue, Ilford, Essex, IG2 6PN, UK. Tel: +44 (0) 20 8518 9136. www.burtonpower.com .
Dave Bean Engineering, Inc., 636 E Saint Charles Street, Star Route 3, San Andreas, CA 95249. Tel: +1 209 754 5802. www.davebean.com .
Elgin Industries, Inc., 1100 Jansen Farm Drive, Elgin, IL 60123, USA. Tel: +1 800 323 6764. www.elginind.com .
Kent Performance Cams, Ltd., Units 1-7 Military Road, Shomcliffe Industrial Estate, Folkstone, Kent, CT20 3UJ, UK. Tel: +44 (0) 1303 248666. www.kentcams.com .
Bibliography
P. Wallage and V. Wallage, Rebuilding and Tuning Ford's Kent Crossflow Engine , Haynes Publishing, Yeovil (1995).
J. Lamont and T. Andresen, How to Build and Maintain Competitive (yet legal) Formula Ford 1600 Engines (1999).