For those wishing to complete the task themselves, the best guide is the book by Peter and Valerie Wallage, Rebuilding and Tuning Ford's Kent Crossflow Engine . This is a great book for anyone interested in the Kent motors. I have previously used this as a guide in rebuilding a race motor for a 1969 Lotus Type 61 Formula Ford. In addition, Jake Lamont and Tom Andresen's book entitled How to Build and Maintain Competitive (yet legal) Formula Ford 1600 Engines , is a useful source, although more limited to Formula Ford motors to Sports Car Club of America (SCCA) racing rules. In the present case, for time limitations, it was decided to have the engine rebuilt by Farley Engines, Inc. The company owner, Curtis Farley, is one of the most respected names in building racing and performance engines in the US.
Disassembly
[link] shows the engine after removal from the chassis. Prior to shipping the engine to Farley Engines some preliminary stripping was required for shipping. The oil pump and filter bracket was destroyed as a result of the distributor melting onto it ( [link] ): it was therefore, removed ( [link] and [link] ).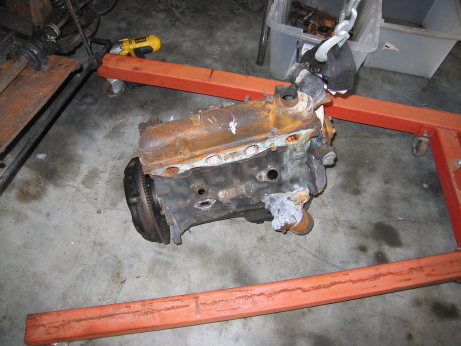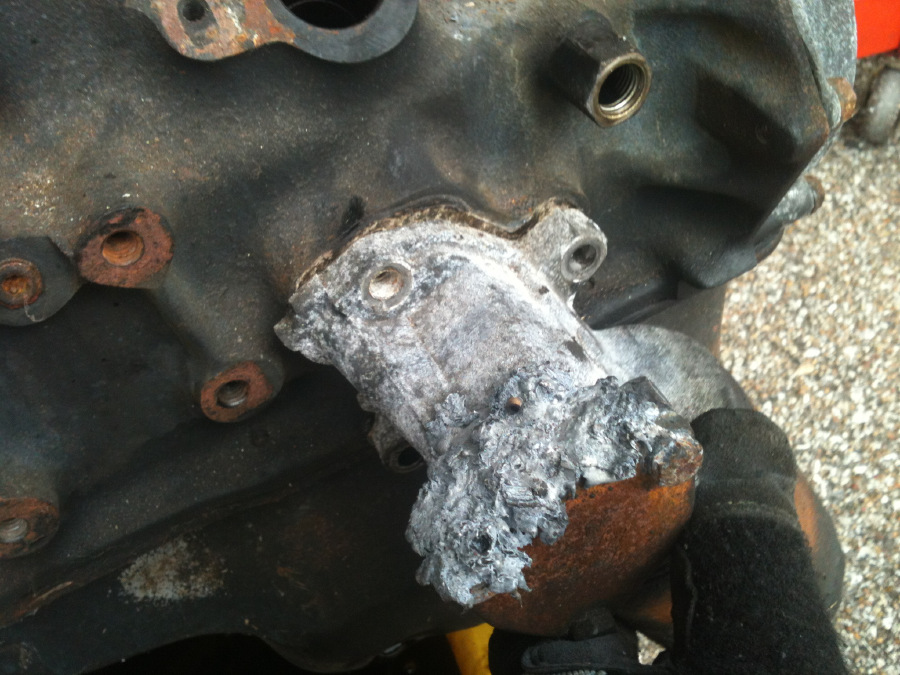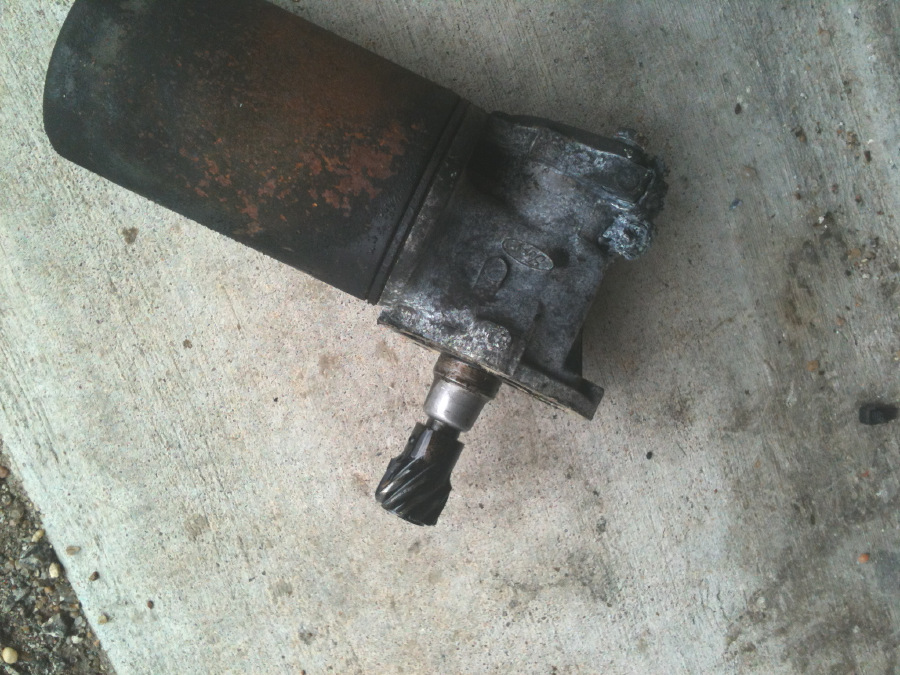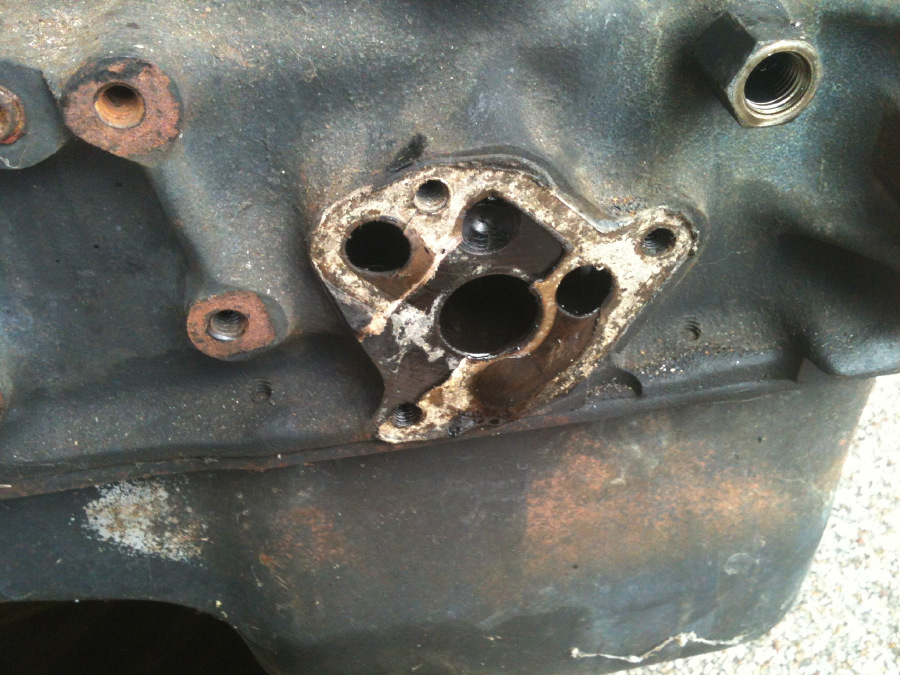 The thermostat housing ( [link] ) was badly corroded to it was removed, as was the thermostat itself ( [link] and [link] ). The corrosion of the water passage was no more than expected from and engine of this age, offering hope that no internal damage had been done by the fire.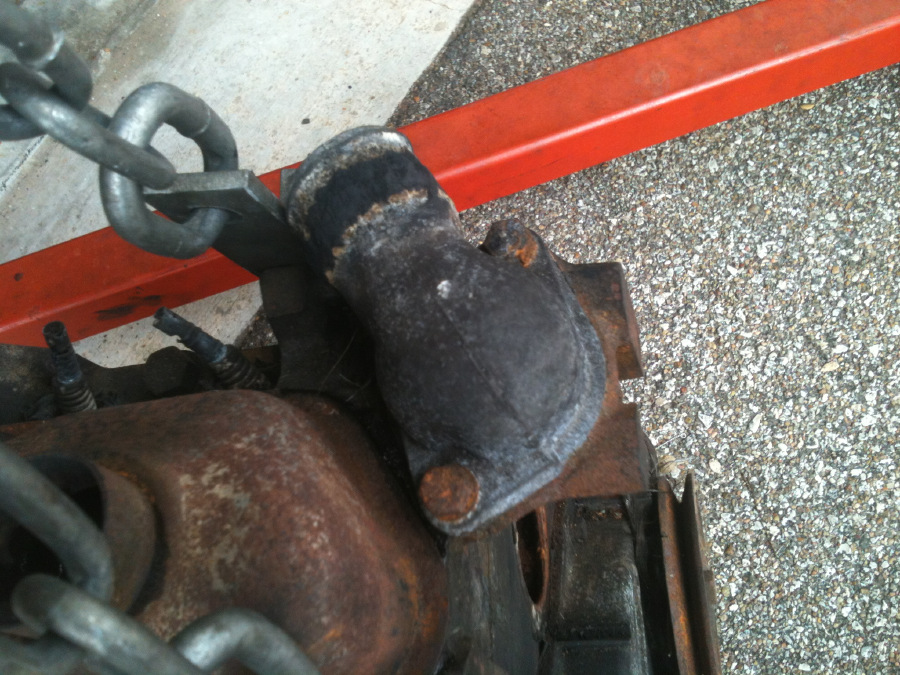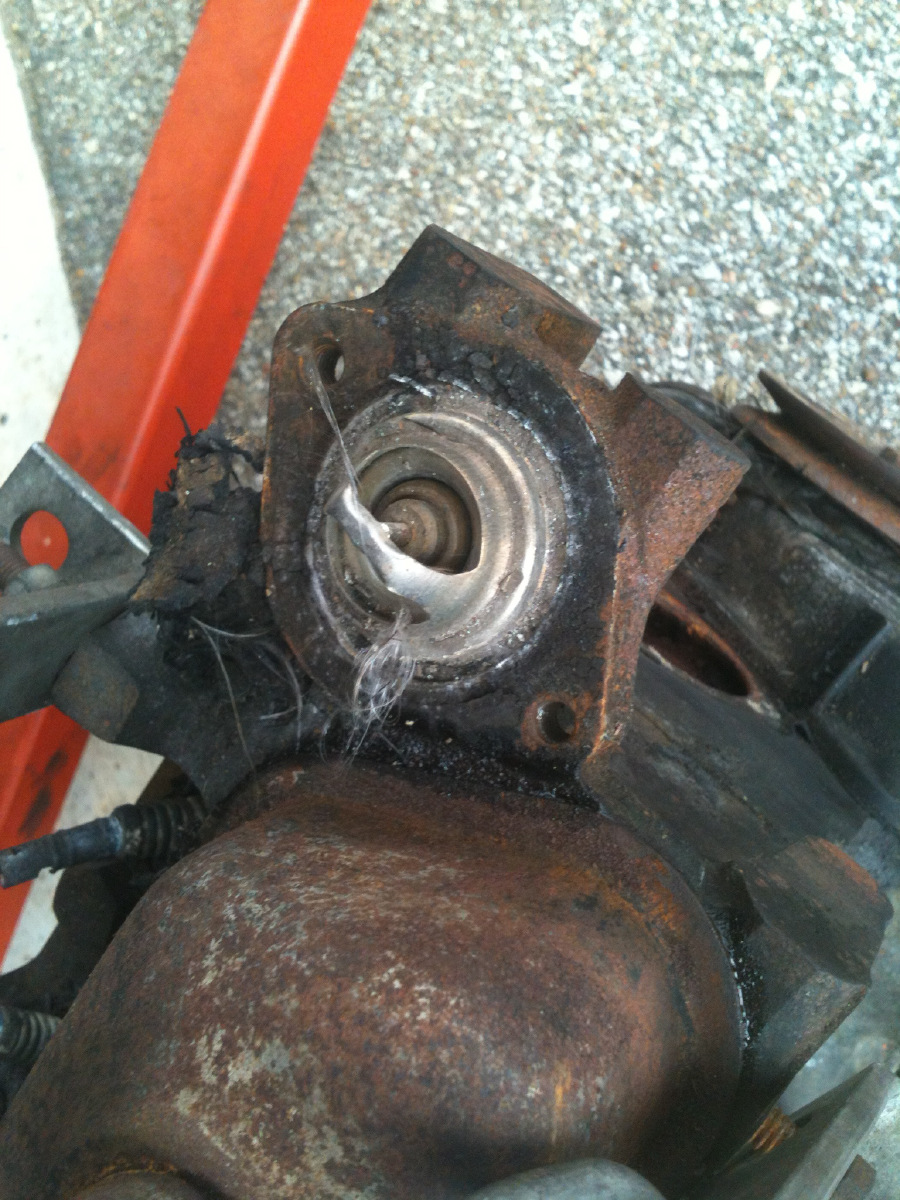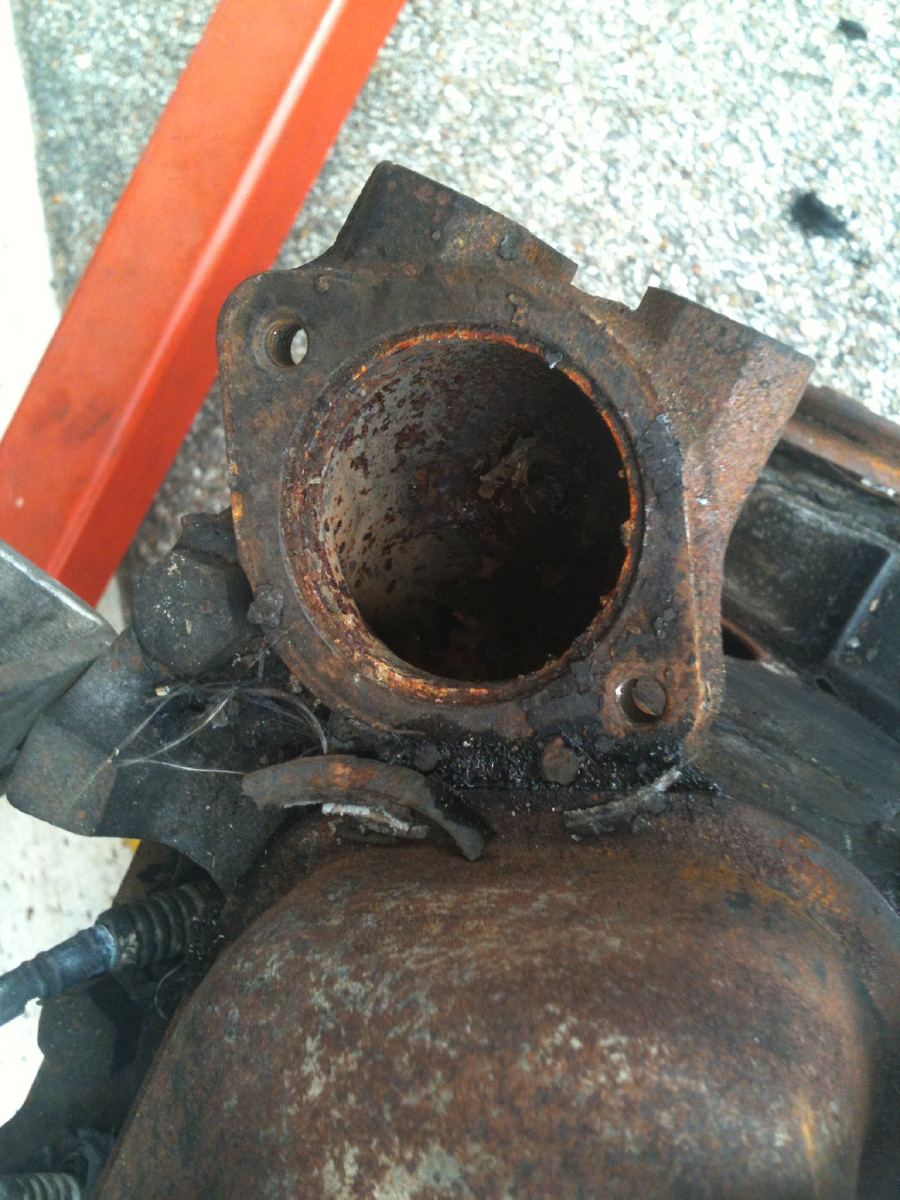 Disassembly of the engine indicated that at some point in its history it had been head ported ( [link] ) with dual valve springs installed ( [link] ). In addition, +.020 pistons had been fitted and a high lift cam. All of these modifications would have significantly increased the power over the stock Cortina motor. Interestingly a lightweight alloy flywheel had also been fitted in place of the standard unit.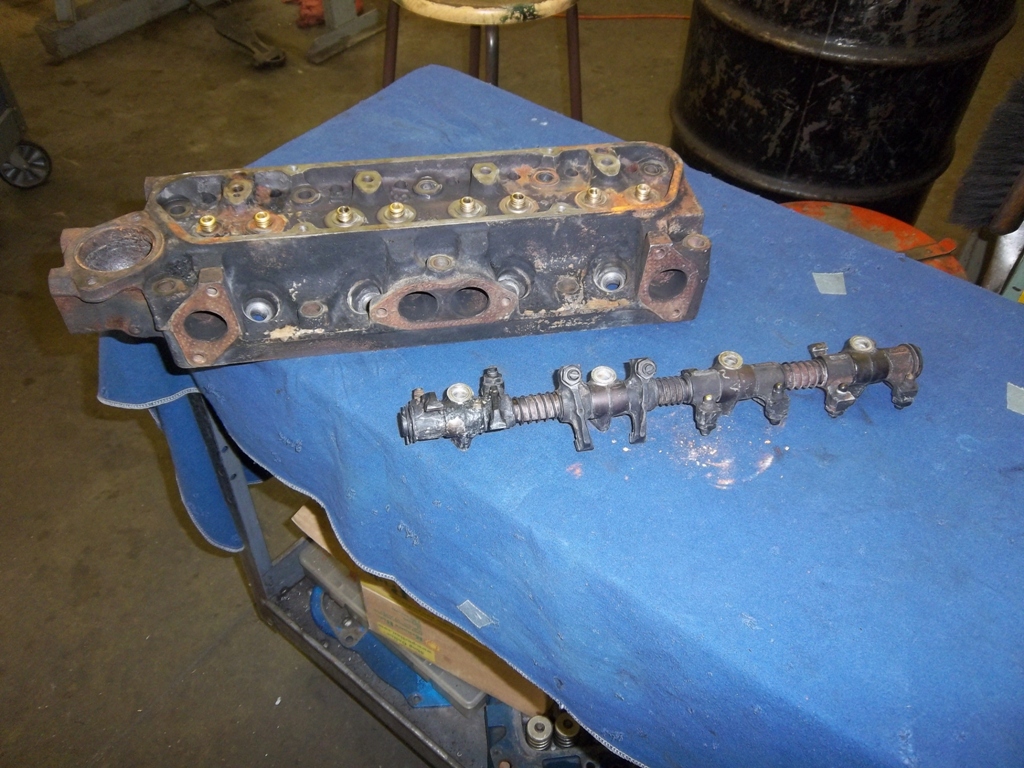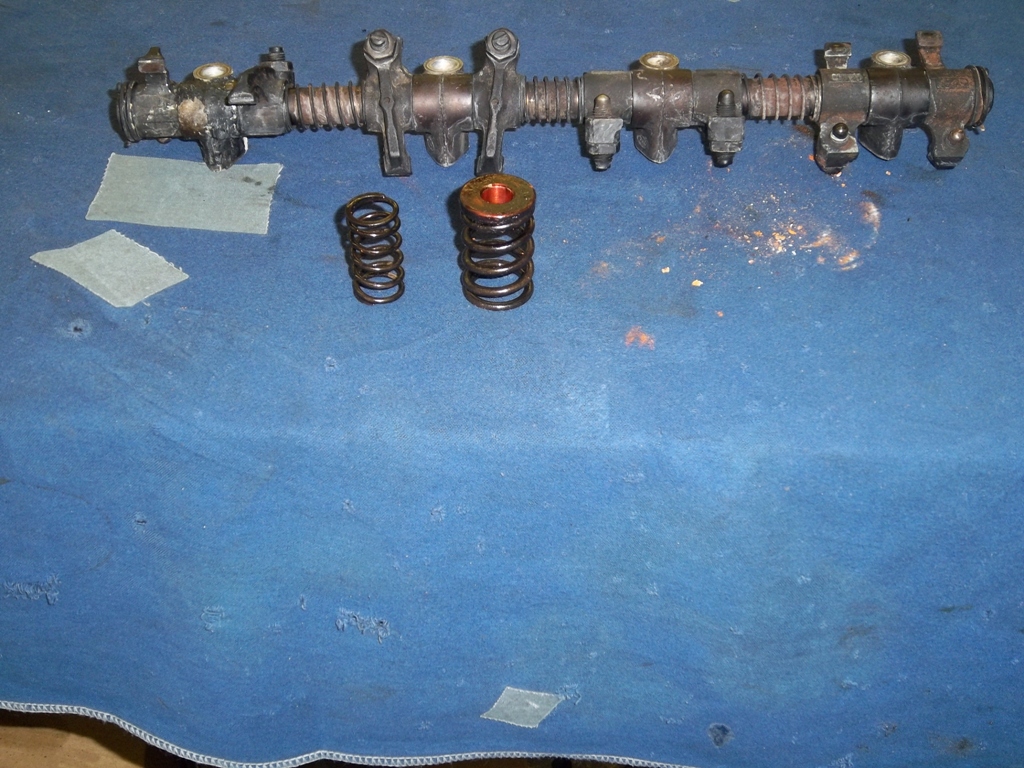 It was known that the carburetor had melted and run down the intake manifold. Removal of the manifold showed that some molten metal had run into the engine past at least one of the intake valves ( [link] ). One result of the complete tear-down was that it was possible to see the location where the molten aluminum from the carburetor had flowed through the intake valve and onto the piston ( [link] and [link] ).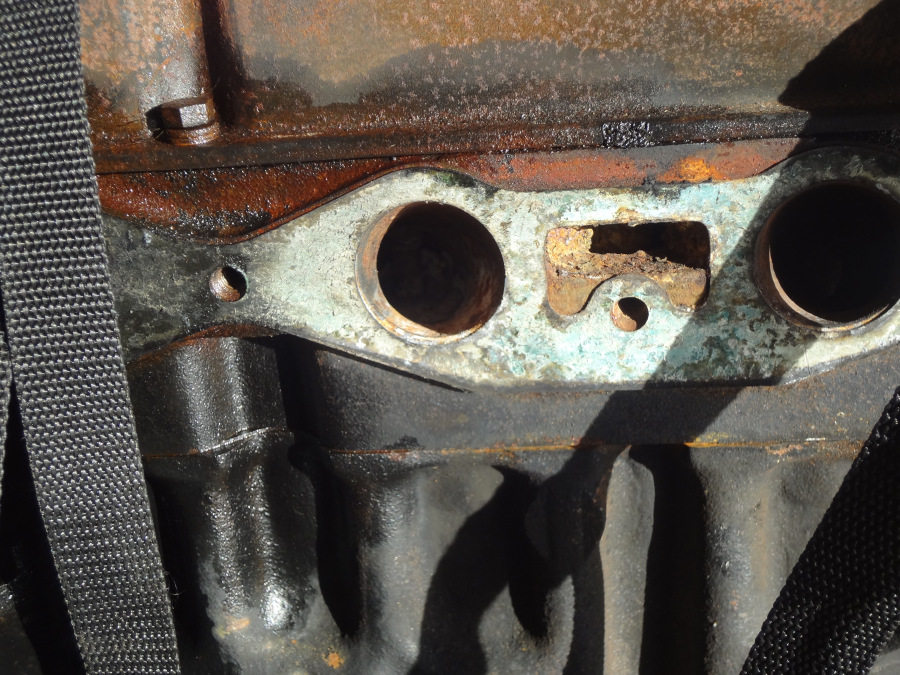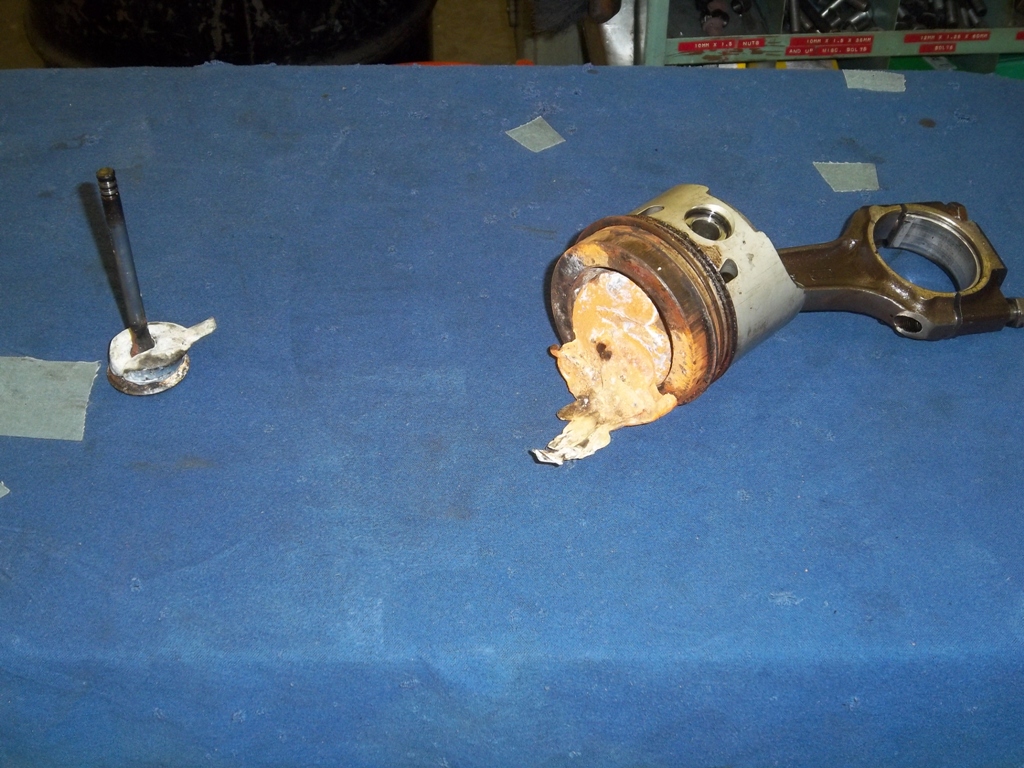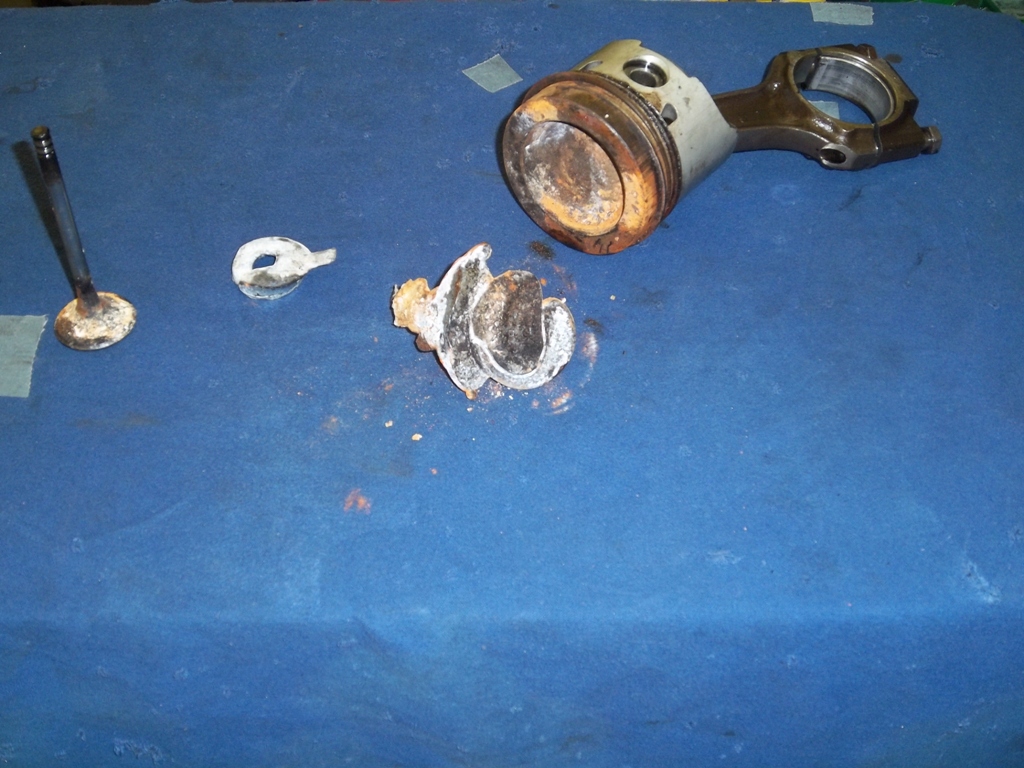 New and replacement parts
In addition to a complete rebuild of the block and head, several components were replaced by either new or used items. Since the 1600 Ford crossflow engine installed in my 1969 Lotus Seven S3 had been converted to dry-sump for racing several components were known to be in good working order and used for the present engine. The replacement items included: