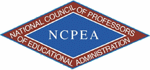 This manuscript has been peer-reviewed, accepted, and endorsed by the National Council of Professors of Educational Administration (NCPEA) as a significant contribution to the scholarship and practice of education administration. In addition to publication in the Connexions Content Commons, this module is published in the International Journal of Educational Leadership Preparation , Volume 5, Number 1 (January – March 2010). Formatted and edited in Connexions by Julia Stanka, Texas A&M University.
Bilingual education: past, present, future
Kelly Chaudhry
Educators are generally futurists. It is the nature of the profession to think about the future for students and try to prepare them for it using the knowledge and skills accessible today. Bilingual Education has a troubled history, an improved present, and a promising future. In order to prepare for the future, it is helpful to first take a look at history. It is then necessary to analyze the present so that the plans for the future are built upon research and evidence that will yield greater opportunities for continued improvement.
Bilingual Education has been a source of debate since the beginning of formal education. Immigration, poverty, and language barriers are not new challenges for educators in the state of Texas. In the year 2001-2002, there were approximately 75,000 immigrant students being educated within the Fort Worth and Dallas Independent School Districts (Texas Education Agency, 2003). In 2001-02, one in every seven students in Texas received ESL services (TEA, 2003). These immigrants are from families that are often underprivileged and their abilities to communicate in the English language are limited. When examining the demographics among these immigrants, it is clear that the highest percentages of immigrant students are Hispanic, mostly having emigrated from Mexico. An estimated 7.0 million unauthorized immigrants resided in the U.S. in January 2000. Mexico is the largest source country, and the states with the largest increases in unauthorized population are California, Texas, Illinois, Arizona, Georgia, and North Carolina (BCIS, 2003). Accompanied with the desire to provide a better life for their children, many of these immigrant families have chosen to move to the United States as a means of survival. The language barrier that they are faced with, however, also serves as a barrier to rising out of the poverty that they were trying to escape. As long as immigration continues, the Hispanic population will continue to increase in the state of Texas. In 2000-2001 Hispanics accounted for 41% of all students (2003), and consequently, the need for an analysis of the various language programs is apparent.
Bilingual Education formed as a result of inequities in the flawed educational system and a quest for the equality of opportunity. Bilingual and ESL programs are able to help many of these immigrant students as they acquire the English language, but the gap between these learners and the higher socio-economic students continues to rise (Cornell, 1995). Consequently, the quest for equality of opportunity continues today.