Understand the differences between relative, absolute, and subjective poverty
Describe the economic situation of some of the world's most impoverished areas
Explain the cyclical impact of the consequences of poverty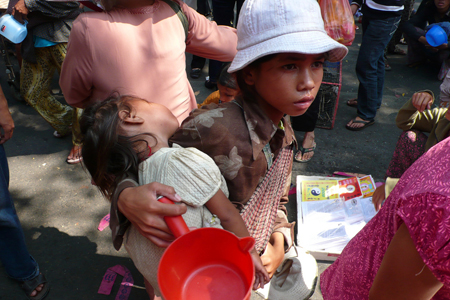 What does it mean to be poor? Does it mean being a single mother with two kids in New York City, waiting for her next paycheck before she can buy groceries? Does it mean living with almost no furniture in your apartment because your income doesn't allow for extras like beds or chairs? Or does it mean the distended bellies of the chronically malnourished throughout the peripheral nations of Sub-Saharan Africa and South Asia? Poverty has a thousand faces and a thousand gradations; there is no single definition that pulls together every part of the spectrum. You might feel you are poor if you can't afford cable television or your own car. Every time you see a fellow student with a new laptop and smartphone you might feel that you, with your ten-year-old desktop computer, are barely keeping up. However, someone else might look at the clothes you wear and the calories you consume and consider you rich.
Types of poverty
Social scientists define global poverty in different ways, taking into account the complexities and the issues of relativism described above. Relative poverty is a state of living where people can afford necessities but are unable to meet their society's average standard of living. People often disparage "keeping up with the Joneses"—the idea that you must keep up with the neighbors' standard of living to not feel deprived. But it is true that you might feel "poor" if you are living without a car to drive to and from work, without any money for a safety net should a family member fall ill, and without any "extras" beyond just making ends meet.
Contrary to relative poverty, people who live in absolute poverty lack even the basic necessities, which typically include adequate food, clean water, safe housing, and access to health care. Absolute poverty is defined by the World Bank (2011) as when someone lives on less than a dollar a day. A shocking number of people––88 million––live in absolute poverty, and close to 3 billion people live on less than $2.50 a day (Shah 2011). If you were forced to live on $2.50 a day, how would you do it? What would you deem worthy of spending money on, and what could you do without? How would you manage the necessities—and how would you make up the gap between what you need to live and what you can afford?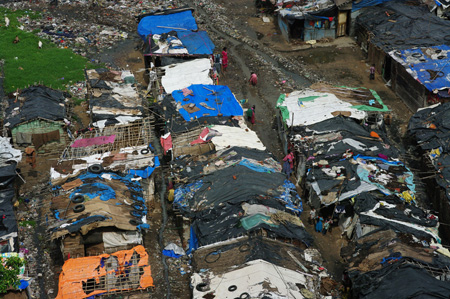 Subjective poverty describes poverty that is composed of many dimensions; it is subjectively present when your actual income does not meet your expectations and perceptions. With the concept of subjective poverty, the poor themselves have a greater say in recognizing when it is present. In short, subjective poverty has more to do with how a person or a family defines themselves. This means that a family subsisting on a few dollars a day in Nepal might think of themselves as doing well, within their perception of normal. However, a westerner traveling to Nepal might visit the same family and see extreme need.