While the majority of societies accept polygyny, the majority of people do not practice it. Often fewer than 10 percent (and no more than 25–35 percent) of men in polygamous cultures have more than one wife; these husbands are often older, wealthy, high-status men (Altman and Ginat 1996). The average plural marriage involves no more than three wives. Negev Bedouin men in Israel, for example, typically have two wives, although it is acceptable to have up to four (Griver 2008). As urbanization increases in these cultures, polygamy is likely to decrease as a result of greater access to mass media, technology, and education (Altman and Ginat 1996).
In the United States, polygamy is considered by most to be socially unacceptable and it is illegal. The act of entering into marriage while still married to another person is referred to as bigamy and is considered a felony in most states. Polygamy in the United States is often associated with those of the Mormon faith, although in 1890 the Mormon Church officially renounced polygamy. Fundamentalist Mormons, such as those in the Fundamentalist Church of Jesus Christ of Latter Day Saints (FLDS), on the other hand, still hold tightly to the historic Mormon beliefs and practices and allow polygamy in their sect.
The prevalence of polygamy among Mormons is often overestimated due to sensational media stories such as the Yearning for Zion ranch raid in Texas in 2008 and popular television shows such as HBO's Big Love and TLC's Sister Wives . It is estimated that there are about 37,500 fundamentalist Mormons involved in polygamy in the United States, Canada, and Mexico, but that number has shown a steady decrease in the last 100 years (Useem 2007).
U.S. Muslims, however, are an emerging group with an estimated 20,000 practicing polygamy. Again, polygamy among U.S. Muslims is uncommon and occurs only in approximately 1 percent of the population (Useem 2007). For now polygamy among U.S. Muslims has gone fairly unnoticed by mainstream society, but like fundamentalist Mormons whose practices were off the public's radar for decades, they may someday find themselves at the center of social debate.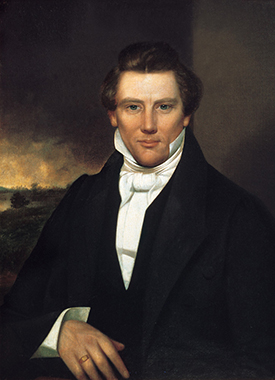 Residency and lines of descent
When considering one's lineage, most people in the United States look to both their father's and mother's sides. Both paternal and maternal ancestors are considered part of one's family. This pattern of tracing kinship is called bilateral descent . Note that kinship , or one's traceable ancestry, can be based on blood or marriage or adoption. Sixty percent of societies, mostly modernized nations, follow a bilateral descent pattern. Unilateral descent (the tracing of kinship through one parent only) is practiced in the other 40 percent of the world's societies, with high concentration in pastoral cultures (O'Neal 2006).
There are three types of unilateral descent: patrilineal , which follows the father's line only; matrilineal , which follows the mother's side only; and ambilineal , which follows either the father's only or the mother's side only, depending on the situation. In partrilineal societies, such as those in rural China and India, only males carry on the family surname. This gives males the prestige of permanent family membership while females are seen as only temporary members (Harrell 2001). U.S. society assumes some aspects of partrilineal decent. For instance, most children assume their father's last name even if the mother retains her birth name.