How size influences group dynamics
Different styles of leadership
How conformity is impacted by groups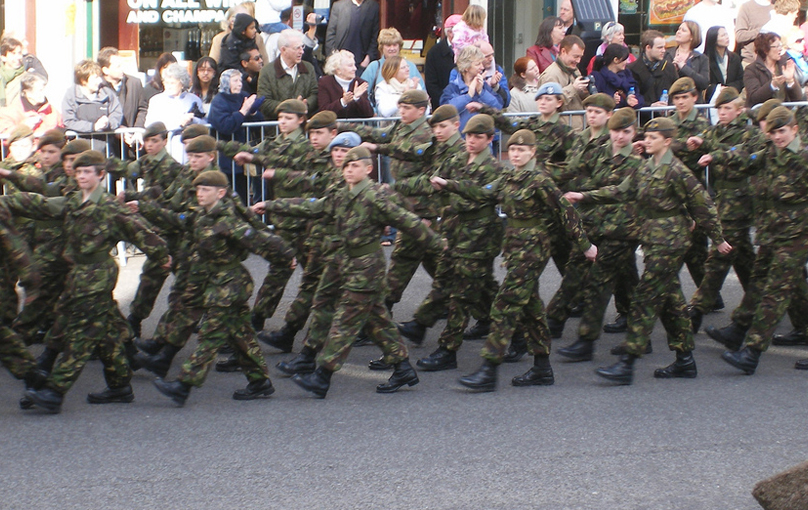 Dyads, triads, and large groups
A small group is typically one where the collection of people is small enough that all members of the group know each other and share simultaneous interaction, such as a nuclear family, a dyad, or a triad. Georg Simmel (1858–1915) wrote extensively about the difference between a dyad , or two-member group, and a triad , which is a three-member group (Simmel 1902). In the former, if one person withdraws, the group can no longer exist. One can think of a divorce, which effectively ends the "group" of the married couple, or of two best friends never speaking again. In a triad, however, the dynamic is quite different. If one person withdraws, the group lives on. A triad has a different set of relationships. If there are three in the group, two-against-one dynamics can develop and there exists the potential for a majority opinion on any issue. Small groups generally have strong internal cohesiveness and a sense of connection. The challenge, however, is for small groups to achieve large goals. They can struggle to be heard or to be a force for change if they are pushing against larger groups. In short, they are easier to ignore.
It is difficult to define exactly when a small group becomes a large group. One step might be when there are too many people to join in a simultaneous discussion. Another might be when a group joins with other groups as part of a movement that unites them. These larger groups may share a geographic space, such as a fraternity or sorority on the same campus, or they might be spread out around the globe. The larger the group, the more attention it can garner, and the more pressure members can put toward whatever goal they wish to achieve. At the same time, the larger the group becomes, the more the risk grows for division and lack of cohesion.
Group leadership
Often, larger groups require some kind of leadership. In small, primary groups, leadership tends to be informal. After all, most families don't take a vote on who will rule the group, nor do most groups of friends. This is not to say that de facto leaders don't emerge, but formal leadership is rare. In secondary groups, leadership is usually more overt. There are often clearly outlined roles and responsibilities, with a chain of command to follow. Some secondary groups, like the army, have highly structured and clearly understood chains of command, and many lives depend on those. After all, how well could soldiers function in a battle if they had no idea whom to listen to or if different people were calling out orders? Other secondary groups, like a workplace or a classroom, also have formal leaders, but the styles and functions of leadership can vary significantly.
Leadership function refers to the main focus or goal of the leader. An instrumental leader is one who is goal-oriented and largely concerned with accomplishing set tasks. One can imagine that an army general or a Fortune 500 CEO would be an instrumental leader. In contrast, expressive leaders are more concerned with promoting emotional strength and health, and ensuring that people feel supported. Social and religious leaders—rabbis, priests, imams, directors of youth homes and social service programs—are often perceived as expressive leaders. There is a longstanding stereotype that men are more instrumental leaders and women are more expressive leaders. And although gender roles have changed, even today many women and men who exhibit the opposite-gender manner can be seen as deviants and can encounter resistance. Secretary of State and former presidential candidate Hillary Clinton provides an example of how society reacts to a high-profile woman who is an instrumental leader. Despite the stereotype, Boatwright and Forrest (2000) have found that both men and women prefer leaders who use a combination of expressive and instrumental leadership.