Bioinformatics PFUG
Lauren Kirton
July 2010
Special thanks to:
This Connexions module describes work conducted as part of Rice University's VIGRE program, supported by National Science Foundationgrant DMS–0739420.
Dr. Rudy Guerra
Dr. Sendurai Mani
Joe Taube
Introduction
One of the most prominent areas of research today is that of cancerstudy. There exists thousands of studies relating to the causes and cures of cancer. Molecularbiologists at the M.D. Anderson Cancer Center research lab believe they have found a breakthrough in the cause of metastatic cancer. This breakthroughpotentially answers the most important question of cancer research-how can we prevent cancer? The research at the M.D. Anderson Cancer Center involves a focuson the genetic level, with biological functions discovered only in the past few years. More information can be found in Ref. [link] .
Introduction to cancer
Over 80% of reported cancer cases are carcinomas. A carcinoma is an invasive malignant tumor composed of transformed, mutatedepithelial cells.

Normal epithelial cells line the cavities and surfaces of the structures that make up the body. These cells are strict and rigid instructure, held tight together by intercellular junctions. Epithelial cells are specialized, meaning they are made for a specific purpose or structure (i.e.skin tissue, organ tissue, etc.).
A carcinoma forms when mutated epithelial cells begin to form a tumor in a localized region. There are five stages of carcinoma,describing the extent or severity of an individual's cancer. Common elements of staging systems include location of the primary tumor, tumor size and number oftumors, lymph node involvement, cell type and tumor grade, and presence of metastasis.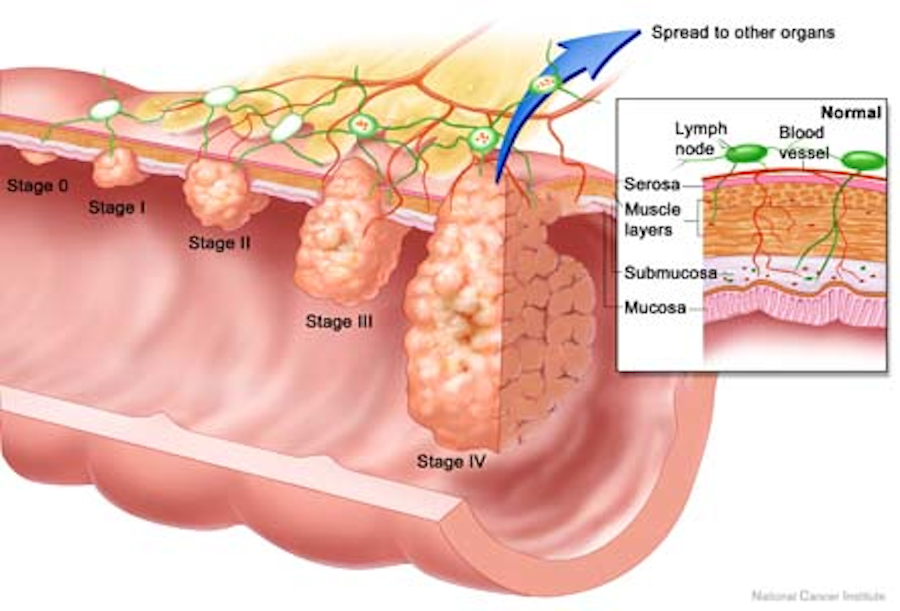 In higher stages of carcinoma, a higher chance of metastasis that is likely to occur. Carcinoma is very treatable or curable.Carcinoma tumors can be removed with surgery, or killed with radiation, chemotherapy and hormonal therapy.

Fatality associated with cancer stems from metastasis of the cancer. Metastatic cancer refers to cancer cells that spread from aprimary epithelial based tumor to another location in the body where these cells form a metastatic based tumor. These cells, known as mesenchymal cells, possessstem cell like properties and can differentiate into a variety of cell types. These cells are spindly-like and very spread apart, allowing for easy transferthroughout the body. Mesenchymal cells have long proliferation and are unspecialized, making the spread of cancer elsewhere in the body fairlyeasy.
Epithelial mesenchymal transition (emt)
Epithelial Mesenchymal Transition (EMT) is a process of biological cells in which epithelial cells express losses of cell adhesion,repression of E-cadherin expression and allow the cells increased mobility. There are several transcription factors that induced EMT. Transcriptionalfactors Snail and Slug are repressors of E-cadherin, and the expression of these two transcription factors induces EMT. The transcription factors S, T, G and B are known to induce EMT. When these four transcriptionfactors undergo EMT, expression of FOXC2 is observed, an important factor known to induce EMT and regulate metastasis.The process of EMT begins when epithelial cells in a high stage carcinoma undergo some process that mutate these cells into mesenchymal cells. Thesemesenchymal cells then enter the blood stream through capillaries that cover the tumor and travel throughout the body. These cells can then exit the bloodstreamand return to the carcinogenic epithelial cells and begin to form a second tumor elsewhere in the body.