Kontant ontvang vir dienste gelewer
| | |
| --- | --- |
| DATUM | BEDRAG |
| 2003 | |
| April 5 | R2 160 |
| 17 | R3 220 |
| 25 | R1 736 |
Duplikate van bankdepositostrokies
| | |
| --- | --- |
| DATUM | BEDRAG |
| 2003 | |
| April 1 | R105 000 |
| 5 | R 2 160 |
| 7 | R 6 960 |
| 14 | R 300 |
| 17 | R 7 040 |
| 21 | R 7 820 |
| 25 | R 1 736 |
| 28 | R 2 190 |
| | | | |
| --- | --- | --- | --- |
| DATUM | BEGUNSTIGDE | REDE VIR BETALING | BEDRAG |
| 2003 | | | |
| April 2 | Perfektum Bouers | Gebou gekoop | R80 000 |
| 3 | Stylish Equipment | Toerusting gekoop | R 4 500 |
| 4 | Kontant | Vir wisselgeld | R 180 |
| | Caro Bpk. | Vir materiaal gekoop | R 2 675 |
| 7 | Kontant | Vir lone | R 560 |
| 10 | Trust Makelaars | Vir Versekeringspremie | R 600 |
| 14 | Kontant | Vir lone | R 560 |
| | Zy Groothandelaars | Handelsware kontant gekoop | R 5 950 |
| | | Skryfbehoeftes kontant gekoop | R 180 |
| 16 | Larnie Meubileerders | Verskuldigde bedrag betaal | R 3 760 |
| 17 | Caro Bpk. | Materiaal aangekoop | R 2 896 |
| | Kontant | Vir lone | R 560 |
| | Wesco Verspreiders | Vir handelsware gekoop | R 3 875 |
| 28 | Kontant | Vir lone | R 560 |
| 30 | J Henning | Bestuurder se salaris | R 2 110 |
| | Bengo Groothandelaars | Bedrag verskuldig tot op hede | |
Oorspronklike fakture van verskaffers ontvang
| | | | |
| --- | --- | --- | --- |
| DATUM | VAN WIE GEKOOP | ITEMS/DIENSTE | BEDRAG |
| 2003 | | | |
| April 3 | Larnie Meubileerders | Toerusting | R 3 760 |
| 5 | Bengo Groothandelaars | Handelsware | R 8 844 |
| 6 | Willow Voorsieners | Materiaal | R 2 500 |
| 7 | Pen en Papier | Skryfbehoeftes | R 228 |
| 9 | Bengo Groothandelaars | Goedere | R 4 750 |
| 15 | Toledo Motors | Afleweringsvoertuig | R28 660 |
| 17 | Willow Voorsieners | Materiaal | R 420 |
| | | Handelsware | R 3 000 |
| 19 | Pen en Papier | Skryfbehoeftes | R 106 |
| 26 | Bengo Groothandelaars | Handelsvoorraad | R 1 400 |
Duplikate van fakture uitgereik vir goedere op krediet verkoop
| | | | |
| --- | --- | --- | --- |
| DATUM | AAN WIE VERKOOP | BEDRAG | KOSPRYS |
| 2003 | | | |
| April 4 | V Jansen | R660 | R495 |
| 10 | D Coetzee | R890 | R712 |
| 13 | G Ferreira | R260 | R128 |
| 16 | D Coetzee | R106 | R 84 |
| 17 | V Jansen | R246 | R184 |
| 26 | G Ferreira | R340 | R272 |
DEBITEUREJOERNAAL VAN HATTING HANDELAARS – APRIL 2003 DJ 3.7.1
| | | | | | |
| --- | --- | --- | --- | --- | --- |
| Fak­tuur | Dag | Debiteure | Fol. | Verkope | Koste van verkope |
| | | | | | |
| | | | | | |
| | | | | | |
| | | | | | |
| | | | | | |
| | | | | | |
| | | | | | |
KONTANTONTVANGSTEJOERNAAL VAN HATTING HANDELAARS - APRIL 2003 KOJ 3.7.1
Dok.
Dag
Besonder-hede
Fol.
Ontleding
Bank
Verkope
Koste van verkope
Lopende inkomste
Debiteure­kontrole

Diverse rekeninge
Bedrag
Fol.
Besonderhede
KREDITEUREJOERNAAL VAN HATTING HANDELAARS – APRIL 2003 KJ 3.7.1
Fak-tuur
Dag
Krediteur
Krediteure­kontrole
Handels­voorraad
Skryfbe­hoeftes
Materiaal­koste

Diverse rekeninge
Bedrag
Fol.
Besonderhede
KONTANTBETALINGSJOERNAAL VAN HATTING HANDELAARS - APRIL 2003 KBJ 3.7.1
Dok.
Dag
Naam van begunstigde
Fol.
Bank
Handels­voorraad
Materiaal­koste
Lone
Krediteure­kontrole

Diverse rekeninge
Bedrag
Fol.
Besonderhede
Assessering
LU 3
Bestuurs-, Verbruiker- en Finansiële Kennis en VaardighedeDie leerder is in staat om kennis en die vermoë te toon om verskeie bestuurs-, verbruikers- en finansiële vaardighede toe te pas.
Assesseringstandaarde(ASe)
Ons weet dit as die leerder:
3.1 'n basiese inkomstestaat en balansstaat vir 'n diensverskaffings- en kleinhandelbesigheid opstel;
3.2 verskillende sakeondernemings se strategieë en optrede ondersoek ten opsigte van openbare betrekkinge, sosiale verantwoordelikheid en omgewingsverantwoordelikheid;
3.3 kontant- en krediettransaksies in die boeke van diens- en kleinhandelondernemings doen;
3.4 toetsbordvaardighede en funksietoetse gebruik om sakedokumente te ontwikkel, te bewaar, te herwin en te redigeer;
3.5 finansiële state ontleed vir besluitneming op 'n basiese vlak;
3.6 tussen verskeie vorms van kredietaankope en metodes van betaling kan onderskei.
Questions & Answers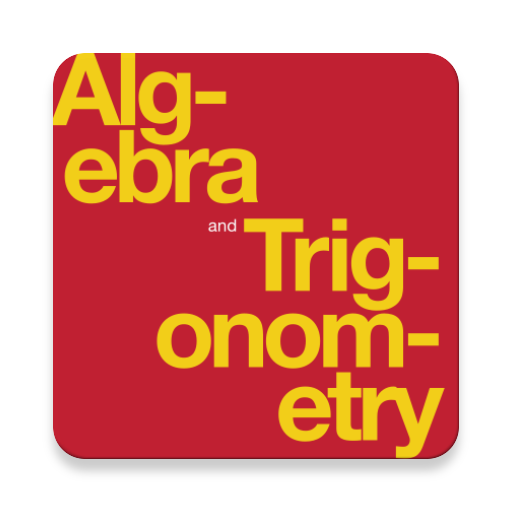 Complete Textbook by OpenStax
Multiple Choices Questions (MCQ)
Essay Questions Flash Cards
Key-Terms Flash Cards
Source:  OpenStax, Ekonomiese en bestuurswetenskappe graad 9. OpenStax CNX. Sep 15, 2009 Download for free at http://cnx.org/content/col11073/1.1
Google Play and the Google Play logo are trademarks of Google Inc.
Notification Switch
Would you like to follow the 'Ekonomiese en bestuurswetenskappe graad 9' conversation and receive update notifications?