TEGNOLOGIE
Graad 5
TEKSTIELE VAN TOEKA TOT NOU
Module 15
OM MATERIAAL TE WEEF
HOE WORD MATERIAAL GEWEEF?
Dit word met 'n weefraam gedoen. Drade word styf in die lengte gespan (die skering) en hulle beweeg afwisselend op en af terwyl dwarsdrade (die inslag) met 'n spoel tussen elke beweging deurgevleg word.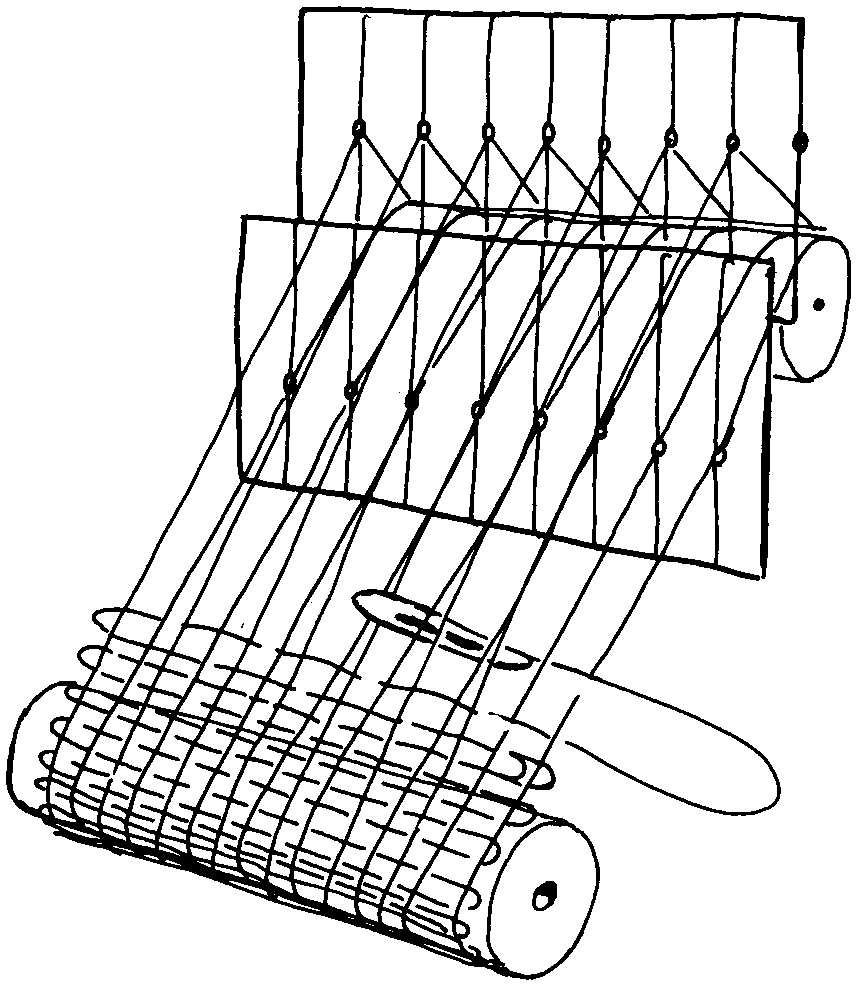 Die vroeë bewoners van ons land het hul eie matte van riet gevleg waarop hulle geslaap het of wat hulle self gebruik het om matjieshuise van te bou. Mandjies kan ook van riet gevleg word.
Opdrag 1
Navorsing
Aan die Opvoeder:
Kry 'n bekwame persoon wat ook hierdie matte of mandjies kan vleg en laat hy/sy dit vir die leerders demonstreer. Vra vir elke leerder 'n donasie om die persoon vir sy moeite te vergoed.
[LU 3.1]
Opdrag 2
Konteks
Jy is 'n lid van 'n behoeftige gesin en aangesien beide jou ouers hard werk om jou op skool te hou, wil jy hulle graag help deur vir hulle iets te maak.
Probleem
Jou ma kla gereeld dat jou pa en die kinders modder in die huis intrap en omdat julle nie 'n voordeurmat het nie, het jy besluit om vir jou ma een te weef.
Beperkings
Jy het slegs 'n sekere lengte tou om die skering (lengtedrade) te span en 'n druiwedoos se deksel wat jy as weefraam gaan gebruik, maar jy het nie wol om vir die inslag (dwarsdrade) te gebruik nie. Jy moet besluit watter materiaal vir die drade gebruik kan word. Jou eerste keuse, nl. plastieksakke, is nie meer gratis beskikbaar nie.
[LU 1.4]
Opdrag 3
Ontwerp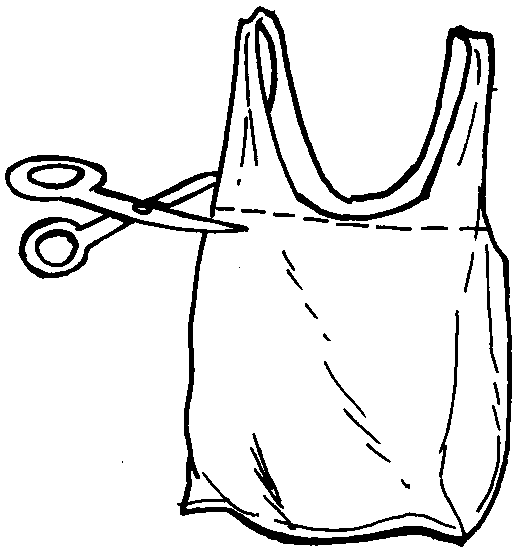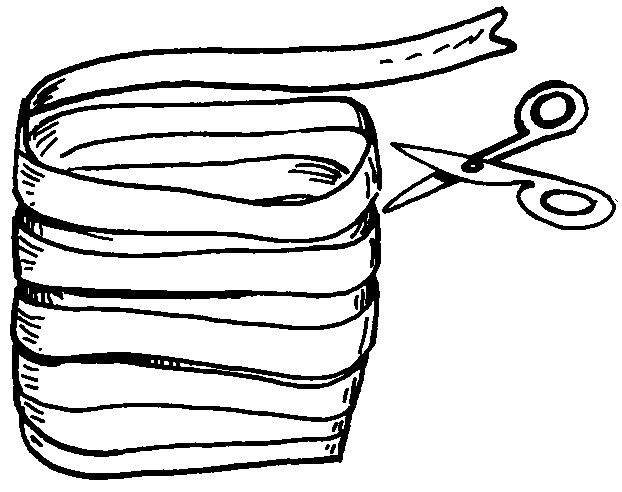 Indien jy plastieksakke tot jou beskikking het, kan jy dit gebruik. Indien nie, kan jy enige sintetiese of natuurlike materiaal gebruik as inslag.
Plastieksakke as opsie
Versamel soveel plastiek inkopiesakke as moontlik en sorteer hulle volgens soorte. Berei jou weefdrade voor deur die plastieksakke se handvatsels af te knip en al in die rondte 'n lang strook van 3 cm breed te knip. Rol die stroke saam op in die vorm van 'n sokkerbal.
Watter ander materiaal kan jy ook as inslag gebruik? Maak 'n lys van al die moontlikhede. (Onthou dat jy nie geld het om duur materiaal te koop nie.)
[LU 1.5]
Kies een van die moontlikhede en motiveer waarom jy die keuse gemaak het.
[LU 1.6]
Vervaardiging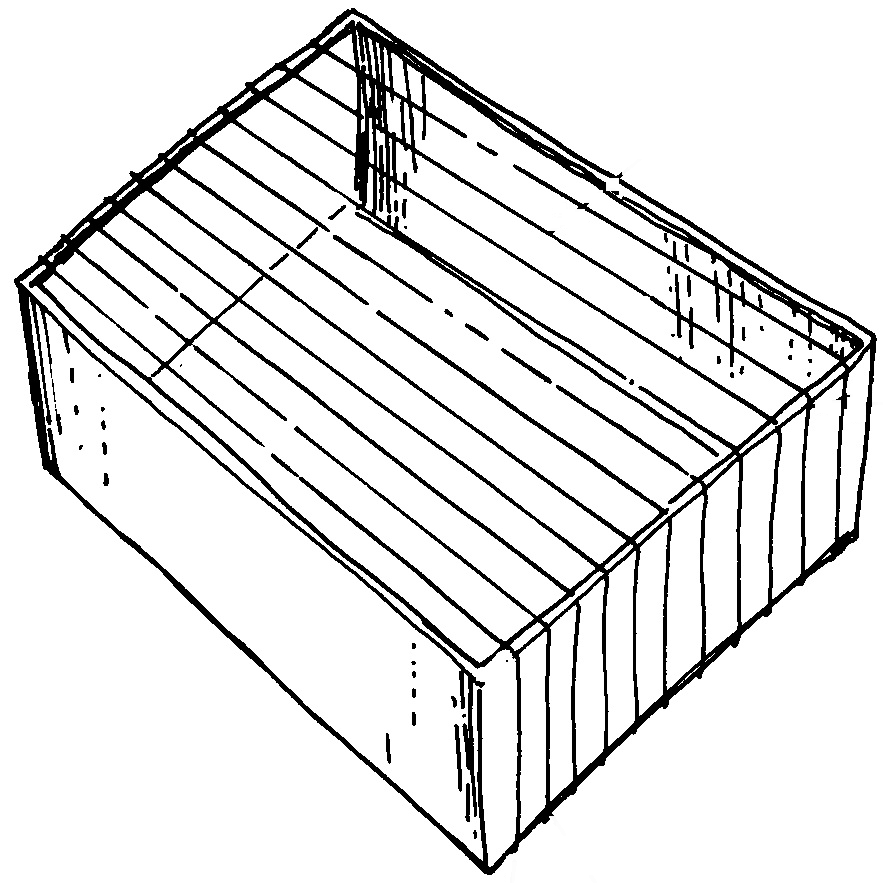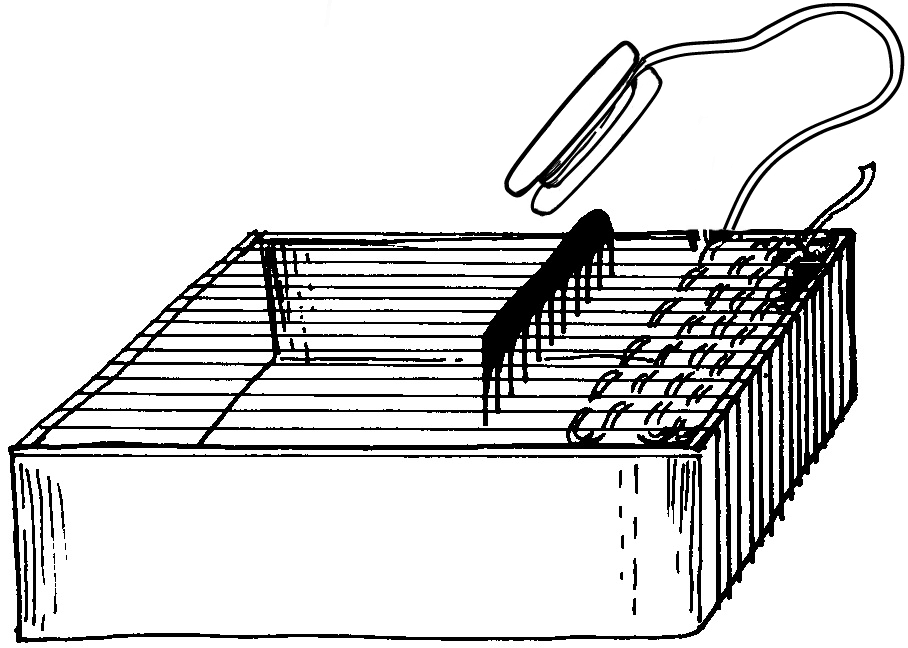 Berei die druiwedeksel voor deur kepe van 1 cm diep en 1 cm uit mekaar langs beide breedtes van die deksel te knip. Span die skering om die doos en heg die begin en einde stewig.
Plastieksakke as opsie
Maak vir jou 'n spoel van dik karton en draai een plastieksak se strook daarom vas. Begin weef deur die punt van die plastiekstrook aan die hoek vas te bind en in te weef. Weef die strook afwisselend in die breedte oor en onder elke lengtedraad (skering) om die eerste ry te vorm. Weef nou afwisselend onder en oor die skering om die tweede ry te vorm. Moenie die strook te styf trek nie, want dit breek maklik. Herhaal die rye totdat die plastiekstrook opgebruik is. Skuif die inslag na elke ry met 'n kam dig teen mekaar. Begin dan weer met 'n volgende strook. Herhaal totdat die hele breedte toegeweef is. As jy baie van een soort plastieksak het, kan jy slegs een soort gebruik. Andersins kan jy jou eie mat ontwerp deur verskillende kleure sakke in 'n sekere patroon wat herhaal word te gebruik.