Geography
Grade 5
Health and well-being
Module 34
Diseases: hiv/aids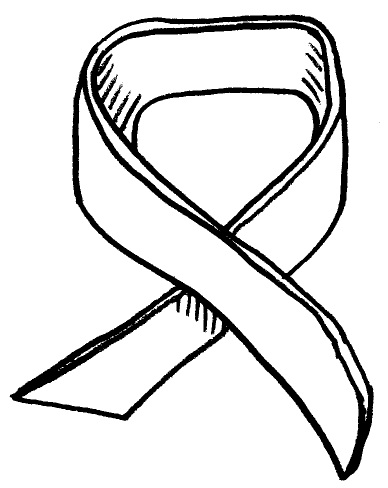 HIV / AIDS
Activity 1:
To define a concept
[LO 1.1]
After a thorough group discussion, briefly define a definition for HIV as well as for Aids , so that the difference between the two is clear.
This disease has an impact on millions of people on our continent alone, as well as on people all over the world. The fact that there is still no cure for Aids makes it a greatly feared disease.
The HI virus causes the disease Aids
Acquired
Immune
Deficiency
Syndrome
Origin and nature:The human body has a built-in immune system that protects it against disease and infection. The HI virus attacks this system and prevents it from functioning successfully. The virus is present in human bodily fluids. It weakens the immune system to such an extent that the body finds it difficult to combat diseases such as TB, pneumonia and diarrhoea. It is only through a blood test that one can determine whether someone has been infected with the virus.As is the case with many other diseases, Aids is spread more readily in densely populated areas, and particularly where people do not eat wholesome food. The HI virus can be transmitted from one person to the other in the following ways:
When someone who is infected with the virus has unprotected sex (without a condom) with someone, and the semen or vaginal fluid mixes with that of the other person.
When an infected person's blood mixes with someone else's blood. This can happen if infected blood is accidentally transfused, or if contaminated injection needles or razor blades are used.
A pregnant woman who is infected with the virus can transmit it to her unborn child.
This dreaded disease has spread very rapidly since it was first diagnosed round about 1980.
Activity 2:
To represent statistics by means of a graph
[LO 1.1, 1.7]
Use the following statistical information and compile a block graph to represent the increase in the cases of HIV between 1990 and 1999.
| | |
| --- | --- |
| Year | Percentage of the total population that are estimated to have been infected with HIV |
| 1990 | 0,7% |
| 1991 | 1,7% |
| 1992 | 2,2% |
| 1993 | 4% |
| 1994 | 7,6% |
| 1995 | 10,4% |
| 1996 | 14,2% |
| 1997 | 17% |
| 1998 | 22,8% |
| 1999 | 22,4% |
(Remember to provide clear axis calibration and labels as well as an explanatory caption for your graph.)
a weakened body that is highly susceptible to other diseases.
Although Aids is still an incurable disease, sufferers can take certain medication to alleviate the symptoms. However, this type of medication is very expensive.
The HI virus is a very cunning rogue that penetrates the body silently and then assumes the characteristics of the other cells of the body. In this way it can move around in the body and infect the human immunity cells without being detected. Researchers at the Pasteur Institute in France believe that they are very close to a breakthrough.
Read the newspaper report printed below and have a group discussion on its contents.
breakthrough in fight against aids may be close
(SAPA-AFP)
In what is seen as a possible breakthrough in the fight against HIV/Aids, antibodies have been stimulated that could possibly prevent the HI virus from infecting human immunity cells, French researchers disclosed recently.