Kuns en kultuur
Graad 7
Skepping, interpretasie en aanbieding
Module 14
Om die liggaam op te warm voordat aktiwiteite uitgevoer word
Dans
Aktiwiteit 1:
Om die liggaam op te warm voordat aktiwiteite uitgevoer word
[lu 1.1]
Voordat jy met hierdie aktiwiteit kan begin, moet jy eers jou liggaam opwarm. Die opwarming verminder die kans van beserings en sal die danse makliker maak om uit te voer. Dit sal makliker en meer pret wees as jy die opwarming op maat van musiek doen. Kies musiek wat nie te vinnig is nie.
Voorbereiding - staan met jou voete 'n heupwydte van mekaar af, voete vorentoe, arms langs die sye. Onthou:
Dit is belangrik om jou liggaamslyn te behou om die spesifieke spiere wat opgewarm word, te isoleer.
Korrekte liggaamslyne sal beserings verhoed.
Beweeg slegs die liggaamsdele en spiere soos voorgeskryf.
Asemhalingsoefening
Asem in deur die neus vir vier tellings en lig die arms geleidelik sywaarts op.
Strek jou ruggraat.
Asem uit deur jou mond vir vier tellings en laat jou arms geleidelik sak.
Herhaal asemhalingsoefening.
Staan met jou voete 'n heupwydte van mekaar af, knieë effens gebuig, arms langs jou sye.
Systrekke
Lig jou regterarm stadig reguit op tot bo jou kop.
Buig jou bolyf na links.
Sirkel jou regterarm af soos jou linkerarm opsirkel.
Herhaal met die linkerarm en buig na regs.
Buig weer na links.
Sirkel linkerarm – strek regs in 'n V-posisie.
Laat sak albei arms tot 'n A posisie.
Herhaal vier maal.
hou die bewegings sterk en egalig op die maat van die musiek;
voer die bewegings met volle omvang van beweging uit;
hou jou kop in lyn met jou ruggraat te alle tye.
Loop
Loop agt tree vorentoe – swaai arms gemaklik langs sye.
Plaas voete bymekaar en ontspan liggaam.
Buig bolyf vorentoe – knieë gebuig en hou vir een telling.
Strek op, maak rug reguit en buig agtertoe – arms in 'n A-posisie
Hou vir een telling.
Herhaal vorentoe- en agtertoe- buigings twee maal.
Herhaal hele oefening vier keer.
die strek op en agtertoe moenie geforseerd wees nie;
die hele beweging moet aaneenlopend wees;
moenie jou heupe uitbuig nie; jy moet jou rug buig;
moenie jou kop en nek ontspan nie;
moenie jou knieë sluit nie.
Loop- en Arm-opwarming
Loop vorentoe vir vier tellings.
Loop agtertoe vir vier tellings.
Loop na regs vir vier tellings.
Draai om en loop na links vir vier tellings.
Herhaal vier keer.
Herhaal loopoefening en lig arms skouerhoogte vorentoe.
Maak vuiste en druk arms vorentoe en terug op elke maat soos jy vorentoe loop.
Loop agtertoe en druk arms bo jou kop en terug op elke maat.
Herhaal agt keer.
Kombinasie
Herhaal eerste loopoefening en sit die tweede loopoefening by om 'n kombinasie te vorm.
Herhaal agt keer.
Jy is welkom om die armbewegings te verander.
Dyspieropwarming
Loop drie treë vorentoe – lei met jou regterbeen. Lig jou linkerbeen vorentoe en opwaarts op die vierde maat.
Loop na regs vir drie treë – lig jou been op die vierde telling.
Draai na agter – loop vir drie tellings na agter (nie agteruit nie) – lig been op die vierde telling.
Draai om vorentoe. (Jy is veronderstel om 'n vierkant te geloop het).
Lig jou bene afwisselend regs en links vir agt tellings.
Begin weer die oefening lei hierdie keer met jou linkerbeen.
Nadat jy die vierkant voltooi het, lig weer jou bene om die beurt links en regs op vir agt tellings.
Herhaal die hele oefening vier keer.
Questions & Answers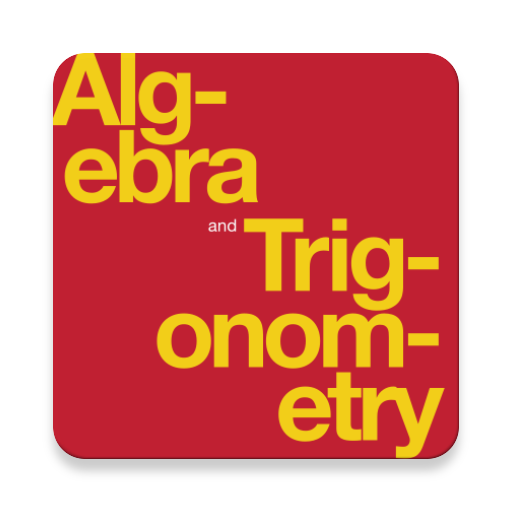 Complete Textbook by OpenStax
Multiple Choices Questions (MCQ)
Essay Questions Flash Cards
Key-Terms Flash Cards
Source:  OpenStax, Kuns en kultuur graad 7. OpenStax CNX. Sep 10, 2009 Download for free at http://cnx.org/content/col11026/1.1
Google Play and the Google Play logo are trademarks of Google Inc.
Notification Switch
Would you like to follow the 'Kuns en kultuur graad 7' conversation and receive update notifications?