| | |
| --- | --- |
| 2 | Stoot weer weg en swaai om sodat jy dieselfde aan die ander kant kan doen, ... |
| 3 | ... sodat bene vorentoe beweeg, dan regsom en na agter. |
| EN 4 | Buig linkerknie en terwyl dit op die vloer rus, draai op jou voorkant en lig regterbeen. |
| | |
| 5 | Draai liggaam na regs sodat jy met jou gewig op jou linkerelmboog rus ... |
| 6 | ... en stoot heupe op met jou linkerhand, terwyl jy jou regteram oplig. Laat kop agtertoe sak. |
| 7 | Sak weer af na vloer terwyl jou regterarm opgelig bly. |
| EN | Laat sak arm en laat albei knieë na regs val. |
| 8 | Lig linkerarm, en hou regterarm sywaarts. |
Nadat jy dit 'n paar keer gedoen het, sal jy sien hoe maklik dit eintlik is en hoeveel pret dit kan verskaf.
Noudat jy die basiese stappe gedoen het, kan jy die dans ontwikkel en jou eie dans skep.
Maak seker dat die bewegings die musiek komplementeer. Hou by die maatslag en tellings.
Onthou: Minder is meer! Hou die volgorde eenvoudig.
Die dans: optrede
Nadat jy die verskillende bewegings met die gekose musiek verken het, moet jy bewegings vir die dans kies.
Oefen die dans.
Doen die dans.
Aktiwiteit 3:
Om af te koel en die liggaam te strek ná die oefeninge uitgevoer is
[lu 1.3]
Dit is belangrik om die spiere wat tydens die oefeninge gebruik word te strek, en ook te sorg dat jy afkoel sodat jy behoorlik in ander klasse kan funksioneer.
Wanneer spiere tydens oefening en dans saamtrek, veroorsaak dit dat melksuur in die weefsel opbou. Indien die spiere nie gestrek en verleng word na die oefening nie, sal die opgeboude melksuur styfheid en seer spiere veroorsaak wat tot drie dae lank kan aanhou. As 'n mens strekoefeninge doen, word die melksuur deur die spierweefsel versprei en in die liggaam geabsorbeer.
Kies musiek met 'n stadige tempo (tussen 84 en 125 slae per minuut). Ballades is baie geskik hiervoor.
Asemhalingsoefening:
Staan met voete heupwydte van mekaar af, arms langs sye.
Asem in deur die neus, terwyl die arms bo die kop gelig word.
Asem uit deur die mond, terwyl jy jou arms laat val en jou knieë tegelykertyd buig.
Herhaal vier keer.
A rmstrek:
Hou jou regterarm oor jou bors en, met die linkerhand wat weerstand bied, forseer die gestrekte regterarm in 'n sirkelbeweging so ver as moontlik na regs – herhaal aan die linkerkant.
Armstrek (triceps):
Lig jou regterarm reguit op bokant jou kop.
Buig jou arm by die elmboog – arm agter jou kop.
Trek die regterarm stadig met jou linkerhand na links – hand op jou elmboog.
Voel die strekking in jou triceps.
Hou die strekking vir agt tellings.
Ruil arms om.
Onderlyfstrek:
Maak bene oop – knieë effens gebuig.
Draai na regs met jou hele liggaam.
Buig knieë tot 'n 90 grade-hoek – hou bolyf regop – plaas jou hande op die voorste been.
Hou die strek vir agt tellings.
Maak jou bene reguit – laat sak jou bolyf vorentoe na die voorste been so ver as wat jy kan – plaas jou hande laer teen jou been af.
Hou die strek vir agt tellings.
Buig jou voorste been en plaas jou hande op die vloer.
Bring jou hele lyf vorentoe af na die vloer toe en maak jou agterste been reguit – voet op die vloer.
Lig die voorste deel van die voet van die gebuigde been.
Hou die strek vir agt tellings.
Hou hande op die vloer en neem die voorste been agtertoe langs die agterste been.
Hou jou voete bymekaar en buig jou regterknie na die vloer toe.
Hou die strek vir agt tellings.
Buig linkerknie – hou vir agt tellings.
Sit jou hakke op die vloer en loop op jou hande tot by jou voete.
Indien jou hande nie die vloer kan raak nie, hou jou bene vas.
Hou hierdie dyspierstrek vir agt tellings.
Krul stadig op – jou kop kom laaste op.
Skud al die beweegbare liggaamsdele.
Buig na jou opvoeder om dankie te sê vir die klas.
Assessering
Leeruitkomstes(LUs)
LU 1
skepping, interpretasie en aanbiedingDie leerder is in staat om werk in elk van die kunsvorme te skep, te interpreteer en aan te bied.
Assesseringstandaarde(ASe)
Dit is duidelik wanneer die leerder:
DANS
1.1 danse uit populêre kulture leer en opvoer;
1.2 die volgende doen om die liggaam voor te berei:
doen 'n vasgestelde opwarming wat die liggaam rek en versterk;
toon toenemende kinestetiese bewustheid, konsentrasie en bewustheid van die korrekte en veilige gebruik van die ruggraat en ledemate;
beweeg met koördinasie en musikaliteit in passiekombinasie oor ruimte heen.
1.3 improviseer, komponeer en kombineer bewegingsmotiewe deur die gebruik van:1.3.1 bewegings of gebare;1.3.2 herhaling en stiltes;1.3.3 kontrasterende dinamika.
1.4 danspassies en kombinasies daarvan uit minstens twee style of tradisies van Suider-Afrika opvoer.
Questions & Answers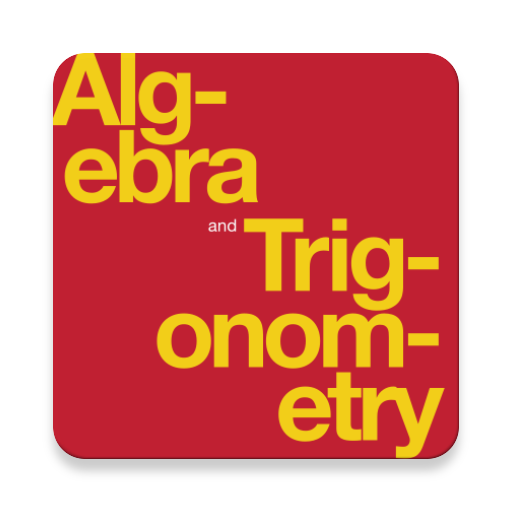 Complete Textbook by OpenStax
Multiple Choices Questions (MCQ)
Essay Questions Flash Cards
Key-Terms Flash Cards
Source:  OpenStax, Kuns en kultuur graad 8. OpenStax CNX. Sep 12, 2009 Download for free at http://cnx.org/content/col11045/1.1
Google Play and the Google Play logo are trademarks of Google Inc.
Notification Switch
Would you like to follow the 'Kuns en kultuur graad 8' conversation and receive update notifications?