Kostuums
Vir hierdie klas kan jy kaalvoet wees, of jy kan sportskoene dra.
Dra 'n gemaklike T-hemp en sweetpakbroek.
Met die oog op die uitvoering moet julle die kostuums bespreek en uitsoek wat by die dans sal pas – wees skeppend.
Die dans: improvisasie
Aantekeninge oor improvisasie:
In improvisasie maak 'n mens die meeste staat op jou onderbewuste en die snelheid van jou reaksies.
Dit help nie om te probeer "uitdink" watter beweging jy gaan maak of om te raai wat die musiek volgende gaan doen nie.
Jy sal mettertyd moet leer om hierdie aspekte te kan aanvoel.
Moet nooit beweeg nie, tensy jy voel jy moet.
Moenie bang wees om stil te staan, na die musiek te luister en dit toe te laat om vir jou te 'sê' wat om te doen nie.
Moenie bang wees dat jou bewegings verspot sal lyk nie. Hulle sal waarskynlik aan die begin snaaks lyk, maar dit maak glad nie saak nie. Jy is besig om jou verstand en jou liggaam te leer om op 'n onbekende manier te reageer – waarom sou jy dan onmiddellik verstommende resultate verwag?
Probeer om natuurlike, eenvoudige bewegings te maak.
Wanneer jy in 'n groep werk, moet jy altyd onthou dat jy deel van 'n groter geheel is. Kom in harmonie met die groep, en hoewel jy jouself as individu uitleef, moet jy nog steeds die eenheid van julle doelwit beleef in alles wat jy doen.
Dansformasies
Hier is nou riglyne om jou met jou improvisasie aan die gang te kry. Onthou dat jy jou eie bewegings en danse vanuit die bewegings moet skep. Jy hoef nie die choreografie-notasie slaafs na te volg nie – dis net daar om vir jou idees te gee. Wees skeppend!
Let wel: Die musiek het 'n vier-op-vier-maatslag. Elke maat van die musiek duur agt tellings. Een beweging per telling is aangewys om dit vir jou maklik te maak om te tel en die beweging uit te voer.
| | |
| --- | --- |
| DIE TELLINGS | DIE BEWEGINGS |
| 1,2 | Leun na regs |
| 3,4 | Leun na links |
| 5,6,7,8 | Herhaal |
| 1 | Leun na regs en lig die regterhak |
| 2 | Laat sak die hak |
| 3 | Leun na links en lig die linkerhak |
| 4 | Laat sak die hak |
| 5,6,7,8 | Herhaal |
| 1 | Lig die linkerarm en leun na regs terwyl die hak gelig word |
| 2 | Maak sirkels voor met die arm en laat sak die hak |
3
Lig die regterarm en leun na links terwyl die hak gelig word.
4
Maak sirkels voor met die arm en laat sak die hak.
5,6,7,8
Herhaal.
1
Lig die linkerarm en terwyl jy met die regtervoet vorentoe tree, begin om sirkels bo jou kop te maak.
2
Voltooi jou sirkel terwyl jy jou linkervoet inbeweeg na die regtervoet.
3
Tree weer na regs uit en begin weer met jou bo-arm sirkels maak.
4
Hierdie keer moet jy die uitgestrekte arm dwarsoor die liggaam bring, terwyl jy die regterknie buig en vorentoe leun .
5,6,7,8
Herhaal met die regterarm na bo gestrek terwyl jy na links tree.
Probeer om hierdie bewegings uit te voer: eers sonder die musiek , en net met die beenbewegings.
Voeg die arms by wanneer jy gemaklik voel met die beenbewegings.
Jy het so pas op die eerste vier mate van die musiek beweeg.
Probeer nou om bewegings te improviseer en gebruik die bogenoemde voorgeskrewe choreografie as 'n grondslag vir jou eie bewegings.
In die volgende vier mate sal ons met 'n skop en 'n draai eksperimenteer.
Questions & Answers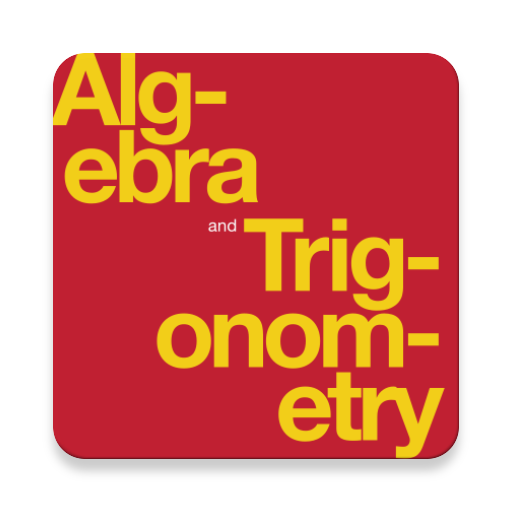 Complete Textbook by OpenStax
Multiple Choices Questions (MCQ)
Essay Questions Flash Cards
Key-Terms Flash Cards
Source:  OpenStax, Kuns en kultuur graad 8. OpenStax CNX. Sep 12, 2009 Download for free at http://cnx.org/content/col11045/1.1
Google Play and the Google Play logo are trademarks of Google Inc.
Notification Switch
Would you like to follow the 'Kuns en kultuur graad 8' conversation and receive update notifications?