By the end of this section, you will be able to:
Explain transformation of DNA
Describe the key experiments that helped identify that DNA is the genetic material
State and explain Chargaff's rules
Modern understandings of DNA have evolved from the discovery of nucleic acid to the development of the double-helix model. In the 1860s, Friedrich Miescher ( [link] ), a physician by profession, was the first person to isolate phosphate-rich chemicals from white blood cells or leukocytes. He named these chemicals (which would eventually be known as RNA and DNA) nuclein because they were isolated from the nuclei of the cells.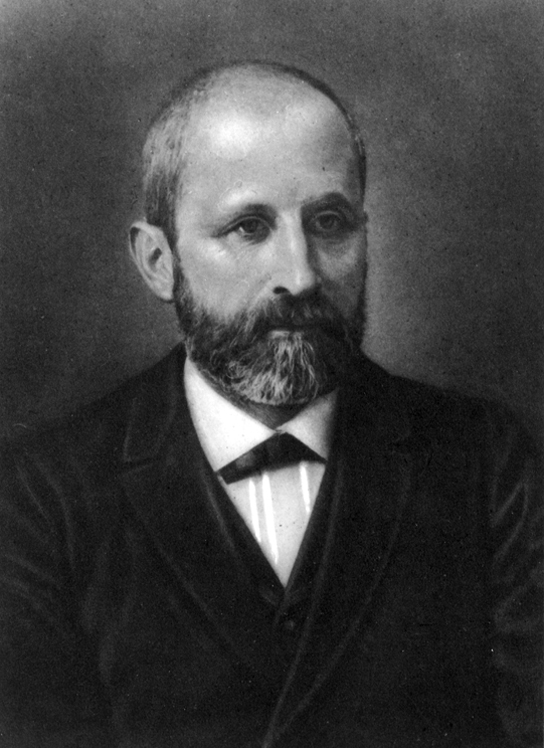 Link to learning
To see Miescher conduct an experiment step-by-step, click through this review of how he discovered the key role of DNA and proteins in the nucleus.
A half century later, British bacteriologist Frederick Griffith was perhaps the first person to show that hereditary information could be transferred from one cell to another "horizontally," rather than by descent. In 1928, he reported the first demonstration of bacterial transformation , a process in which external DNA is taken up by a cell, thereby changing morphology and physiology. He was working with Streptococcus pneumoniae, the bacterium that causes pneumonia. Griffith worked with two strains, rough (R) and smooth (S). The R strain is non-pathogenic (does not cause disease) and is called rough because its outer surface is a cell wall and lacks a capsule; as a result, the cell surface appears uneven under the microscope. The S strain is pathogenic (disease-causing) and has a capsule outside its cell wall. As a result, it has a smooth appearance under the microscope. Griffith injected the live R strain into mice and they survived. In another experiment, when he injected mice with the heat-killed S strain, they also survived. In a third set of experiments, a mixture of live R strain and heat-killed S strain were injected into mice, and—to his surprise—the mice died. Upon isolating the live bacteria from the dead mouse, only the S strain of bacteria was recovered. When this isolated S strain was injected into fresh mice, the mice died. Griffith concluded that something had passed from the heat-killed S strain into the live R strain and transformed it into the pathogenic S strain, and he called this the transforming principle ( [link] ). These experiments are now famously known as Griffith's transformation experiments.