如何进行注释参数的设置
设置注释参数
在不同的课程中可能会有不同的表达方法来表示同一种事物,如vectors(向量表示法)和imaginary numbers(虚数表示法)。你可以通过以下的操作步骤来在你的课程中设置这些称谓的表达参数:
点击Course Composer中的"参数(parameter)"标签。
选择理想的注释类型。默认值一般出现在第一列。
点击"属性升级(Update Properties)".
Connexions会将定义的注释参数应用到课程中的所有模块。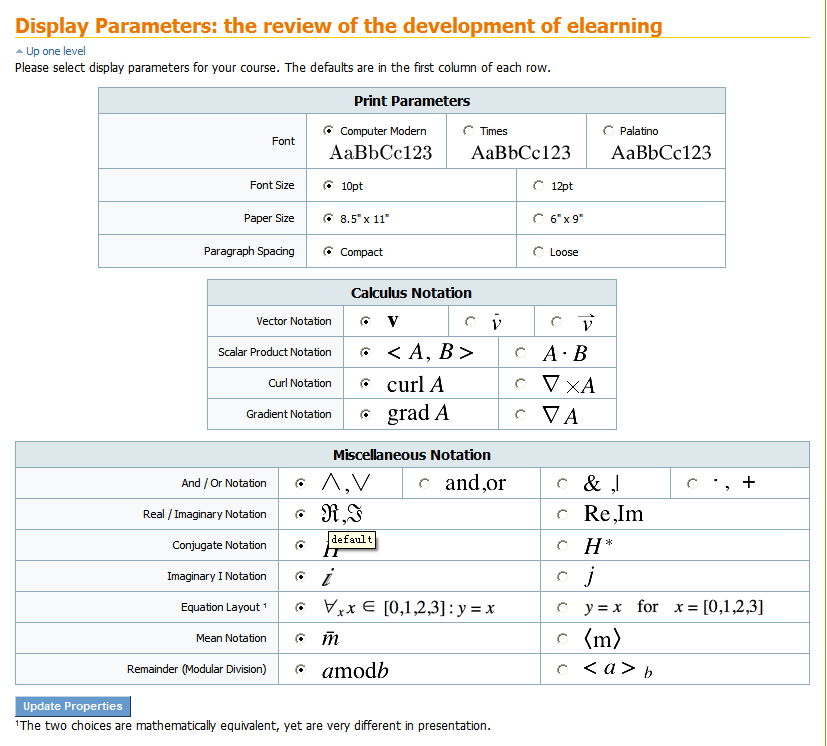 注释参数选择
Questions & Answers
Receive real-time job alerts and never miss the right job again
Source:  OpenStax, 使用connexions制作课程. OpenStax CNX. Jun 24, 2009 Download for free at http://cnx.org/content/col10715/1.3
Google Play and the Google Play logo are trademarks of Google Inc.
Notification Switch
Would you like to follow the '使用connexions制作课程' conversation and receive update notifications?