His weakend arm did not stop him in his later endeavours or caused him to hesitate when he had to cross full and crocodile-infested rivers.
Do you think Livingstone behaved like a hero? Why do you think so?
What characteristic can we deduce from this?
When travelling to Luanda, Livingstone had to cross the territory of a hostile chieftain. This chieftain offered to let him cross his territory if he would leave behind one of his servants as a slave. Livingstone emphatically refused the deal.
What motivated Livingstone's decision?
Would you have acted in the same way? Why?
c) The servants who eventually carried Livingstone's body to the coast for it to be taken to England risked their own lives by doing so. The chieftains of that region had strictly forbidden the transport of a corpse across their territories. Why would they have done this?
d) The next article explains Livingstone's attitude to the slave trade. He sent regular reports to England to bring this trade to the attention of the rest of the world.
Give a brief explanation of the causes and results of the slave trade.
THE SLAVE TRADE – A TRADE FROM HELL
"1859 – It is a beautiful country. I have come across the most beautiful villages every mile or less."
"There was no sign of any human being for 120 miles. I have to tell the truth about this. The slave traders attack the villages and many people are captured. Thousands of people die from the wounds that they suffer during battles with the slave traders, or die in the famine that follows the destruction of their villages and harvests. To many people are dying unnecessarily in this search for slaves. It is evident that only one tenth of the slaves reach their destination. All the rest simply die . . ".
e) An assignment for you!
Write a short letter to a foreign newspaper giving your impression of David Livingstone as an explorer. (You may write a critical evaluation of his contribution!)
Use a clean sheet of paper, which you may treat to make it look old.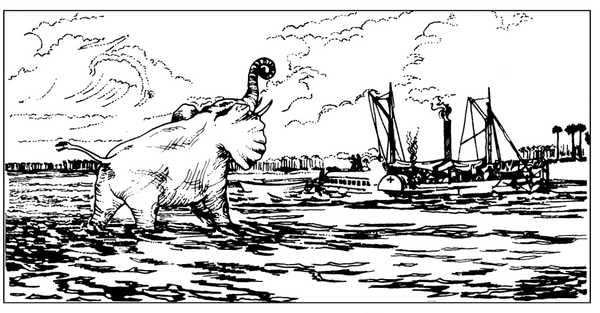 Assessment
LO 2
HISTORICAL KNOWLEDGE AND UNDERSTANDING The learner will be able to demonstrate historical knowledge and understanding.
We know this when the learner:
2.1 chronology and time:
places events, people and changes on a timeline which includes terms such as 'BC', 'AD' and 'BCE';
2.2 cause and effect:
gives reasons for and explains the results of key events and changes in more than one context;
2.3 change and continuity:
identifies some aspects of society which have changed and some which have stayed the same over time in more than one context.
Memorandum
Activity
(a) To spread Christianity
Later: - Passage from the centre of Africa to westcoast/eastcoast for trading purposes, making Africa accessible to missionaries, treatment of "fever"
Acquire knowledge about the minerals and resources of Africa
Try to bring an end to slavery
Search for the sources of the large rivers: Zambezi, Congo, Nile
(c) superstition, safety risk
(d) Causes: money/business
Effects: Individuals/businesses capture slaves, slaves imprisoned in forts, exported overseas in ships, agreements with local chieftains to acquire slaves
The following aspects also have relevance: freedom, cruelty, wars, human rights, labour, families, etc.
(e) The following (or any other) criteria can be used:
slavery, missionary work, trade, colonialism
OR
Discuss his important journeys:
First journey: Zambezi River (west coast), 1852 – 1856
Second journey: Lake Nyasa (east coast), 1858 – 1859
Third journey: River Nile (northwards) 1872 – 1873