Social sciences: history
Grade 6
Exploration in africa
Module 11
Livingstone's contribution to make africa known
Activity:
To determine causes and effects
[lo 2.2]
Study the following piece of writing by Livingstone. Then explain to your partner the most important reasons for Livingstone's decision to come to Africa.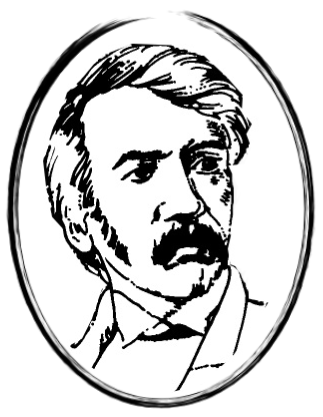 "I shall do everything in my power to make the word of god known through preaching, encouraging, discussion, teaching of the youth and the improvement of the people with whom i shall be working in acquainting them with art and science. in this way, i shall be carrying christianity into their hearts."
David Livingstone
Livingstone gained more honour through his exploration of Africa. Read the following article that was written about his journey to the heart of Africa. The map will help you to follow his route.
Livingstone (a Scot) was a man of great determination. He arrived at the mission station at Kuruman in 1841, where he had gone to work alongside the Reverend Robert Moffat. In 1843 he decided to establish more mission stations, and in 1849 set off to establish another six mission stations.
He struggled to get hold of existing maps of places in Africa, but discovered the upper reaches of the Zambezi River in 1851. Livingstone loved nature and kept precise notes of his routes and the places and animals he saw on his journeys of exploration. Many of his notes were distributed across the world, which made it possible for people everywhere to learn more about Africa.
During a trip in a canoe on the Zambezi, he reached the waterfalls of "Mosi-oa-tunya" (the smoke that thunders). He named these falls the Victoria Falls. In 1855 he received a medal to honour him for the way he had made information about Africa available to the world.
In 1858 Livingstone went back to the Zambezi River to see whether the presence of Europeans might make it possible to stop the slave trade. The river was unnavigable and he and his steamboat had to turn back. Nothing could stop him from attaining his purpose and he returned to Africa in 1866, to settle at Ujiji. There he was close to the heart of the trade in slaves, but he sent no news of his conditions, which led to great concern for his safety among those who knew him.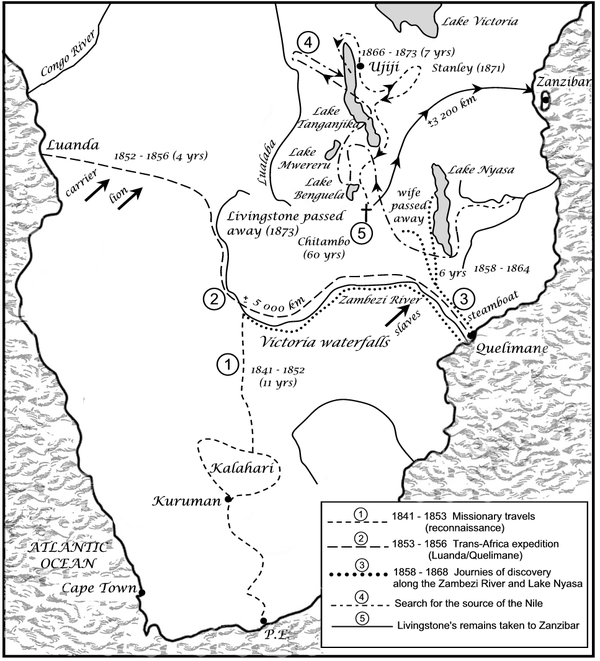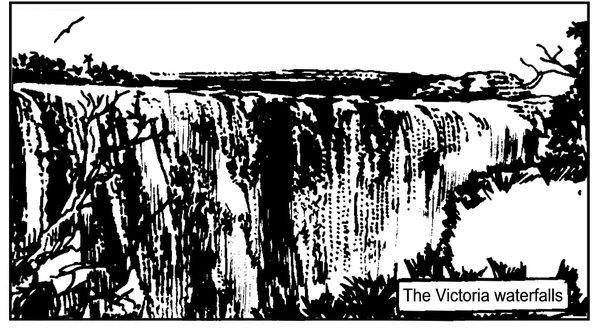 The following four sources will help you to learn:
It is helpful to know where particular events occurred and to be aware of the fact that all events have causes and effects.
All events have causes and effects (results).
b) Brainstorming session
Livingstone's motto was:
Fear God and work hard.
What do you think of such a motto? Explain your answer
A lion mauled Livingstone's arm irreparably during one of his journeys. Livingstone and an eyewitness described the event as follows:
Livingstone: "Suddenly I saw the lion in the act of springing upon me. He caught my shoulder as he sprang and shook me as a terrier dog does a rat."
Eyewitness: "The lion then attacked one of the natives whose gun misfired twice. It went on to attack a second native, but by this time the bullets Livingstone had fired, took effect and the lion fell dead."