A police officer's badge and uniform are symbols of authority and law enforcement. The sight of an officer in uniform or a squad car triggers reassurance in some citizens, and annoyance, fear, or anger in others.
It's easy to take symbols for granted. Few people challenge or even think about stick figure signs on the doors of public bathrooms. But those figures are more than just symbols that tell men and women which bathrooms to use. They also uphold the value, in the United States, that public restrooms should be gender exclusive. Even though stalls are relatively private, most places don't offer unisex bathrooms.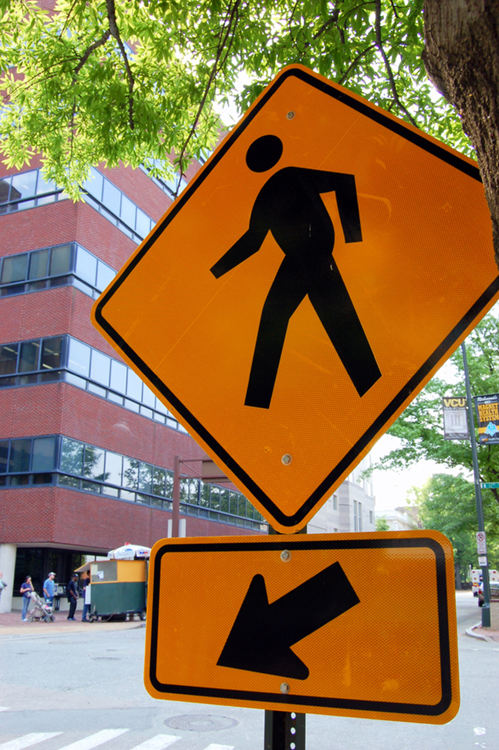 Symbols often get noticed when they are used out of context. Used unconventionally, symbols convey strong messages. A stop sign on the door of a corporation makes a political statement, as does a camouflage military jacket worn in an antiwar protest. Together, the semaphore signals for "N" and "D" represent nuclear disarmament—and form the well-known peace sign (Westcott 2008). Today, some college students have taken to wearing pajamas and bedroom slippers to class, clothing that was formerly associated only with privacy and bedtime. Though students might deny it, the outfit defies traditional cultural norms and makes a statement.
Even the destruction of symbols is symbolic. Effigies representing public figures are beaten to demonstrate anger at certain leaders. In 1989, crowds tore down the Berlin Wall, a decades-old symbol of the division between East and West Germany, communism, and capitalism.
While different cultures have varying systems of symbols, there is one that is common to all: language. Language is a symbolic system through which people communicate and through which culture is transmitted. Some languages contain a system of symbols used for written communication, while others rely only on spoken communication and nonverbal actions.
Societies often share a single language, and many languages contain the same basic elements. An alphabet is a written system made of symbolic shapes that refer to spoken sound. Taken together, these symbols convey specific meanings. The English alphabet uses a combination of 26 letters to create words; these 26 letters make up over 600,000 recognized English words (OED Online 2011).
Rules for speaking and writing vary even within cultures, most notably by region. Do you refer to a can of carbonated liquid as "soda," pop," or "Coke"? Is a household entertainment room a "family room," "rec room," or "den"? When leaving a restaurant, do you ask your server for a "check," the "ticket," or your "bill"?
Language is constantly evolving as societies create new ideas. In this age of technology, people have adapted almost instantly to new nouns such as "e-mail" and "Internet," and verbs such as "downloading," "texting," and "blogging." Twenty years ago, the general public would have considered these nonsense words.