Social sciences: history
Grade 7
The great trek moves boundaries
Module 6
The voortrekkers in natal
When Dingane succeeded Shaka in 1828, the Zulu Empire was the strongest in Africa. In November 1837, Retief, accompanied by Thomas Halstead, a British trader who acted as interpreter, went to Mgungundlovu – the place of the king. Retief wanted to negotiate with Dingane about land south of the Tugela River on which the Trekkers could build houses.
The Zulus saw the Voortrekkers as a serious threat, but were uncertain about how to act against them. In order to test them, Dingane then sent Retief to bring back livestock which the Tlokoa chief, Sekonyela (who also made use of horses and rifles), had stolen. Meanwhile, some Voortrekkers began crossing the Drakensberg without Retief or Dingane's permission.
Retief, or Litivu as the Zulus called him, did as Dingane asked. Under the guise of fitting gloves for Sekonyela, he was bound and more than 700 cattle, as well as horses and weapons were taken. Back at the camp, the older, sick Maritz offered to go to Dingane instead of Retief. When Retief refused this offer, they asked him to take fewer men with him, seeing that they did not trust Dingane.
Retief, however, believed that he had nothing to fear and took with him about 70 men and 30 helpers because he believed he had made a good impression on the Zulus. He wanted to show Dingane that the Voortrekkers were a force to be reckoned with. They even fired a few shots outside the main kraal to announce their arrival. Dingane's stolen livestock, without Sekonyela's weapons, were returned.
The treaty between the Zulu and the Voortrekkers was signed on 4 February 1838.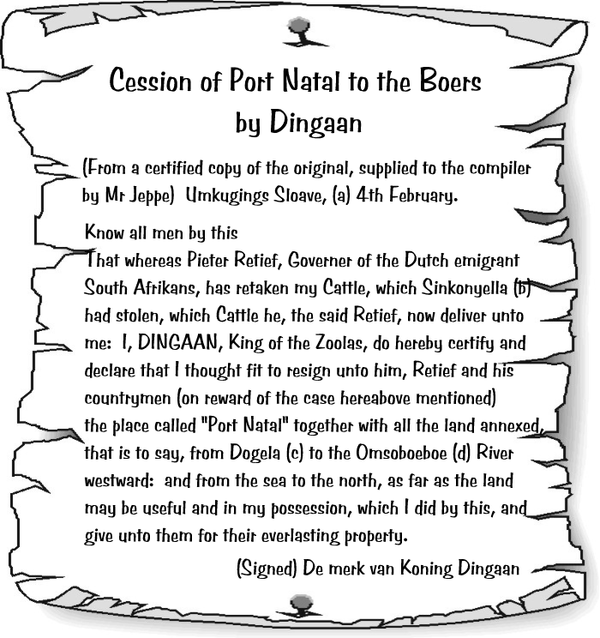 TREATY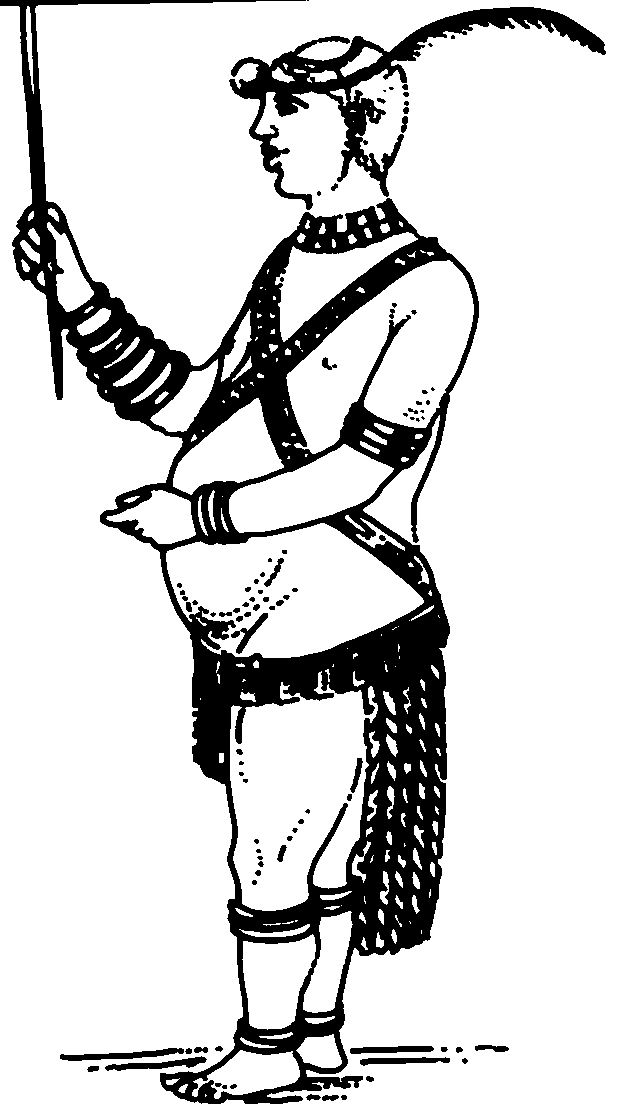 From: Matthews J. 1882. Discovery History . Cape Town: Maskew Miller Longman, Cape Town
Activity 1:
To distinguish between facts and opinions on people and events in natalia
[lo 3.2]
On the morning of 6 February 1838 Retief and his men were warned by the Reverend Owen, the missionary who lived just outside Mgungundlovu, that Dingane and his men were going to kill them. Shortly before their departure, Retief and his men were summoned to the main kraal, so that Dingane could entertain them and greet them. According to tradition, they went unarmed.
While the Voortrekkers were drinking beer and watching the Zulu dancing, Dingane called out that the "magicians" (Trekkers) had to be killed.
a) Give the correct answers in response to the following source material:
On Tuesday 6 February 1838 Owen wrote in his diary: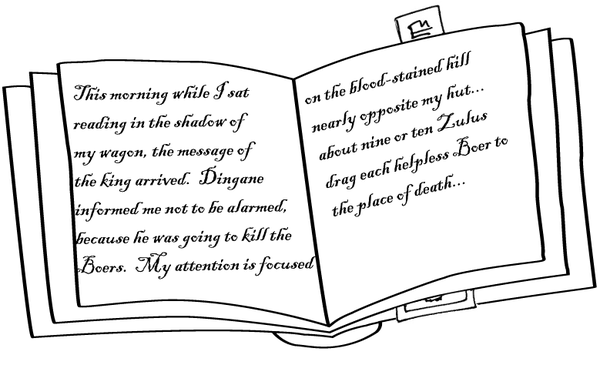 This is a ______________________ source.
_______________left it behind.
It originated on _______ February 18____________
It was written after ________________
This evidence is important (or unimportant), because _________
Supply a fact and an opinion from the source.
What else do you want to know?
Here follows an exciting exercise where you'll have the chance to evaluate historical sources in order to solve the following "riddle"!
b) Why were Piet Retief and his people murdered?
Source A:
Retief was one of the greatest heroes in South African history. However, it remains a mystery why a man with such experience and intelligence could so easily have been misled by Dingane.