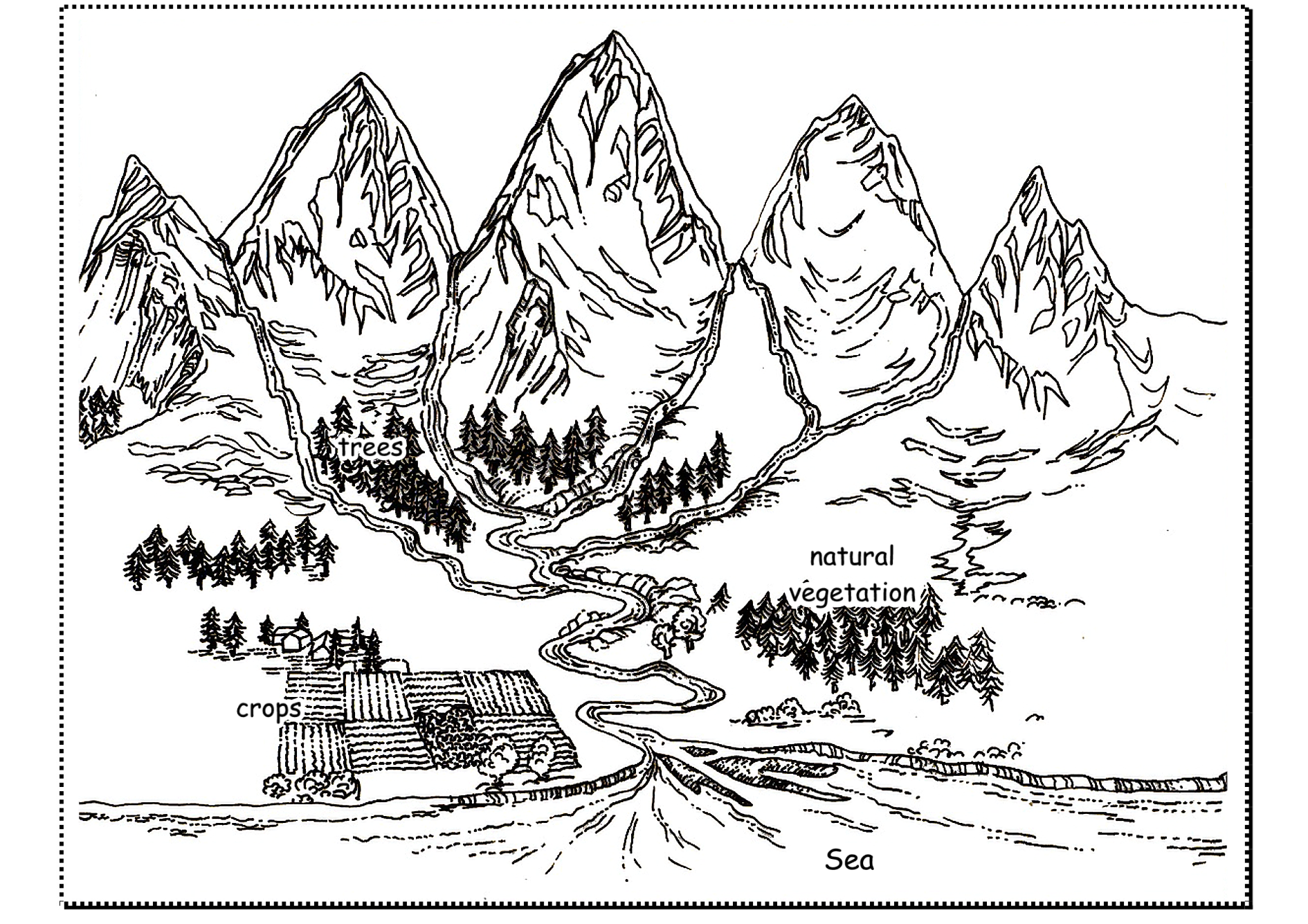 A catchment area
The sizes of catchment areas vary greatly. Most of South Africa's large storage dams get their water from such mountain catchment areas.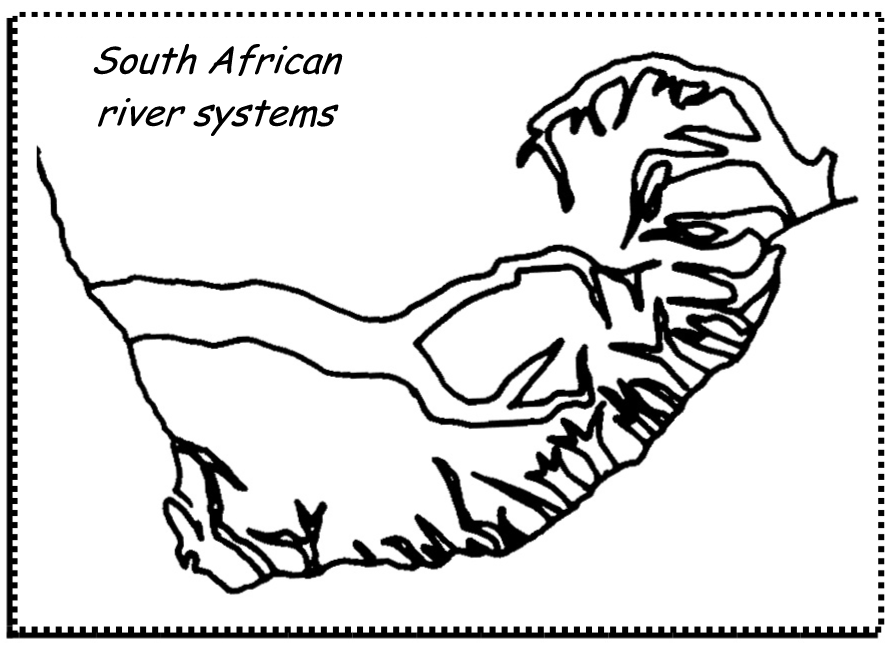 There is a close relationship between soil conservation and the use of water from catchment areas. Dense vegetation prevents soil erosion to a large extent. Where the vegetation is removed, especially on steep slopes, rainwater flows fast and the danger that a flash flood can occur is increased. This happened in 1981, when a flood caused serious damage to Laingsburg. When fertile topsoil is removed, storage dams and river mouths become silted up as the soil is deposited in these places.
The fynbos kingdom, which is unique to the Western Cape, is threatened by urbanisation, planting of forests and deforestation in the catchment areas. It is important to protect catchment areas. Most of the plants in the fynbos kingdom are small, hardy and spiky to reduce loss of water during the dry summer months. Some well-known plants from this kingdom are the Ericas, Proteas and the Restios, which are grass-like members of the reed family.
Invader plants like pine trees have been planted in many places in the catchment areas. Amongst other things, pine trees, together with hakea and Australian acacia species, disturb the natural balance of the river ecosystems of the Western Cape.
FACTORS THAT AFFECT THE QUALITY OF THE WATER IN THE RIVERS.
All of us must share the responsibility of using water resources responsibly. Every person can make a contribution by becoming involved in our own communities. In this way we can also assist governing bodies and make it easier for them to function.
All of us need inland water for personal use and we must remember that overpopulation and mismanagement of our limited resources is not a new problem. The Greek philosopher Plato was already complaining about environmental degradation two thousand years ago.
POLLUTION refers to any substance that has a harmful effect on the natural environment. The pollutants might be in the atmosphere, or may occur in water that flows through any part of the catchment area. Pollutants may be very difficult to identify and control.
ARTIFICIAL FERTILISERS are used by farmers to ensure bigger harvests. These nutrients are washed away in rivers. This encourages the growth of algae, which reduces the amount of oxygen in the water.
RUBBISH like tins and plastic bags block up small streams.
SEWERAGE water is rich in organic substances and nutrients that also reduce oxygen levels in the water during decomposition. This destroys many species of life that occur in rivers.
HEAT POLLUTION is caused by pumping warm water into rivers and lakes.
TOXIC CHEMICALS and heavy metals build up in living tissue and increase over time. This inevitably leads to the death of numbers of plants and animals.
SOLID WASTE MATERIALS like soil particles from eroded land, mining activities, coal, dust and builder's rubble also flow along down streams. This suffocates water creatures and their eggs, block up the gills of fish and buries food sources.